Outdoor-gear retailer REI has garnered plenty of attention and praise for its decision to close for business on Black Friday this year and for urging its employees to instead spend time in nature and with their families. And rightfully so. The crass commercialism of Black Friday — of getting up before dawn (or earlier) and standing in long lines outside big box chain retailers that pay their workers ridiculously low wages — seems to be getting worse each year (we're looking at you, Walmart). Plus, the mad rush to buy lots of stuff represents the polar opposite of what we honor the day before: giving thanks. So, yes, REI's got it right. There's good reason to boycott Black Friday and to spend some quality time outdoors and with friends and family.
But having said that, there's also another increasingly popular way to boycott Black Friday. And it's an event that was born right here in Oakland: Plaid Friday. It's a day dedicated to shopping local, to patronizing The Town's numerous small independent businesses, many of which are owned and operated by people who live in the East Bay.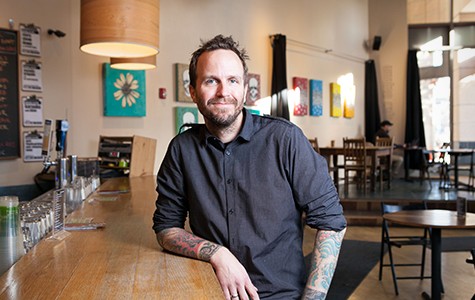 And this year, Plaid Friday in Oakland and other cities will be bigger and better than ever. Small businesses in commercial districts throughout Oakland, for example, will participate, including in Rockridge, Temescal, Piedmont Avenue, Grand Lake, Laurel, Dimond, and Montclair. In the Uptown, downtown, and Jack London districts, sixty-plus shops are taking part, offering special discounts, giveaways, and holiday cheer.
Kerry Johnson, who helped create Plaid Friday in 2009 and who operates Marion and Rose's Workshop on 9th Street in Old Oakland, noted that part of the reason Plaid Friday is expanding is that there are now more small businesses in Oakland because of the growing economy. "We also have a lot more restaurants and bars participating. … And more people overall participating. It's a lot of fun."
It is a lot fun. But you might be asking yourself, "Isn't Plaid Friday about commercialism, too, just like Black Friday?" Yes and no. It is partly about buying things. But it's also about community-building and improving the lives of people in the city in which we live. Small businesses employ a lot of people, not only in the East Bay but throughout the country. And so shopping at small businesses helps them employ more local workers — and perhaps even give them raises as well.
Moreover, when you shop at a small independent businesses owned by people who live locally, your dollars stay local; they're recycled right back into the community — rather than padding the profits of a large corporate chain. Plus, Plaid Friday is becoming an increasingly important event for many small businesses in Oakland. Johnson said some independent business owners have told her that Plaid Friday is now their busiest day of the year — except for the day before Christmas.
This year, the social networking startup Townsquared is helping organize Plaid Friday. The San Francisco-based company, which helps small business owners communicate and share ideas with each other, created an easy-to-use Plaid Friday map for the Uptown, downtown, and Jack London districts (it was in last week's Express). Devin McIntire of Townsquared called the company's partnership with Plaid Friday this year "the embodiment of what we're trying to do with small businesses."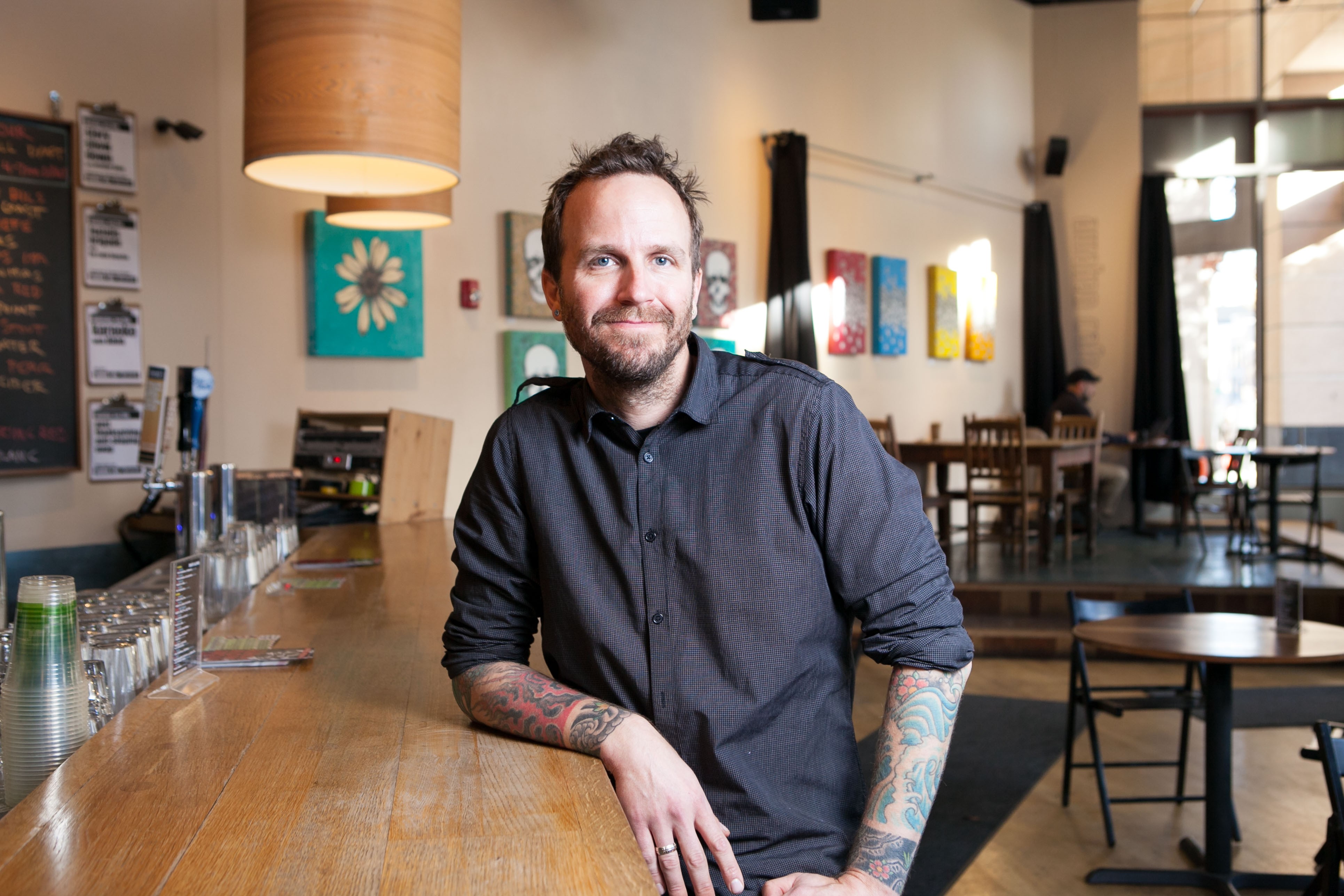 However, at least one local small business — Awaken Cafe in downtown Oakland — has decided to follow REI's lead this year. Cafe owner Cortt Dunlap said that while he's also a Plaid Friday supporter, he plans to close his business on the day after Thanksgiving to give his employees another much-needed day off. "I think what REI is doing is inspiring," he said.
In fact, Dunlap was so inspired that he decided to launch a "Post Thanksgiving Anti Shopping Swap" on Saturday, November 28 from 11 a.m. to 3 p.m at Awaken Cafe (1429 Broadway). The idea behind the event is for East Bay residents to share what they already own with each other — rather than buying more new things. "We have so much in our closets that we aren't using that other people would like to have," he noted. Participants are urged to bring books or toys in good condition or men's, women's, or children's shirts, pants, dresses, or skirts — also in good condition (and clean). Participants must bring at least one of the above items to swap.
It's no secret that the Express is a big supporter of Plaid Friday (we're co-sponsoring the event again this year), but we're also avid nature lovers (see "Kid-Friendly Getaways," page 14, for some ideas for spending time outdoors this holiday season). So if you're in the REI spirit, go for it. Indeed, either do Plaid Friday or spend time in nature.
And if you decide that the latter is more your style, why not go for a hike in a majestic redwood forest? Thanks to a donation from Save the Redwoods League, a nonprofit conservation group, 49 state parks in California will offer free admission on Black Friday, as first reported by NBCBayArea.com. All of the participating parks feature redwoods. For a full list of the parks, see SavetheRedwoods.org.
However, if you choose to forgo shopping on November 27, we wholeheartedly recommend patronizing small independent businesses during the rest of this holiday season.