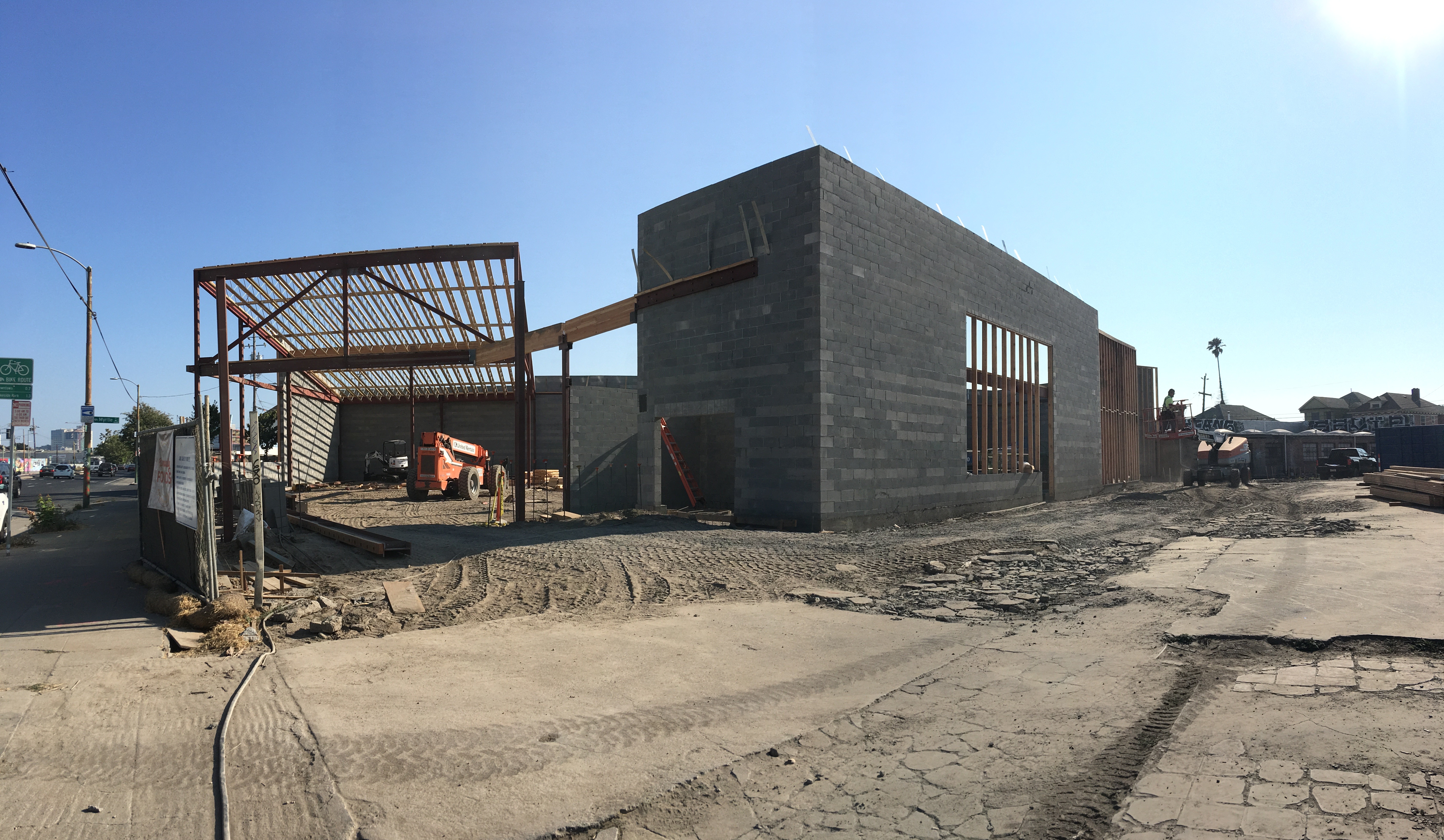 Community Foods Market, slated for a December opening (formerly called the People's Community Market), is making a final push for public investors before the grocery store opens in West Oakland, long considered a food desert, and where there hasn't been a full-service grocery store for more than 40 years.
The project was one of the first in California to offer this counter-model to IPOs. Community shareholders, who are California residents and mostly small-scale investors, can buy in for a minimum of $1,000. West Oakland residents who qualify can receive financial assistance as well.
The previous two major pushes for investors came about in 2012 and 2016, from which they have raised a total of $1.7 million. The 14,000-square-foot grocery store and cafe is on land owned by the nonprofit East Bay Asian Local Development Corporation (EBALDC). Community Foods Market has a 30-year lease with EBALDC. An angel investor lent funding to EBALDC so they could buy the property and lease it rent-free.
The latest round of public offerings is the market's final push before the store opens to pay for operating costs, hiring employees, and more. The market hopes to raise at least $400,000 through public offerings, with the possibility of a foundation matching that. "It's critical to the business," said Brahm Ahmadi, CEO and co-founder of Community Foods Market.
Initially, they didn't think to use the direct public offering model to raise capital. Ahmadi sought funding from angel investors, but the project didn't fit: Most investors were not interested in an early stage business that didn't have the promise of large profits and scalable growth. They also didn't want to resell the project to a corporation if that came about. "We're all about being in this neighborhood in the long-term," Ahmadi said.
While similar to crowdfunding, DPOs are a different way of raising money. It's not a pure donation — shareholders are investors and are part of the ownership. Investors will receive a 3 percent annual interest and 1 percent in store credit.
The minimum to buy in is $1,000; there are currently more than 500 DPO investors, and most of them are Oakland residents. They also offer financial assistance to West Oakland residents — up to receiving $1,000 worth of stock for $100. An anonymous foundation in the Bay Area funded this to allow low-income people to become shareholders. So far, 30 of their investors utilized financial assistance.
Ahmadi is holding a series of webinars and in-person tours of the construction site (3105 San Pablo Ave., Oakland). Webinars are offered every first and third Friday from 3-4 p.m. Visit CommunityFoodsMarket.com for more information.
… In other food news, San Francisco-based 4505 Burgers & BBQ will bring their Best Damn Cheeseburgers, grit cake sandwiches, and spicy fries made with chimichurri sauce and lemon parsley aioli for Burger Mondays from 5 to 9 p.m. at Degrees Plato in Oakland's Laurel. On Sundays, they'll be partnering with Ghost Town Brewery for a smoked meat barbecue cookout from 1 to 7 p.m. 4505 Burgers & BBQ plans to open a spot in Oakland in the future.