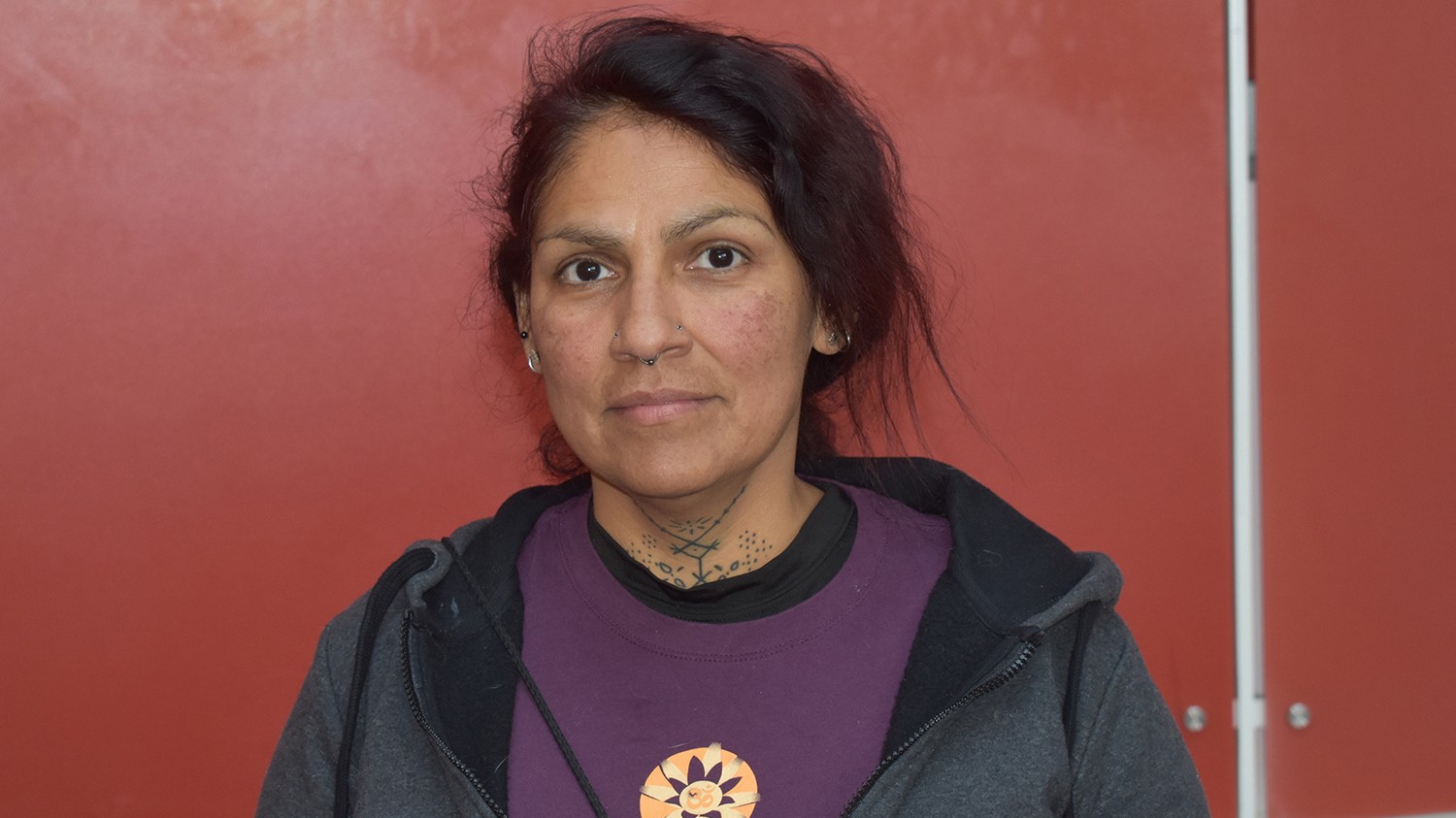 When CHP officers arrested Johnny Cornejo after a routine traffic stop in Oakland, they decided he didn't need medical attention, despite having witnessed Cornejo swallow what turned out to be a bag of methamphetamine. That decision proved fatal for the young Alameda resident.
His family subsequently questioned why the CHP didn't ensure he would be monitored and treated in jail for a possible overdose. "They should've taken my son to the hospital," Cornejo's mother Yolanda Frausto said in an interview.
Last month, an Alameda County jury agreed that the CHP officers were negligent and awarded $827,000 to Cornejo's family.
It was early one morning in March 2015 when CHP Officers Michael Diehl and Zachary Trezeniewski pulled over Johnny Anthony Cornejo, 20, for driving on a West Oakland street with his lights off. Trezeniewski reported later that when he approached Cornejo's vehicle, he smelled alcohol. Because there were four men in the car — Cornejo's uncle and two friends — Diehl and Trezeniewski called for backup. After two more CHP Officers, Cosimo Bruno and David Hazelwood, Jr., arrived, Diehl ordered Cornejo out of his car for a field sobriety test. It was then that Cornejo bent over, removed something from his sock, and put it in his mouth.
According to CHP reports, the officers ordered Cornejo to spit out whatever it was, but he refused. A scuffle ensued. Cornejo then claimed that he swallowed gum, but no gum packaging or wrappers were found when officers searched his vehicle. They did find a glass pipe and a copper Brillo pad used for smoking methamphetamine, so they arrested him for possession of drug paraphernalia and resisting an officer.
Later, on the way to Santa Rita Jail in Dublin, where the county's main medical facilities for prisoners are located, the officers suddenly changed course and took Cornejo to Oakland's smaller Glenn Dyer Jail in downtown. According to court records, the CHP officers who arrested Cornejo said later that their prisoner requested Glenn Dyer, and they agreed to do him a favor.
But when they arrived at the Oakland jail, the CHP officers didn't tell the sheriff's deputies in charge of Glenn Dyer that they saw Cornejo swallow something, possibly drugs. A jail guard wrote on an intake form that he believed Cornejo was under the influence.
The deputy, Ivan Stewart, later said in a deposition that he wrote in his report that Cornejo was under the influence out of caution, not because he knew it for a fact. Because Cornejo was arrested with drug paraphernalia, Stewart thought that a medical professional should screen Cornejo.
Michael Bracamontes, an attorney who represented Cornejo's parents, Yolanda Frausto and Norman Cornejo, in their lawsuit against the CHP, questioned why Cornejo was supposedly allowed to choose which jail he was booked into, a highly unusual practice. CHP Officer Bruno testified that it was because Cornejo said it would be too hard to get home from Santa Rita, but Bracamontes wondered if it was because the CHP officers were approaching the end of their overnight shift and Glen Dyer jail was much closer.
Regardless, Cornejo was never examined by medical personnel, and he died after he was found a few hours later alone in a holding cell, having a seizure and foaming at the mouth. Transported to Highland Hospital, he died of "acute methamphetamine intoxication," according to an Alameda County coroner's report.
The Alameda County Sheriff's Office classified Cornejo's death as an accident. His parents disagreed.
"Johnny was smart, funny, and excited about life. He wanted to laugh with you and help make you a better person," Frausto said in an interview. "He just finished being a teen. He was still learning how life works, about trouble and consequences."
"There were a lot of mistakes made by a lot of different people that unfortunately resulted in a 20-year-old losing his life," said Bracamontes.
Cornejo's father was in prison for much of his son's life. Growing up, drugs were common in his neighborhood in Riverside, Calif., where Frausto said people were in "survival mode." Cornejo spent some time in juvenile detention, and then later, as an adult, he was picked up for a probation violation.
The state Attorney General's Office, which represented the CHP in the lawsuit, argued in court that the CHP's only responsibility was to take Cornejo to jail — not to notify jail guards that he had likely consumed drugs. The AG also argued that he was a legal adult capable of making his own medical decisions and that Cornejo misled CHP officers by denying he swallowed drugs.
"Mr. Cornejo was the only person who knew what he took. He was the only person who knew how much he took," said Deputy Attorney General Rohit Kodical, in his opening statement during trial.
But it's the CHP's own policy that prisoners should be provided medical care. According to the CHP's procedures, officers should help to "provide medical attention to persons in need of medical attention regardless of outward symptoms of illness or injury."
Bracamontes argued that Cornejo had lost his power of self-protection when he was detained and that he didn't admit to ingesting meth out of fear of self-incrimination — not as an informed medical decision.
"Johnny should've said something, but he must have been terrified," Frausto said. She added that she believed her son was not a meth user, so he couldn't have known what to expect after ingesting it.
"How was he supposed to know?" Frausto said. "And how was he supposed to say, 'I just fucked up, I need your help.'"
Bracamontes argued that when police arrest someone, they enter into a special relationship with that person because the prisoner is no longer free to care for themselves. Officers have a duty not to increase the risk of harm to someone in custody, but in Cornejo's case, the police were negligent.
CHP Officer Bruno, one of the arresting officers, wrote in a report after Cornejo was arrested that he thought he saw Cornejo eat a small baggie and that another CHP officer, Diehl, told him to "spit out the bag." Despite Cornejo's repeated claim that he had only swallowed gum, Diehl did not believe him. "Based upon my training and experience," Diehl wrote in an arrest report the day after the incident, "the substance which Cornejo had swallowed was suspected to be a controlled substance."
The probable cause arrest document written by Bruno that mentions a baggie was printed and submitted to CHP command before Bruno's shift ended on the morning of Cornejo's death, Bracamontes said. It is the only documentation that was produced before the CHP found out that Cornejo died.
In another report written after officers learned of Cornejo's death, CHP officers omitted mention of a bag. Furthermore, the doctor who performed Cornejo's autopsy testified that no plastic baggie was found in his system.
In his testimony, Officer Bruno claimed he made mistakes in the declaration and that there was no bag.
CHP officials declined to comment for this report.
Bracamontes said he hopes the verdict in the case will prompt the CHP to better train officers and require them to take care of prisoners.
For Frausto, neither the verdict nor the money are as important as having her day in court. "I had no attachment to the outcome," Frausto said. "I woke up the week of the verdict knowing I had won my case. I had already won because I was permitted to fight for my son and what I believe should have been done.
"The officers should have known better," Frausto continued. "And if they didn't, then they should know better."