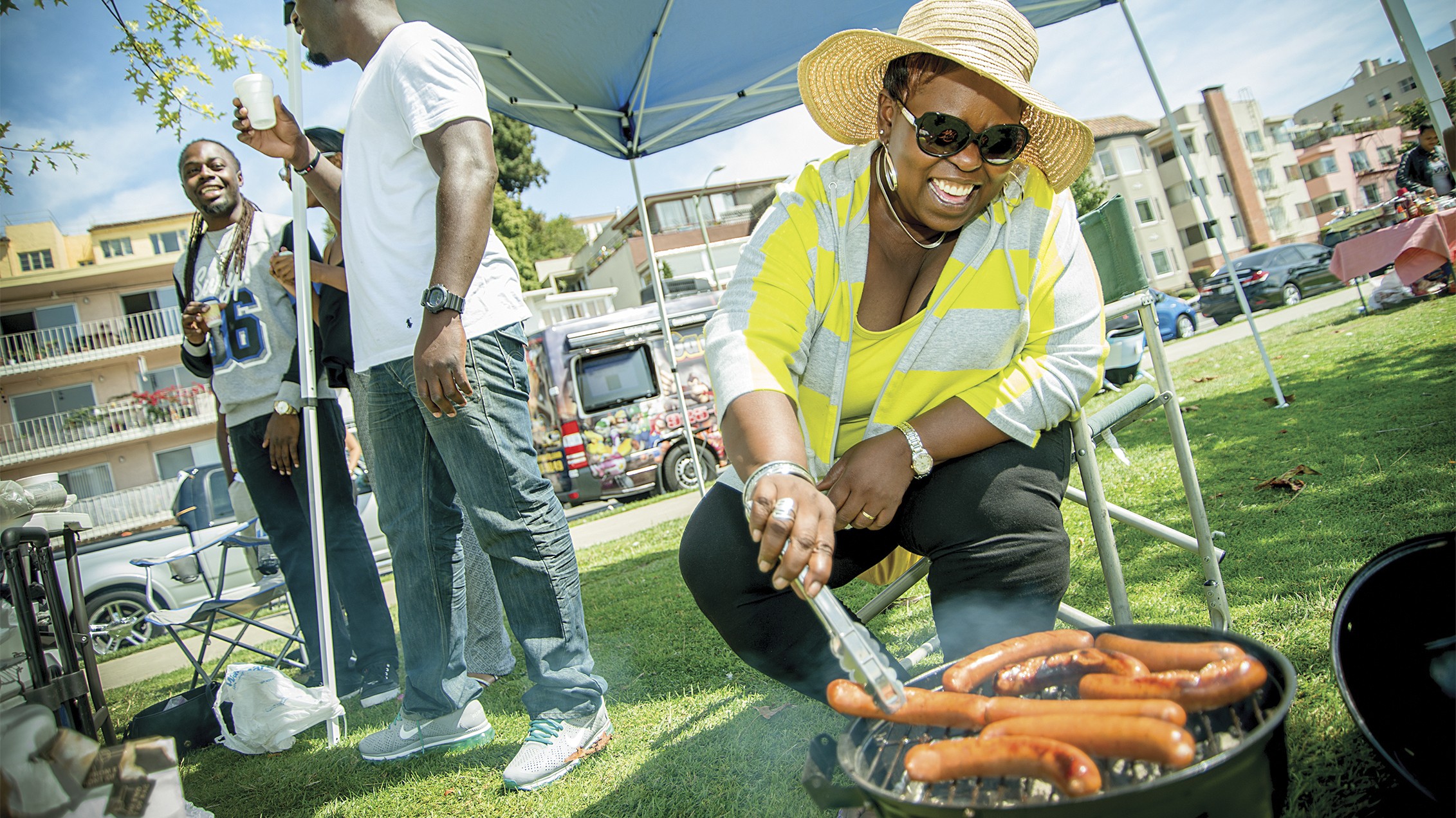 Congratulations! You've decided to host a summertime barbecue. Your selflessness in planning this most necessary summer party will earn you good will, free beer, and the love of your dearest acquaintances for, at least, the next week.
The first thing you will need to decide about your barbecue is if you are low-key planning an all-day party or if you are hosting a kickback. If it is the latter, you want to a host a Sunday party, and you want to host it in a public park where you are technically supposed to be out by dusk. If it is the former, you are planning a Saturday barbecue and, if your landlord has not quadrupled your rent and/or sold your home to the highest bidder and you still have a backyard, you are hosting at your house.
Make the playlists accordingly. For the kickback, keep it a little slower with some throwback jams and classic tracks that folks can sing along to. For an all-day party, start out with the same vibe, but kick it up with more pop music and dance tracks for the later hours.
If you are hosting in a public park, you're going to Lake Merritt. Contrary to what any #BBQBeckys would have you believe, you are allowed to barbeque at the lake. In fact, there are stationary grills installed at the Bandstand, Lake Merritt Boating Center, and off Staten Avenue. Non-charcoal portable grills are also allowed at Grand and Bellevue, on the east side of the lake on Lakeshore and at Pine Knoll Park.
If you have to take a car, carpool and get there early so you can actually get a parking space. Otherwise, bike, BART, or take a cab.
The first rule of summertime barbecues is know yourself. Are you willing to get up before 10 a.m. on a Saturday or Sunday? If not, find someone who is and ask them to reserve your spot on the lake. Similarly, you will not magically become the type of person who can clear out your fridge to make space for three different types of marinated meats the day before your party. Be real: Get sausages and make hamburgers.
Or, if you really are down for a project, go ahead and marinate a variety of meats to your heart's content. But no matter what you do, pick proteins that can cook quickly. Man cannot live on beer alone, which is what you will force your guests to do if you focus more on Food Network flourishes and not cooking times.
Next, know your guests. If there are vegetarians in your party, keep it simple where they are concerned. Do yourself a favor and skip the inedible, long-cooking Portobello mushroom burgers — bless your heart — and simply let your veg guests bring whatever non-meat burgers they prefer. The best barbecues are collaborative, though not necessarily potlucks.
You probably have a few buddies who have a special side they like to make, and you probably have at least one friend who brings cups when you tell them to "bring something." Ask for those specific sides, and since you know you've got a pal bringing cups, ask them to get plates and ice, too.
Everyone should bring something to drink, whether it's La Croix or Trumer Pils, and everyone should be welcome at your party. Keep your door open to neighbors, or if you're at the lake, make a plate for whoever asks for one. The best barbecues mimic the abundance of life. Believe that there's more to come — more sides, more beer, more plates, more people, more life, more everything. Add that song to your playlist and then sing along like you mean it.