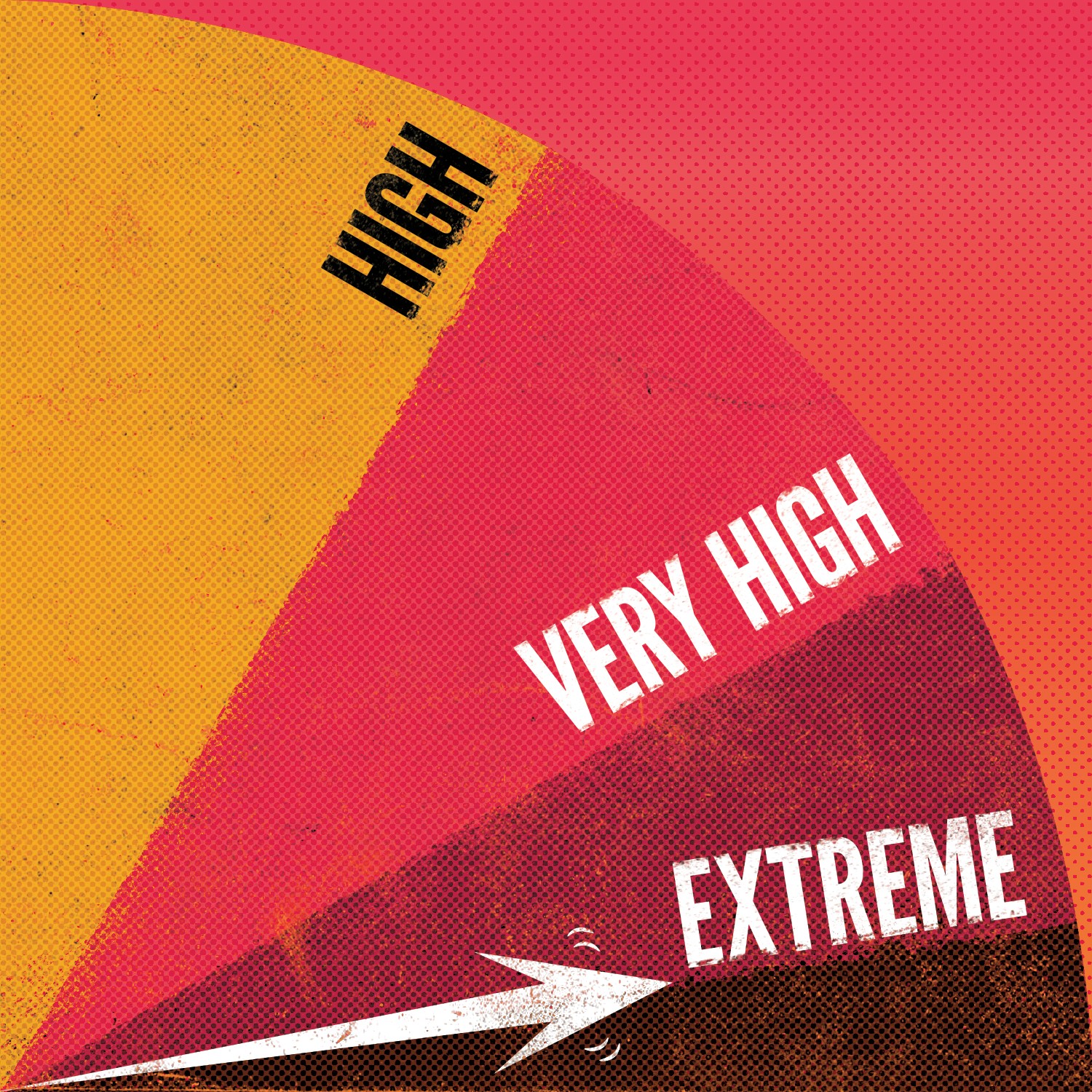 Following the 1991 Oakland hills firestorm that killed 25 people and destroyed billions of dollars in property, Oakland hills residents said never again.
In 2003, they voted to create a special Wildfire Prevention Assessment District, funded through a ten-year parcel tax. The district, managed by the city's fire department, would do everything possible to avoid another catastrophe. But voters failed to renew the tax in 2013, and the last of the district's money ran out this month.
Now, hills residents and Oakland's dysfunctional fire department are scrambling to find revenue in the city's general fund to continue some of the district's most crucial work. And as the summer heat turns the hills into a hazardous tinderbox, many wonder whether the parcel tax can be renewed and if the prevention district will be salvaged.
The fire department has not historically prioritized wildfire prevention, at least according to Sue Piper, the district's former committee chairwoman. Some residents worry that, without the over-sight of the prevention-district committee, another wildfire could happen again — especially after five years of drought.
"When the fire starts, you can't do anything until the wind dies down — then, you're at the mercy of the fates," Piper told the
Express
. "So, it is a citywide public-safety priority … but it's not been given the attention it's deserved."
In the past, Piper said the city failed to keep both private and public properties in compliance with state and city fire codes. Inconsistent inspections left some land and buildings non-inspected, and poor record-keeping by OFD made it hard to see what areas needed the most attention.
The vegetation-management unit within OFD's fire-prevention bureau is responsible for inspecting more than 2,000 homes in the hills annually. Some residents claim that firefighters conducting the-se inspections will give properties a passing grade even when they're in violation of safety codes.
Barry Pilger, whose house burned down in the 1991 hills fire, said that as of this week, there are houses on Buckingham Boulevard near his home with tree limbs that have not been trimmed in more than a decade.
City and state codes require that all tree limbs within six feet of the ground be removed. But, according to Pilger, firefighters conduct shoddy inspections and let too many violations persist.
"[Firefighters will] look at a piece of land and say, 'Could I fight a fire on this property?'" Pilger said. "And if they think they could fight a fire around this house, and if you've done a good job, they'll pass it without noticing that not all of the trees have been properly limbed-up, not all of the grass has been cut, and the vegetation has been too dense."
The East Bay hills are home to the perfect conditions to start a wildfire — prone to hot, dry winds and rife with dense, flammable vegetation. Pilger said thick weeds and tall grasses that grow on public properties, such as the Dunsmuir House and the Frank Ogawa Garden, are potential "tinder boxes," yet the city does a poor job keeping fuel loads low.
The former district's advisory-committee members say the city has been tied up conducting inspections of private properties, which began in May, and is behind on city-owned properties.
Piper said Oakland has a "fiduciary responsibility and liability" to maintain its own properties. "That's happening late, sometimes in the middle of fire season." She told the
Express
that the fire department doesn't seem to care enough.
OFD's vegetation-management supervisor Vincent Crudele declined to comment on wildfire-prevention efforts in the Oakland hills. Fire Marshal Miguel Trujillo also declined discuss the issue.
During a public-safety committee meeting last Tuesday, Councilmember Desley Brooks asked Interim Fire Chief Darin White how much the Wildfire Prevention Assessment District contributed annually to the fire department's budget. White responded that he did not know, and a staffer had to whisper the answer in his ear.
"To lose 1.7 million worth of dollars and you're one of two seniors running the department and to not know — that just tells how involved senior officials were in the effort to renew the district," Pilger said, criticizing what he believes was a lack of effort by Oakland's fire department in campaigning for renewal of the district tax.
White replaced Teresa Reed as Oakland's fire chief in March. Reed was criticized following the Oakland Ghost Ship fire for the department's failure to complete inspections of commercial buildings.
One of the biggest problems affecting OFD's ability to inspect and track fire-code compliance is the department's error-prone records-management system, which relies on manual input of information, and currently lacks data pertaining to some properties in the hills. OFD spokesperson Angela Robinson Piñon said the department is developing a plan to fix its data-entry system.
She added that, in 2015, OFD began a program requiring battalion chiefs to conduct additional inspections on 750 randomly selected parcels in the former district's area. The department also in-tends to merge information from its database with records maintained by the planning and building department, in order to see when a fire-code violation could be related to a complaint, such as an issue with blight.
"Right now, we don't have the ability to see what each other is doing, and we want to resolve that gap in data-sharing," Piñon said.
During Tuesday's meeting, the public-safety committee also agreed to earmark extra money in the next two-year city budget for goat-grazing, and to hire an additional full-time vegetation-management inspector, according to Councilmember Dan Kalb, who represents District 1, which includes much of the former district's area.
A new vegetation-management plan, aimed at targeting ways to effectively reduce fire risk in the hills, is also in the works. Kalb added that, once the plan is finalized and implemented, likely over a two or three-year period, then a discussion can be had about what a new wildfire prevention district might possibly look like.
"We have to see who in the fire department is gonna take over those responsibilities," Kalb said. "They already know they have to step up."
Councilmember Annie Campbell Washington, who represents the Montclair area of the Oakland hills, said in a newsletter this past Tuesday that the city is taking appropriate measures to ensure that the defunct assessment district's services are continued, with the goal of having voters renew the district after the vegetation-management plan is completed. The city has also allocated funds to potentially form a fire commission that would monitor OFD's progress.
In the meantime, committee members say that preventing wildfires must be seen by the city as an expectation, and residents shouldn't have to ask OFD to fully implement its plans until another firestorm occurs.
"We're lobbying for what basically should be a given," Piper said. "That's frustrating."