Darwinian Case #100529209: A marijuana dealer on the corner of Scott St. and Fulton called the San Francisco Police Department on Monday, June 7, to report an attempted robbery. When police arrived, they found and arrested the seventeen-year-old black male robber, who was armed with an air-soft gun. They also arrested the 26-year-old white male pot dealer for possession of marijuana and possession for sales of marijuana. …
Smuggling Evolves: High Times links to a trend in smuggling via ultralight aviation.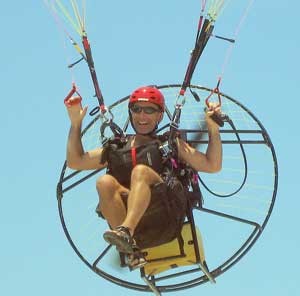 "Pilots don't land but instead drop the packaged marijuana in remote locations for ground crews to locate. … Despite the dangers of piloting such an aircraft — essentially a glorified hand glider with a small engine and rear propeller — at night without using lights, smugglers along the boarder are reportedly making such flights several times a week." More links after the jump.