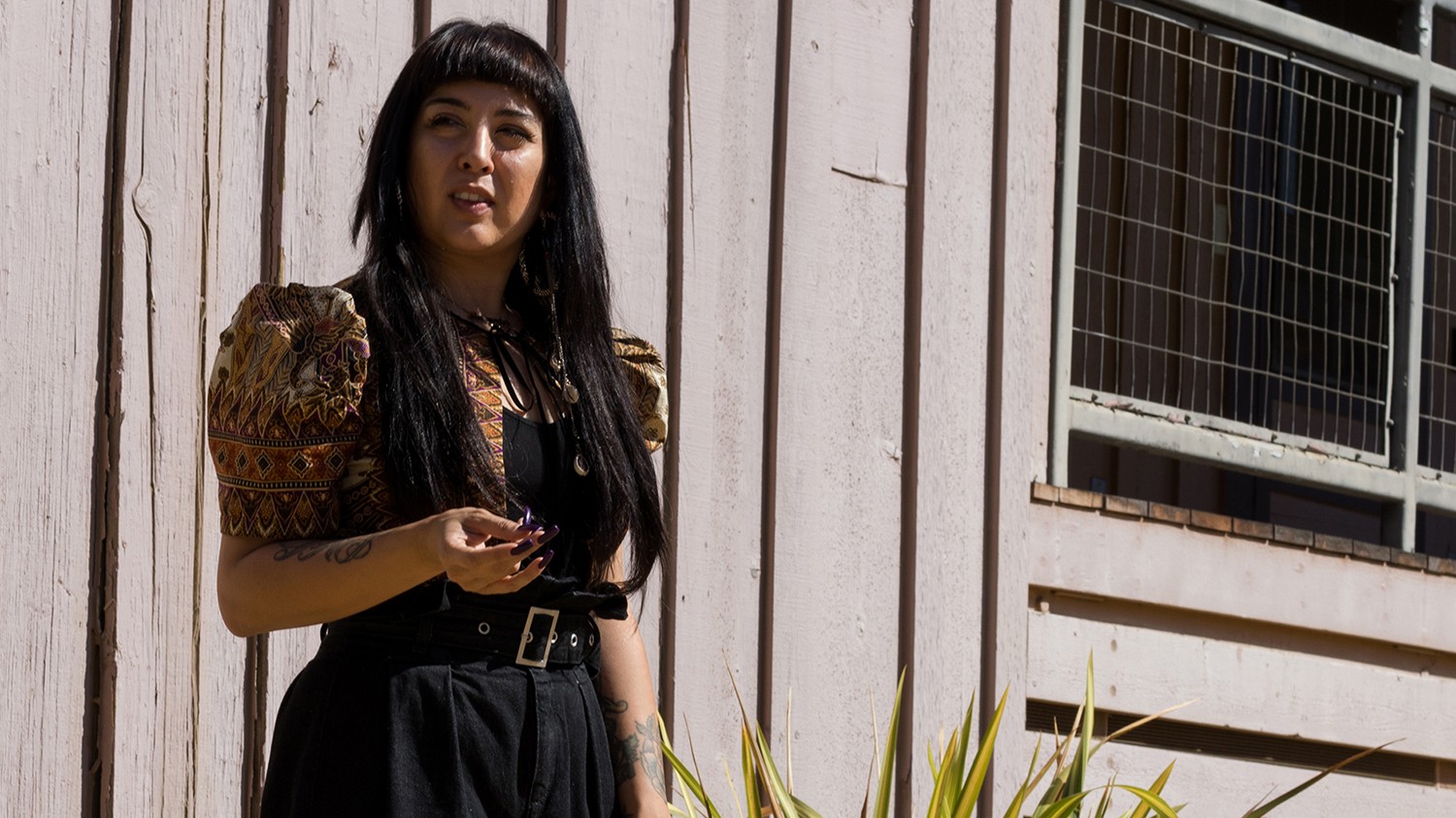 After an eye-awakening first trip to the Philippines with Parangal Dance Company, a Bay Area-based folk dance collective, Stephanie Gancayco found herself refreshed, motivated, and more woke.
In 2016, she joined the group for two weeks on a cultural immersion and research excursion, where she ascended Visayan mountains on the back of a motorcycle, experienced a four-day spiritual cleanse in an ancestral house, and built relationships with indigenous Filipinx people known as the Panay Bukidnon. One month later — the same week she was scheduled for surgery to remove a benign tumor in her neck — she found out she had thyroid cancer.
"Getting sick like that was literally the universe poking me like, 'Dude, get your shit together.' This lifetime is short enough as it is, we can't be dicking around wasting time not doing what we're put here to do," the 33-year-old Oakland resident said.
The series of events sparked her decision to start producing her own work, which would eventually become Hella Pinay, a digital magazine for women to educate, empower, and inspire other women.
The online zine started off as an Instagram account for Gancayco to highlight women she perceived as tastemakers and also to share her thoughts on culture, fashion, and music. And it immediately showed a mix of fun and seriousness. Her first post in March 2016 featured Bay Area R&B singer Kehlani, hashtagged #PinayCrush. Another early post, accompanied by a baby pink leafy backdrop, quoted Nigerian poet Ijeoma Umebinyuo: "You are not alive to please the aesthetics of colonized eyes."
By August of that same year, editor-in-chief Gancayco launched the official website and began self-publishing pieces in its sections, such as "wellness + spirituality" or "roots + identity." Now, the Hella Pinay squad continues to grow with editors and writers from all over the world, including Ruby Veridiano, a fashion advocate and contributor to Nylon Magazine; Pia Cortez, creator of the Libromance blog; and AC Dumlao, founder of the social justice Facebook page Call Me They.
The concept of Hella Pinay came to Gancayco after she attended a few sister circles in New York, where she lived for 10 years while working in fashion. She realized there wasn't really any media outlet to learn about Filipinx-specific stories. "I feel like we get lumped into other larger groups like 'Asian American,' but even then, where is the actual Filipino representation? We have a different experience from say like Japanese Americans or whoever just based on the historical impacts alone," she said.
"Don't get me wrong at all — solidarity is super tight and I'm so happy that East Asians be getting their shine right now in the media and getting to play multidimensional characters instead of just like the 'nerdy Asian sidekick,'" she continued. "But yeah, we all have stories to tell and a diversity of experiences."
So, the publication — a result of the lack of representation in mainstream media — created a space to discuss all things Filipinx. A couple of recent pieces include "Smashing Hollywood's Stereotypes," a personal essay by actor Helenna Santos, and "#DecolonizeYourSexy," a sensual narrative on reclaiming one's worth by artist and educator Jana Lynne Umipig. Although the platform's roots are in Filipinx culture, the publication's content is still relevant for people of other ethnicities, with stories related to thriving women, equality and activism, or simply the latest trends.
Before fully committing to Hella Pinay, Gancayco questioned if she was the right person to start it. In the beginning, she felt "half-qualified," since only her mother is Filipinx. Fortunately, this moment of self-doubt was temporary.
"I spent so many years not walking the path because I wasn't living my truth," she said. "I was kind of operating on a low frequency, working at fashion industry jobs that didn't feed my soul for the sake of 'security,' engaging in relationships with people who didn't really see me, not believing in myself."
Aside from Hella Pinay, Gancayco has also founded Haliya, a streetwear clothing line that incorporates traditional indigenous embroidery. By fall of 2017, she released her first collection called "Panubok," a collaboration with Panay Bukidnon people, including master embroiderer Regina Villanueva.
"It's extremely humbling to be allowed to stay with and be given a peek into the lives, rituals, and cultures of all the people I've encountered there. I feel like a complete foreigner while at the same time feel like I'm being welcomed home," Gancayco said. "As a Fil-Am, I think it also helps me not idealize some concept of indigeneity that's not connected to real people who exist right now."
Before the end of the year, Gancayco hopes to drop a print issue of Hella Pinay and throw more events, like Salbahe, a monthly party featuring an all-women-of-color lineup and artisans. In the future, she aspires to also start a sister circle and open an online store for official Hella Pinay merch as well as collaborations with other organizations.
"Express yourself, don't be scared to be true to yourself. I feel like allowing other people to see you brings people and situations into your life that align with your purpose and propel it forward," Gancayco said. "If you 'do you,' I think that encourages other people to 'do themselves,' too. We're all connected."

[embed-1]