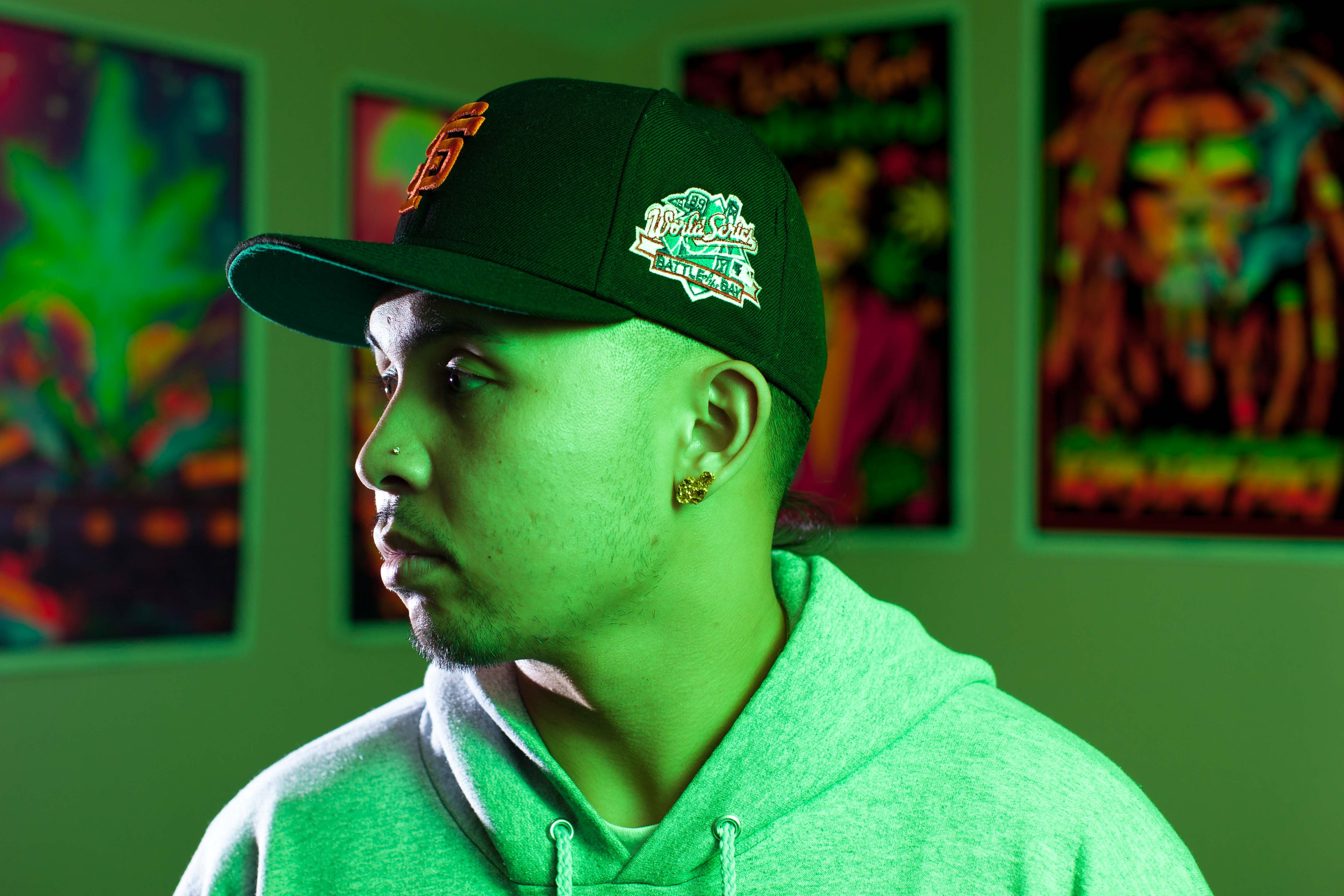 The
Express
last caught up with P-Lo, a rapper and HBK Gang's most prolific producer, not long after he returned from tour promoting his collaborative album with Kool John,
Moovie!
, which made our list of top local releases of 2015. Fans have come to know P-Lo through his bare-bones, minimalist slappers that are deeply indebted to the hyphy movement. Apart from producing
Moovie!
in its entirety, his recent productions have included Nef the Pharaoh's "Meantime" and Jay Ant's "Let Me Ball," which he co-produced with Jay Ant and Tario. 
See more:
Welcome to the Shmoplife
Top Fifteen Local Releases of 2015
[jump]
Last week, P-Lo announced that he'd be releasing a surprise mixtape today (not Beyonce-level surprise, but still),
Before Anything —
 a seven-track project that showcases his dimensionality as an artist. While the project certainly has its turnt-up moments ("In That" is irresistibly catchy and the most likely track to incite a mosh pit at a function), it also highlights P-Lo's penchant for R&B production and sensual lyricism. 
"It's a lot of different moods. It's very representative of who I am — I'm not always partying," he said in a phone interview this morning, adding that few people know that he's an R&B fan. 
"Make It Last," one of the project's stand-out tracks, is particularly seductive, with Oakland singer 1-O.A.K. lending it a syrupy hook as P-Lo rhymes over a sensuous, slow-moving bass line with sparse, atmospheric keys. The song is a certifiable baby-making anthem, as is "Say You Will," a devotional track in which P-Lo reflects on relationships and loyalty. 
P-Lo said
Before Anything
is the first installment for a three-part series. He plans to follow it up with two more mixtapes:
More Than Anything
and
Anything Is Possible
. Stream the new project below and catch P-Lo at The New Parish on January 31 for his
first headlining show
with support from Noodles and 1-O.A.K.   
[embed-1]