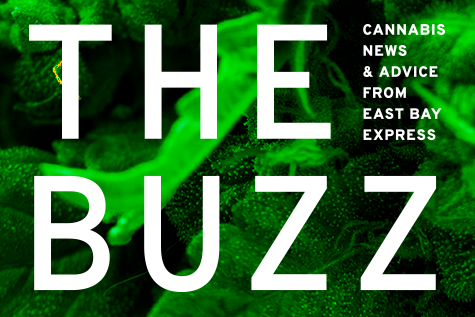 The older I get, the more I approach 4/20 like I do more mainstream holidays, such as New Year's or Halloween. I smoke a bunch of weed with  my loved ones, watch some stupid movie or a rapid succession of
Broad City
episodes, and avoid the crowds at all costs. Even if it means missing out on free marijuana.
Because for stoners in the Bay Area, or any place where weed is legal and easily accessible, 4/20 is like the adult equivalent of trick-or-treating. You bop around from location to location, where kind, friendly budtenders and product reps hand out free (or reduced-price) goodies. You might even get candy, which may or may not be infused, and you didn't even have to wear a costume.
But just like New Year's or Halloween, there's all this pressure to have a great time. Though April 21 will be no different in terms of cannabis access (unless the federal government decides to do something crazy, and wouldn't that be convenient timing), getting high on 4/20 has all this weight attached to it.
Sure, you could flock to Dolores Park with hundreds of others to spend your Thursday afternoon — and please pick up your trash if you do — or you could brave Golden Gate Park's soon-to-be-officially-sponsored event.
My advice: Stay in the East Bay, stock up on whatever drastically reduced Easter candy is still left at Walgreens or CVS, and hit up every dispensary in town that has a 4/20 special. Which is pretty much all of them: Blum, Berkeley Patients Group, Harborside, and plenty of other places will all have deals and giveaways, and most are having parties, too. CBCB will even have a face painter. So will Phytologie. Basically, if you've ever wanted to get your face painted, 4/20 is the day to do it.
Personally, though, I'd rather stay home. I just wish there were new episodes of
Broad City
to watch.