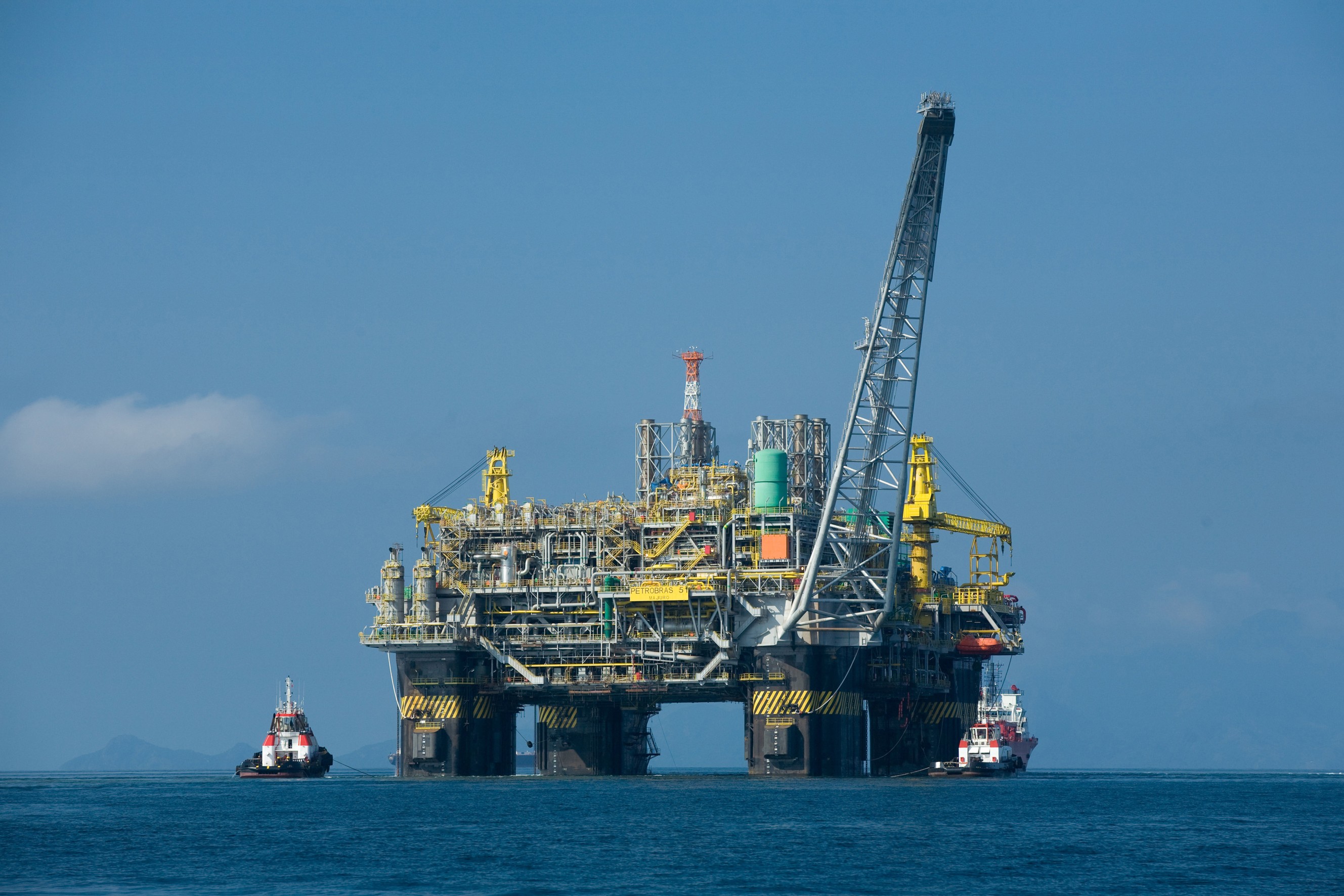 Stories you shouldn't miss for Jan. 5, 2018:
1. The Trump administration
announced plans to open the California Coast and coastal waters nationwide to oil drilling
, prompting condemnation from both Democrats and Republicans who are concerned about oil spills, the
LA Times
$ reports. Florida GOP Gov. Rick Scott strongly criticized the administration's move, as did Democratic California Gov. Jerry Brown. California officials and environmental groups
plan to fight the administration's decision
.
2. Bay Area companies, including Apple and Visa,
fueled the Dow Jones stock index's surge over 25,000
, reports Wendy Lee of the
San Francisco Chronicle
$. Analysts say Apple could become the first corporation with a market valuation of more than $1 trillion. However, market watchers are also concerned that
stocks are overvalued and that the market is overdue for a correction
,
The New York Times
$ reports.
3. Brian Stretch, U.S. attorney for Northern California,
announced his resignation just hours after U.S. Attorney General Jeff Sessions revealed his plans to crack down on marijuana
in states where it's legal, including California, the
East Bay Times
$ reports. The departure of Stretch, who had a record of taking a hands-off approach to legal cannabis in the state, will allow President Trump and Sessions to replace him with a new U.S. attorney who may seek to target legal weed sellers and buyers in the Bay Area.
4. Longtime Richmond cop, Capt. Mark Gagan, who has been the public face of the department for years,
has been fired amid a scandal over a report that Councilmember Eduardo Martinez was drunk in public and driving under the influence in 2016
, reports David DeBolt of the
East Bay Times
$. Gagan is suspected of having leaked a police report about Martinez to ABC 7 news, although the TV station has refused to divulge its source. Gagan is fighting his termination, and Martinez denies that he was drunk.
5. A UC Berkeley undocumented student
is in ICE custody in San Diego after being picked up at a checkpoint there
during the holidays, Berkeleyside reports. Students say Luis Mara, who was brought to the country by his family when he was a minor, would have been eligible for DACA status — before President Trump axed the program.
6. A judge has ordered
Berkeley middle school teacher Yvette Felarca to pay $11,100 in legal fees to the former head of the UC Berkeley College Republicans
after Felarca filed a bogus a restraining order against him, reports Michael Cabanatuan of the S
an Francisco Chronicle
. The radical leftist Felarca has repeatedly been enmeshed in controversy for her clashes with neo-Nazis and members of the alt-right.
7. Police killed
nearly 1,000 people again last year in the United States
, reports the
Washington Post
$, which closely tracks killings by police nationwide. The number of people killed by police in 2017 — 987 — was about two dozen more than 2016 and slightly less than 2015.
8. And California health officials says
this year's flu virus is particularly virulent and that at least 17 people under the age of 65 have died so fa
r, reports Tammerlin Drummond of the
East Bay Times
$.
$ = news stories that may require payment to read.