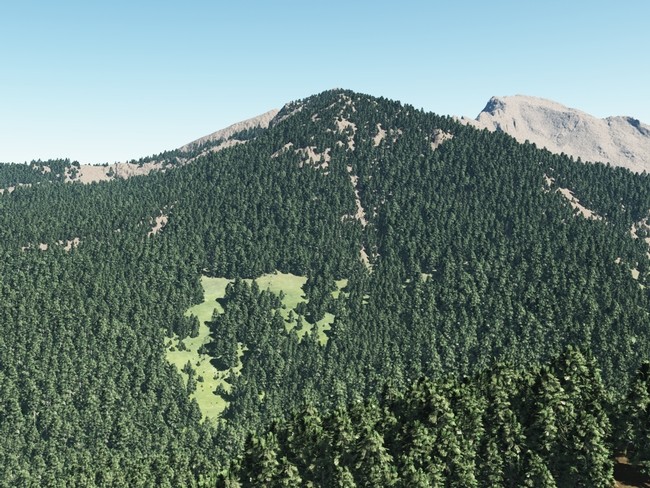 Stories you shouldn't miss for Feb. 9, 2018:
1. The Sierra snowpack
is on track to break the record low set in 2015 during the historic drought
, reports Kurtis Alexander of the
San Francisco Chronicle
. The snowpack on Thursday measured at just 23 percent of normal. "This has been another remarkably warm, dry season," said Mike Dettinger, a research hydrologist for the U.S. Geological Survey. "We're really screaming into a drought in a way that we didn't see in the winter of '14-15."
2. Seventy-nine House Democrats
abandoned their push to protect Dreamers – young undocumented immigrants – and voted for a two-year budget deal, handing President Trump a significant political victory.
The New York Times
$ reports that the budget deal, which includes a substantial increase in military spending, would not have passed the House of Representatives without Democrats' support because many conservative Republicans opposed it, due to its impact on the federal deficit. Trump quickly signed the pact, ending a brief government shutdown.
3. Bay Area residents
are fed up with traffic, but are unwilling to curb their driving habits
, reports Erin Baldassari of the
East Bay Times
$, citing a new poll commissioned by the Silicon Valley Leadership Group. Only 21 percent of respondents said they would cut back on their driving if traffic worsens in the region. However, 63 percent said they would cut back if there were more and better public transit options.
4. Surviving tenants and families of victims of
a deadly fire at a halfway house on San Pablo Avenue last year have sued the city of Oakland
, the Bay Area News Group$ reports. The blaze killed four people in April 2017 – just four months after the Ghost Ship warehouse disaster.
5. An Oakland police officer who visited the Ghost Ship before it erupted in flames, killing 36 people in December 2016,
called it "a huge fireplace,"
because it was choked with wood and faulty wiring, reports Kimberly Veklerov of the
San Francisco Chronicle
$, citing newly filed court documents.
6. Berkeley police and city staffers
cleared out a homeless encampment on the lawn of old City Hall in downtown
, reports Angela Ruggiero of the
East Bay Times
$. The "First They Came For The Homeless" encampment moved there in November after BART cleared out their encampment next to the HERE/THERE sculpture on the Berkeley-Oakland border.
7. Assemblymember Christina Garcia, D-Cerritos, who has been hailed as leader of the #MeToo movement,
has been accused of sexually harassing a young male legislative staffer
, reports Carla Marinucci of Politico.
8. And Uber settled its high-profile court case with Waymo,
agreeing to pay Waymo $245 million in stock for stealing driverless-car technology
.
$ = news stories that may require payment to read.