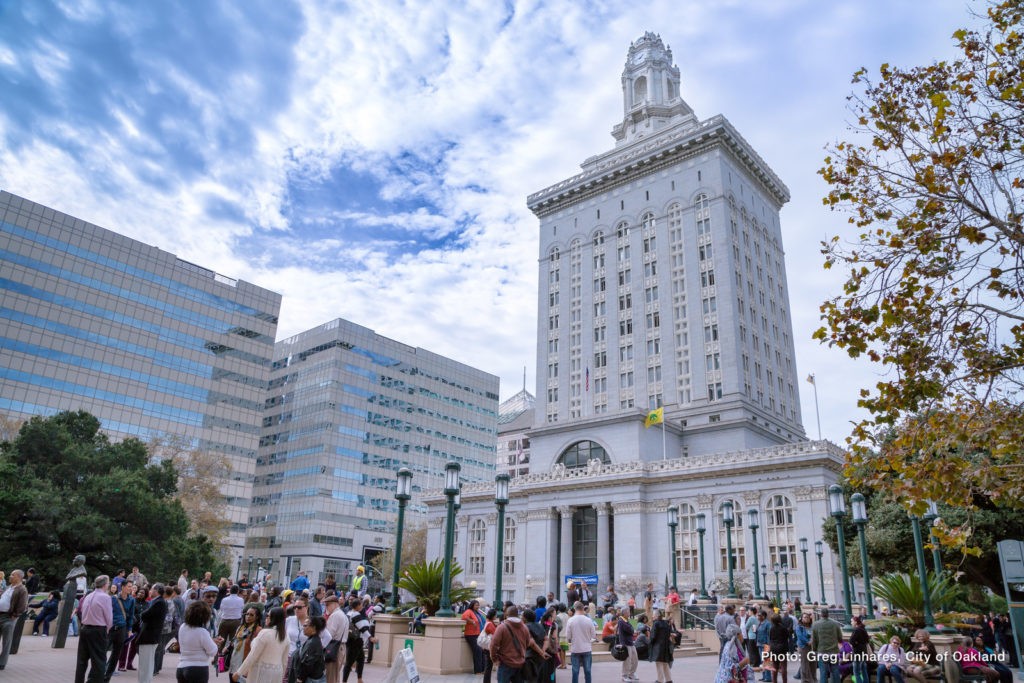 News you don't want to miss for Oct. 25-27:
1. Did it happened again?
PG&E told state regulators that a transmission line malfunctioned in the vicinity of the still-blazing Kincade Fire near Geyserville
, the
San Francisco Chronicle
reports. $$
2. Richmond and Oakland were ranked, respectively, as the twelfth and thirteenth cities with the highest financial distress in the state, according to a
report issued Thursday by the California state auditor
. Oakland topped the list as the most financial at risk when it comes to future pension costs and funding set aside to pay other retirement costs.
3.
Alameda County District Attorney Nancy O'Malley declined to file charges against former Oakland Councilmember Wilson Riles, Jr
, the
San Francisco Chronicle
reports. Riles was arrested last week by Oakland Police on suspicion of battery against a police officer. Riles said the arrest was unjustified. $$
4.
The BART Board of Directors voiced opposition to a proposed ban on busking at its stations
, the
East Bay Times
reports. At the same meeting,
BART Board Director John McPartland made an embarrassing and patronizing gaffe when addressing an African American attorney for the ACLU
, the
East Bay Citizen
reports.
5. Oakland's six-month adaptive bike-sharing pilot program was created out of the Mayor's Commission on Persons with Disabilities.
Next City
reports on
how the program is helping those with other body types get around town
.
6.
With nearly five months until the March primary, Sen. Kamala Harris is still struggling to gain support in her own state
, KQED reports. Sen. Elizabeth Warren leads the field with 28 percent, followed by Sen. Bernie Sanders, Joe Biden and South Bend Mayor Pete Buttigieg. Harris is fifth with just 8 percent.
7. The Warriors began the Chase Center era by falling behind the Los Angeles Clippers 14-0 before eventually
dropping the opening game of the season, 141-122
,
CBS Sports
reports.
$$ = Stories you may have to pay to read.