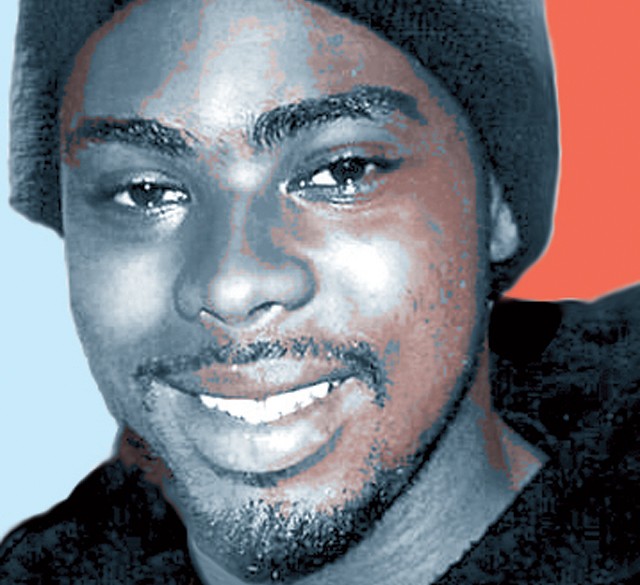 Stories you shouldn't miss for Feb. 15, 2019.
1. East Bay Rep. Barbara Lee wasted no time in finding her choice for president, announcing Thursday her endorsement of Kamala Harris. "Watching Kamala's career in the East Bay and San Francisco for 20 years, I've witnessed her deep passion for justice and opportunity, and I know she will be a president truly of the people, by the people, and for the people," said Lee.
Reaction to endorsement of the centrist Harris from Lee's deep progressive base
was swift and mostly negative.
2. BART Board of Directors unanimously named a road near Fruitvale station after Oscar Grant, who was killed on the platform at Fruitvale by a BART police officer.
The roadway between 33rd and 35th Avenues in Oakland is now named "Oscar Grant Way."
The naming of the road had been championed by former Oakland Councilmember Desley Brooks. Two weeks ago, the Oakland City Council unanimously passed a resolution asking the BART board to rename the thoroughfare after Grant.
3. Oakland approved a six-month emergency
moratorium for rent increases larger than 3.4 percent
during a special meeting Thursday, the
East Bay Times
reports. The vote was 6-0, with two councilmembers absent. The emergency ordinance is effective immediately. $$
4. Here's
a macro look at the "atmospheric river"
AKA "heavy rainfall" that has pounded the Bay Area this week. An atmospheric river is bringing heavy rain and mountain snow to #California. Check out the conveyor belt of clouds and moisture heading toward the West Coast in this loop from our newly operational #GOES17 (#GOESWest) satellite.
5. When
Lyft donated $700,000 last week to help residents in transit-deficient East Oakland
, the move was lauded by the local media, but Darwin BondGraham, writing for
The Guardian
, reports there may be more to the announcement than meets the eye. Back in late 2017, "Lyft and Uber lobbied Oakland officials to kill a proposed municipal tax of 50 cents per ride. According to city staff, the tax could have generated up to $2.5 million per year when applied to the city's estimated 13,699 daily Uber and Lyft trips — substantially more than Lyft's recent donation."
6.
The Berkeley City Council will soon decide whether the city should boycott Amazon
over its contractual ties to U.S. Immigration and Customs Enforcement (ICE).
The New York Times
' California Today newsletter takes a look at Berkeley's proposal. Last year, the Alameda City Council balked at approving an Automated License Plate Reader contract when it learned the company, Vigilant Solutions, also shares data with ICE. Berkeley is also looking at boycotts of Microsoft and Thompson Reuters due to similar concerns over data-sharing with ICE.
7. The controversy over the validity of Oakland's Measure AA and what exactly constitutes a winning revenue-generation tax measure is becoming a growing question all over the state. CalMatters' Ben Christopher poses the question: "
How many votes does it take in California for a new tax to become law?
" The uncertainty can be blamed on the California Supreme Court.
ON TAP FRIDAY:
Oakland Coliseum Joint Powers Authority Board of Directors meet Friday morning, 8:30 a.m., at Oracle Arena for a closed session meeting potentially to reopen talks for a lease agreement with the Raiders to play the 2019 season in Oakland. The Coliseum JPA also will continue discussions on allowing a homeless encampment at a portion of the publicly-owned property.
$$ = Stories you may have to pay to read.