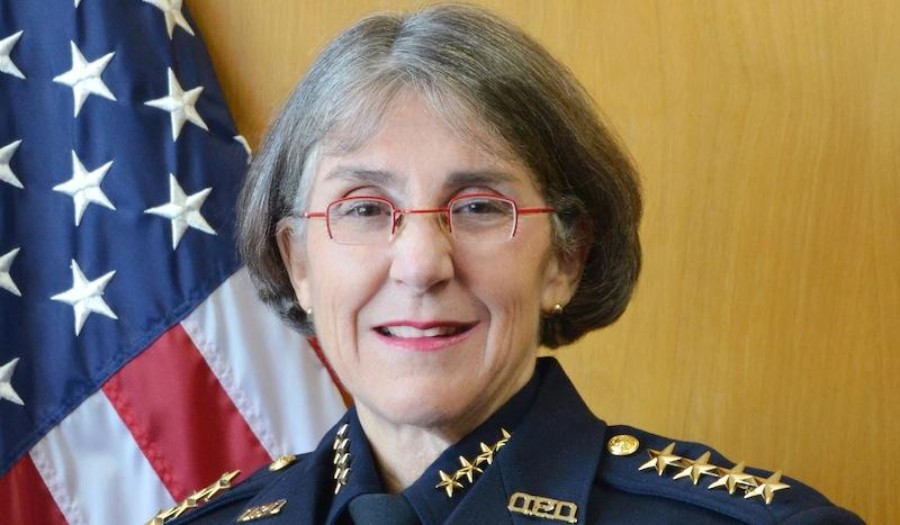 News you don't want to miss for Feb. 21-23:
1.
The citizen-led Oakland Police Commission unanimously voted to dismiss Oakland Chief of Police Anne Kirkpatrick without cause on Thursday night, and Oakland Mayor Libby Schaaf concurred
, KTVU reports. The commission's power is derived from Measure LL. Kirkpatrick was appointed as chief of police in January 2017.
2.
On Friday morning, Schaaf addressed graduates of the Oakland police academy
, the
San Francisco Chronicle
reports. "Leaders will come and go," she told the new recruits. $$
3. Outspoken Oakland Councilmember Noel Gallo is not happy with the Kirkpatrick's firing, KTVU reports.
Speaking to reporters on Friday morning, Gallo said "It's no longer City Hall but Silly Hall."
4.
Berkeley Mayor Jesse Arreguin introduced the Tenant Opportunity to Purchase Act on Thursday
. The proposed ordinance would give renters the right of first refusal to buy their homes in the event the owner puts the property on the market, the
San Francisco Chronicle
reports. $$
5.
The California Energy Commission approved new policies to restrict the installation of natural gas in new homes for nine Bay Area cities, including Berkeley
, the
San Francisco Chronicle
reports. $$
6.
Glenn Yasuda, the co-founder of the iconic Berkeley Bowl grocery store, has died
,
Berkeleyside
reports. He was 85.
7. Spring training games for the A's begin this weekend.
But when its comes to the cheating scandal roiling baseball, former A's pitcher Brett Anderson said the A's didn't participate. Not because of their honesty, but because the Coliseum's state of decay makes it too difficult to cheat
,
SFGate
reports. "And to relay from f—ing 300 yards away in the video room? What were we going to do, get some vendor to throw some popcorn up in the air, or something? It's too f—ing far to relay something," Anderson said.
$$ = Stories you may have to pay to read.