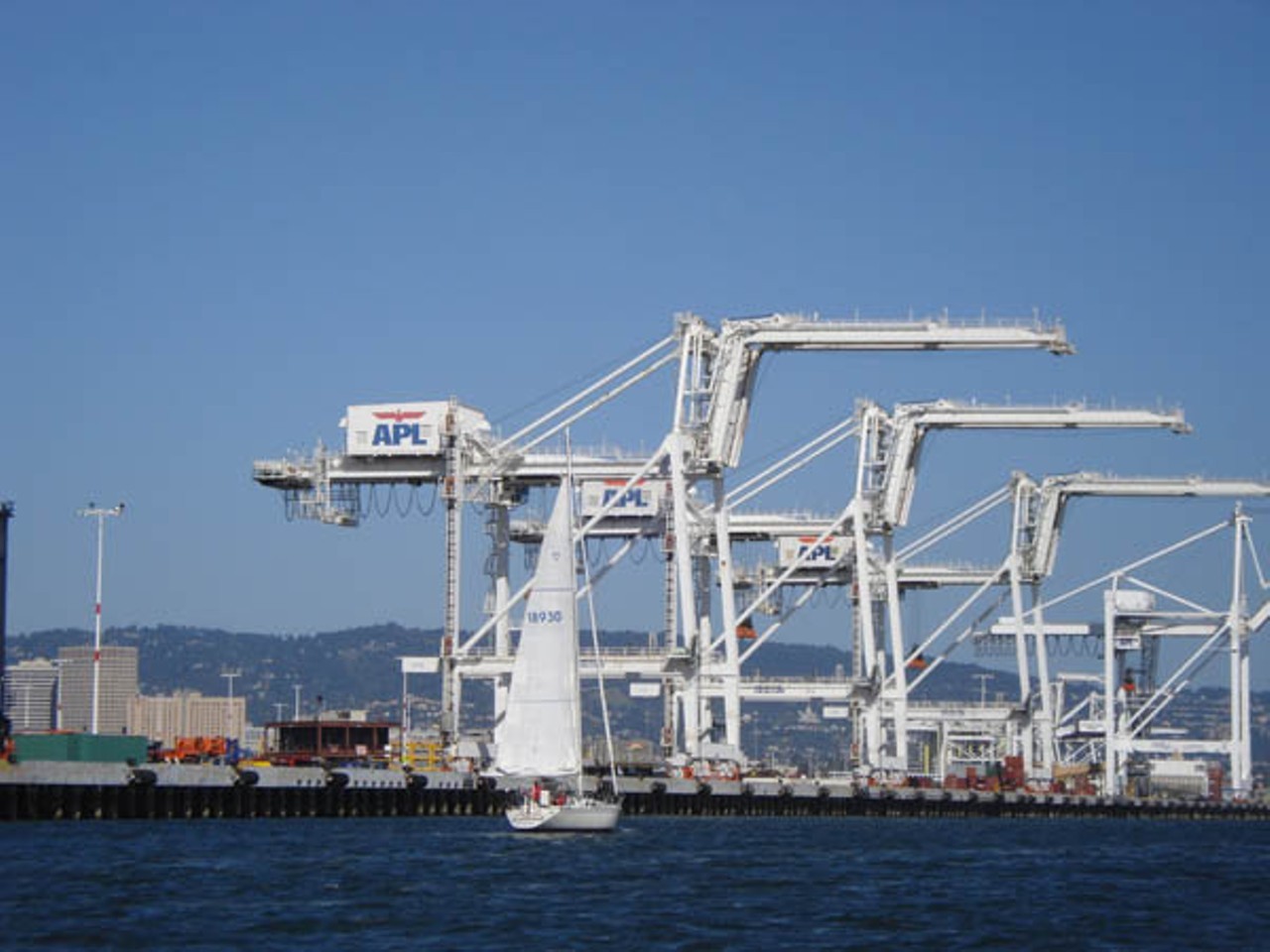 News you don't want to miss for June 19-21:
1.
International Longshore and Warehouse Union members and activists shut down the Port of Oakland on Friday in a demonstration against police brutality and in honor of Juneteenth
, the
San Francisco Chronicle
reports. $$
2.
"California's police chiefs on Thursday endorsed a plan to more aggressively weed out bad officers who break the law or have a history of complaints,"
the
Associated Press
reports. The police chiefs also called for ending use of the carotid artery choke hold on suspects and restrictions on the use of tear gas and rubber bullets by police.
3.
Father Aidan McAleenan, a priest at Oakland's St. Columba Catholic Church, said Oakland Bishop Michael Barber is a racist
, ABC7 reports. McAleenan said Barber disregarded his insistence that the local diocese take a more active role in advocating for Black Lives Matter.
4.
The state is tightening protocols for when Californians must wear masks in order to combat the spread of covid-19
, the
San Francisco Chronicle
reports. Masks must be worn outside at all times unless you can safely distance yourself at least six feet apart from someone not counted among your household. The order comes after the number of new covid-19 cases statewide hit a one-day high this week. $$
5.
Outdoor dining at restaurants is allowed in Alameda County, starting today
, KRON reports. The slight loosening of restrictions in the county also allows places of worship to allow no more than 100 to attend services.
$$ = Stories you may have to pay to read.