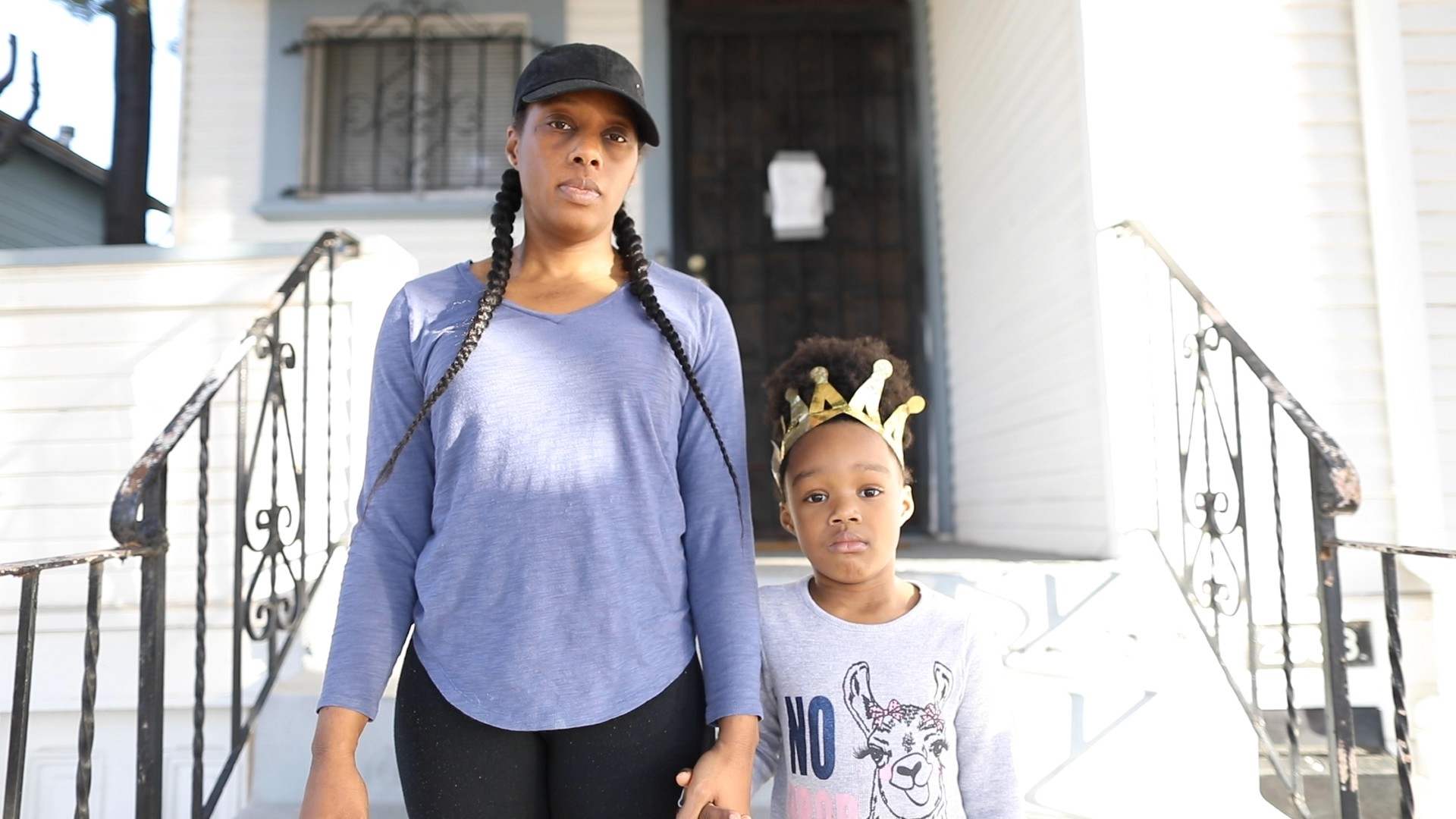 News you don't want to miss for Jan. 10-12:
1.
The homeless mothers calling themselves "Moms 4 Housing" have no legal right to the vacant home on Magnolia Street in West Oakland, an Alameda County Superior Court judge ruled
, the
San Francisco Chronicle
reports. The women will be evicted within five days. $$
2. Scott McKibben, the former executive director of the Oakland-Alameda County Joint Powers Authority, was
arraigned in Alameda County Superior Court on Friday for felony and misdemeanor conflict-of-interest charges
. McKibben, also a former East Bay newspaper executive, allegedly sought $50,000 in fees from RingCentral for naming-rights to the Oakland Coliseum, the
San Francisco Chronicle
reports. McKibben did not enter a plea. $$
3.
Gov. Gavin Newsom's $222 billion state budget includes $100 million alone in stipends for teachers in high need communities
, the
Associated Press
reports, and health care for up to 27,000 low-income undocumented residents.
4.
BART elevated interim police chief Ed Alvarez to permanent status
, the
East Bay Times
reports. Alvarez has served 22 years with the transit authority and was selected over three other finalists for the job. $$
5.
BART is also instituting an "ambassador program" that will put 10 unarmed officers on trains from the early afternoon hours through midnight
,
SFGate
reports. The program hopes to alleviate concerns by many BART passengers that their daily commute is unsafe.
6.
Berkeley's Aquatic Park is featured in a new animated short on the streaming service Disney+
,
SFGate
reports. "Loop," created by Pixar, focuses on the interaction between a boy and an autistic girl.
7. Warnings of "endless war" now heard loudly in Washington from both sides of the aisles started nearly two decades ago with Oakland Rep. Barbara Lee.
Politico
takes a look at Lee's long and, for a long time, lonely push for taking back Congress' power to approve war
.
$$ = Stories you may have to pay to read.