Stories you shouldn't miss: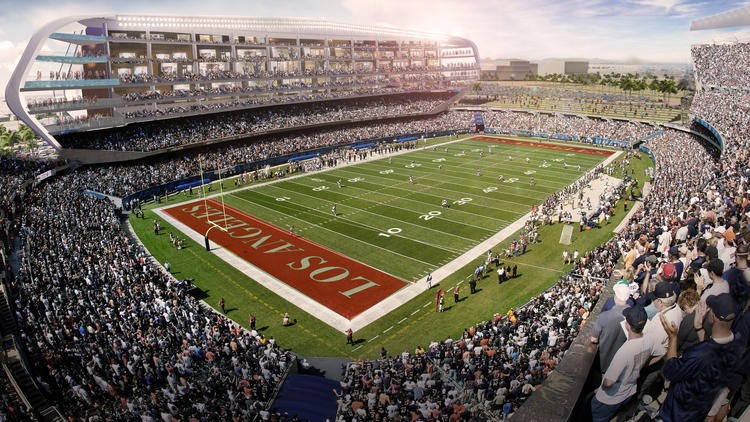 1. The Oakland Raiders announced a joint agreement with the San Diego Chargers
to build a new $1.7 billion privately financed stadium in the city of Carson
, near Los Angeles, the
LA Times
$ reports. The Raiders and Chargers say they will go forward with the stadium plan if they cannot reach deals on new facilities in Oakland and San Diego. Oakland Mayor Libby Schaaf responded by saying that while the city wants the Raiders to stay, she
will oppose any proposal to spend public funds
on building a new stadium for the team, the Bay Area News Group$ reports.
2. Floyd Kephart, the developer of Coliseum City, meanwhile, lashed out Alameda County officials, saying they're r
efusing to sit down and negotiate
over the proposed development, which would include a new privately financed Raiders' stadium, the
Trib
$ reports.
3. Longshore workers
shut down the Port of Oakland
yesterday as the labor dispute with shipping companies intensified, the
Chron
reports. The one-day shutdown coincided with a report in the
LA Times
$ that the fight between longshore workers and shippers
appears to be over a single labor arbitrator that the union wants to fire
. Under the current contract, arbitrators cannot be removed unless both the shipping companies and the longshore union agree to do so.
[jump]
4. The FBI
has joined the probe of the Richmond Housing Authority
, and is apparently focusing on whether authority official, Debra Holter, steered contracts to her husband, the Center for Investigative Reporting reports.
5. UC Berkeley's law school stated in a new study that cities are increasingly criminalizing the homeless and that the resources
would be better spent on creating jobs and affordable housing
, the
SacBee
$ reports.
6. Two state senators have introduced legislation that would not only ban the "personal belief" exemption for vaccines in California,
but would also eliminate the religious exemption
, the
Mercury News
$ reports. If passed, California would have one of the strictest laws in the nation on vaccines.
7. The drought in California has now
extended to the entire state of Oregon
, and dry weather is expected to intensify in the West in the coming weeks, the
Chron
reports.
8. The federal government is recommending that Americans
curtail their consumption of meat
— not only for health reasons, but also because it's better for the planet, the
Chron
reports.
9. AC Transit is launching a test run on Monday of
double-decker buses
, the
Chron
reports. The agency is considering whether to replace the long, accordion-style buses with double-deckers.
10. And beginning tomorrow, San Franciscans will receive
628 area codes when they establish new phone service
, the
Chron
reports.