Stories you shouldn't miss: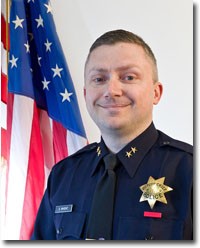 1. The City of Oakland
dropped it's controversial gang injunction programs in North Oakland and the Fruitvale district
, the
Trib
$ reports. City Attorney Barbara Parker said Police Chief Sean Whent had come to the conclusion that the gang injunctions — which cost millions of dollars to implement and sparked outrage among many residents and civil rights activists — were ineffective and that he opposed continuing them. The gang injunctions were originally pushed by former Police Chief Anthony Batts and were backed by the city council despite a lack of evidence that they reduce crime.
2. An effort by Caltrans
to straighten the crooked signature tower of the new Bay Bridge may have further damaged crucial steel rods inside the structure
— thereby raising the risk of failure in a major quake, the
Chron
reports. In 2010, Caltrans realized that the bridge tower was leaning 18-inches toward the East Bay, and so crews attached high-tension cables to Yerba Buena Island and pulled on the tower for two years to get it straight. The fix, however, may have further damaged steel rods that are already at risk of corrosion and failure because they were sitting in water.
[jump]
3. Oakland Police Chief Whent and Mayor Libby Schaaf announced that police
had arrested seventeen alleged gang members who are suspected of committing a string of violent crimes throughout the city
, the
Trib
$ reports. The arrests were the result of the city's Ceasefire anti-gang-violence program, and police said the suspects were responsible for two homicides.
4. Oakland police also said they have a
"person of interest" in custody in the slaying of a fourteen-year-old Oakland Tech student
, the
Trib
$ reports. The student, Davon Ellis, was gunned down while walking with friends in the Fruitvale district.
5. The California Highway Patrol has concluded that
an undercover cop who drew his gun at anti-police-violence protesters in December in Oakland did not violate CHP policy
, the
Trib
$ reports. The CHP officer's actions, however, did violate Oakland police rules, and OPD has said that they were unaware that the CHP was running an undercover operation in Oakland at the time.
6. Law enforcement groups are pushing a bill — that has bipartisan support —
that would give police wide latitude to use aerial drones in California
,
UT San Diego
reports (via Rough & Tumble). The legislation is drawing criticism from the ACLU.
7.
Preschool vaccination rates are lagging throughout California
, thereby raising the risk of more disease outbreaks, according to the California HealthCare Foundation Center for Health Reporting (via the
Trib
$).
8. And the State Department
has agreed to review tens of thousands of emails from former Secretary of State Hillary Clinton's private account
— after it was disclosed that she routinely used the account for official government business in violation of department rules, the AP reports (via the
Trib
$).