Stories you shouldn't miss:
1. The monster El Niño weather pattern forming in the western Pacific Ocean
likely will not deliver an early wet winter for California this year
, the
Mercury News
$ reports. Torrential rainfall associated with large El Niño events in the past have usually arrived in January and February, climate scientists note. In El Niño years, October is typically marked by average rainfall, while Decembers tend to be drier than normal. Climate scientists say this year's El Niño is strengthening and there's a 95 percent likelihood it will last until spring.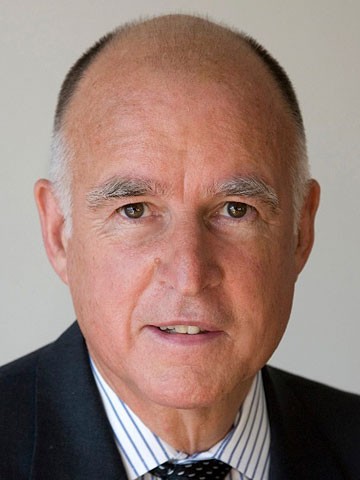 2. Governor Jerry Brown signed legislation requiring the state's two largest public-employee union pension funds — CalPERS and CalSTRS —
to divest from coal investments by 2017
, the
Mercury News
$ reports. The two funds, which manage retirement savings for state and local public employees and teachers, currently hold a total of $299 million in coal stocks.
3. The governor also signed legislation requiring
police agencies to obtain warrants before using so-called Stingray devices
— which have the ability to track all cellphones within a certain area, Ars Technica reports. The legislation also requires warrants for obtaining other digital information.
[jump]
4. Brown also signed into law
a ban on the use of plastic microbeads in cosmetic skin care products and toothpaste
, the
Mercury News
$ reports. A recent comprehensive study of San Francisco Bay found that it is inundated with tiny pieces of plastic, much of it likely from microbeads. The ban takes effect in 2020.
5. The governor also signed a bill to add two new members to the California Air Resources Board
in order to give a larger voice to urban areas that are most impacted by pollution
, the
LA Times
$ reports.
6. PG&E has made strides in improving its pipeline recordkeeping, but the utility still
has large gaps in its records, thereby raising safety concerns
, the
Chron
$ reports.
7. And California GOP Congressmember Kevin McCarthy's abrupt withdrawal from the Speaker's race has raised numerous questions as to whether
the deeply divided Republican Party can select a new leader for the House of Representatives
, the
LA Times
$ reports.