Stories you shouldn't miss: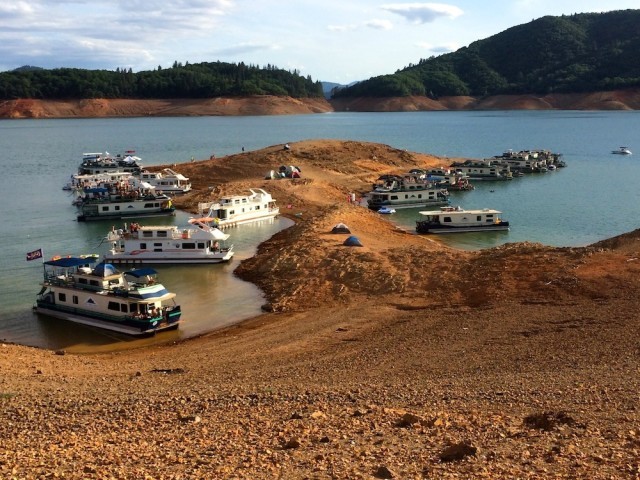 1. The El Niño weather pattern that was supposed to drench California in rain and snow this winter
is looking increasingly like a dud
, the
SacBee
$ reports. A staggeringly warm and dry February means that the state is not close to emerging from its five-year-long drought. Parts of the state have received just half the amount of precipitation they did during the last two major El Niño events, in 1998 and 1983, and California's three largest reservoirs remain far below capacity. Climate scientists say the only hope now is for an extraordinarily wet March and April.
2. Californians once again
failed to meet Governor Jerry Brown's 25-percent water conservation mandate
in January, cutting just 17.1 percent of water use, the
Chron
reports. In December, state residents slashed just 18.4 percent of their water usage.
[jump] 3. SeaWorld officials acknowledged that they
ordered park staffers to infiltrate animal rights groups and undermine the groups' efforts
to end the practice of using killer whales for amusement, the AP reports (via the
Trib
$). The revelation followed accusations by members of the People for the Ethical Treatment of Animals who said that a SeaWorld employee had infiltrated their group and attempted to incite violence. SeaWorld said it would end the infiltration practice.
4. Governor Brown
asked the California Supreme Court to overrule a state judge's decision that invalidated his prison-reform ballot measure
, the
SacBee
$ repors. The lower court judge ruled that the governor had illegally gutted another measure and replaced it with his prison-reform plan, which calls for early release of nonviolent inmates.
5. And Facebook CEO Mark Zuckerberg
scolded employees who crossed out Black Lives Matter signs in the company's headquarters
and replaced them with All Lives Matter, calling the actions "disrespectful" and "malicious," the Bay Area News Group$ reports.