Stories you shouldn't miss: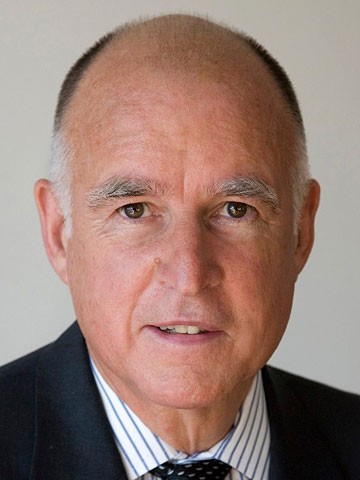 1. Governor Jerry Brown's $1 billion so-called "drought-relief" plan
is coming under fire because it includes very little money for actual drought relief
, the
Mercury News
$ reports. Instead, the governor's proposal calls for spending $660 million on flood control projects that have nothing to do with the current drought and will do nothing to help alleviate it.
2. Because of issues involving free speech and state law, California Attorney General Kamala Harris may have
no choice but to greenlight an extraordinarily repugnant and bigoted ballot measure that calls for the killing of gays and lesbians by "bullets to the head," or "any other convenient method,"
the
SacBee
$ reports. California's extremely lax laws on state propositions allow anyone to circulate ballot measure proposals — even if one calls for murdering people.
[jump]
3. A new report from the nonpartisan state Legislative Analyst's Office
blames NIMBYs for the Bay Area's out-of-control housing costs
, the
SF Business Times
$ reports. The analyst's office notes that anti-growth forces in the region have effectively blocked housing development, resulting in an extreme housing shortage and skyrocketing prices.
4. In the wake of the scandal involving Hillary Clinton's extensive use of personal emails while she was US Secretary of State, the AP notes that California
has no blanket law that prohibits public officials from using their personal emails
when conducting official public business (via the
SacBee
$, h/t Rough & Tumble).
5. The FAA granted Amazon.com the authority t
o test the use of drones for the delivery of packages
, the
LA Times
$ reports.
6. And President Obama signed an executive order requiring the federal government
to cut greenhouse gas emissions by 40 percent from 2008 levels
, the
Washington Post
$ reports (h/t Rough & Tumble).