Stories you shouldn't miss: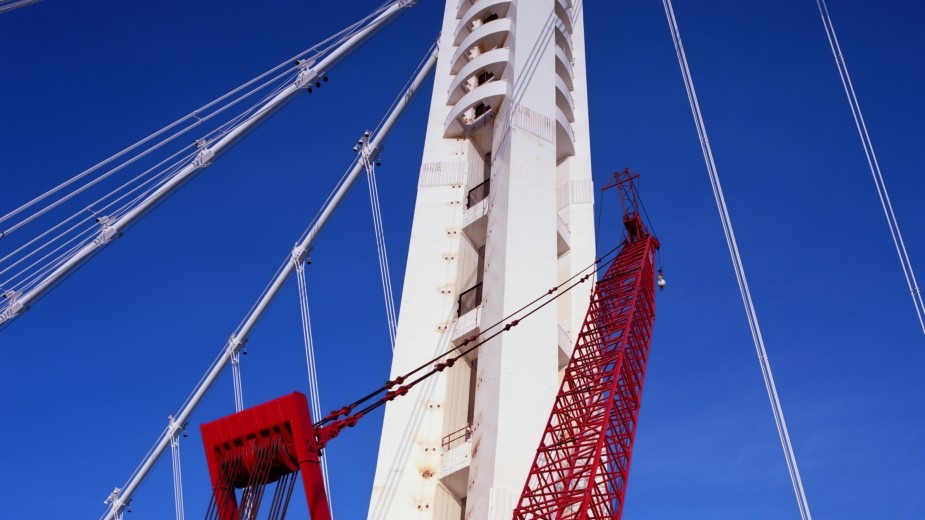 1. A steel rod in the new Bay Bridge's signature tower
failed a key test, thereby raising concerns that it snapped from corrosion
and that other rods may do the same during a major earthquake, the
Chron
reports. Caltrans and the bridge's private contractors had mistakenly allowed the rods to soak in water for years, exposing them to corrosion. If the rods fail in a quake it could cause a catastrophic collapse of the $6.4 billion span — a bridge that was built to replace the old seismically unsafe one.
2. A coalition of labor and liberal groups, including many churches, has launched a campaign to
reform Prop 13, and eliminate the property tax exemption for commercial holdings
, the
SacBee
$ reports. Closing the commercial property loophole would generate about $9 billion a year in state revenues — much of which would go to public schools. California public schools, once the envy of the nation, have been in a long decline since Prop 13 took effect in the late 1970s, during Jerry Brown's first stint as governor.
[jump]
3. Environmental groups have sued to immediately
block oil companies from injecting toxic wastewater into underground aquifers
in California, the
Chron
$ reports. The wastewater injections threaten to pollute drinking water supplies.
4. Because of the drought, East Bay residents should expect the return of
foul-tasting water on Sunday
, according to East Bay MUD, the
Chron
$ reports. The acrid taste comes from a drought-induced nontoxic algae bloom in East Bay MUD's main reservoir in the Sierra foothills.
5. The track problem that forced the shut down of BART on Wednesday
may have been caused by a bad weld
, the Bay Area News Group$ reports.
6. The San Francisco District Attorney's Office has
dismissed eight criminal cases because of the scandal involving racist and bigoted texts sent by twelve members of SFPD
, the
Chron
reports. The DA's office is reviewing about 3,000 cases involving those officers.
7. Federal officials say the Richmond Housing Authority
has shown significant improvement
over the past year, the
CoCo Times
$ reports.
8. Undocumented student activists
disrupted UC President Janet Napolitano's speech
yesterday in Oakland, the
Bay Area News Group
$ reports.
9. And a federal appeals court ruled unanimously that the
NSA's collection of mass metadata of phone calls by Americans is illega
l, the
LA Times
$ reports. The unlawful NSA program was revealed by whistleblower Edward Snowden.