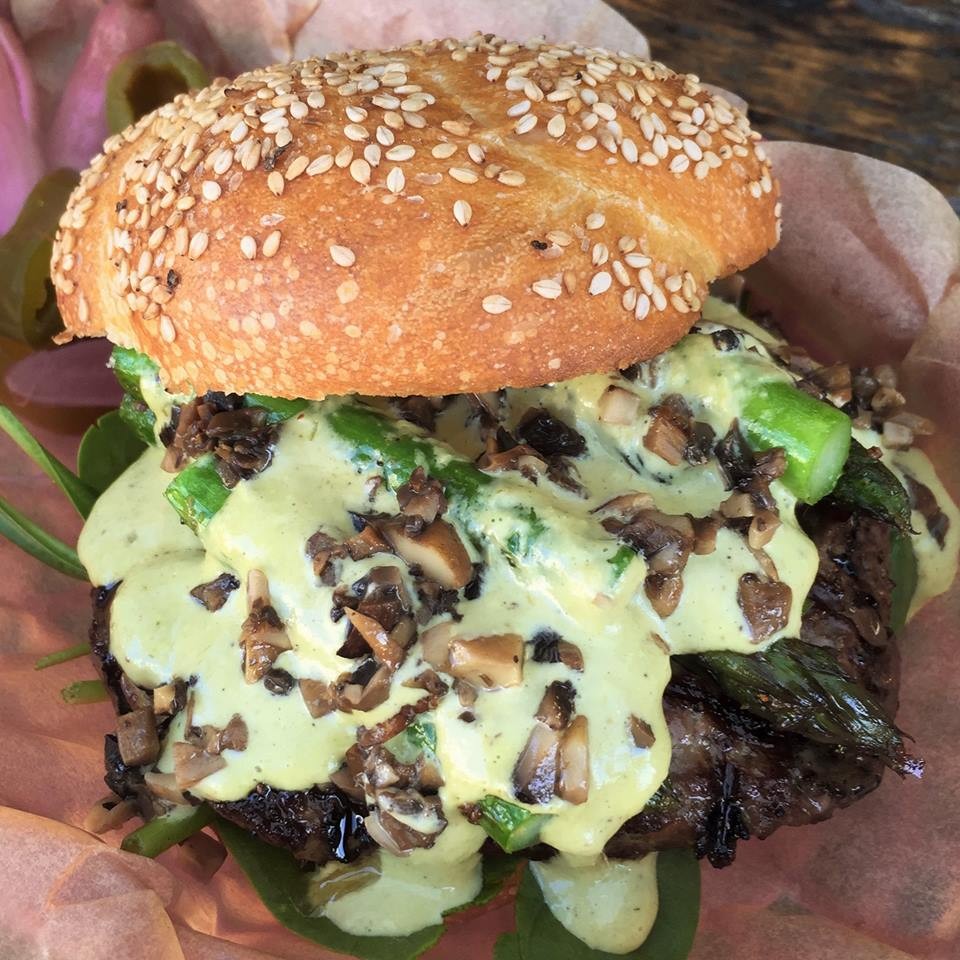 By now it seems safe to officially declare that we're in the thick of spring, and what better way to ring in the greenest of seasons than by feasting on local asparagus? While a simple plate of blanched asparagus with aioli will always be a tried and true California classic, it's great to see East Bay chefs coming up with more creative offerings as well. Here are a few dishes that caught my eye this past week:
[jump]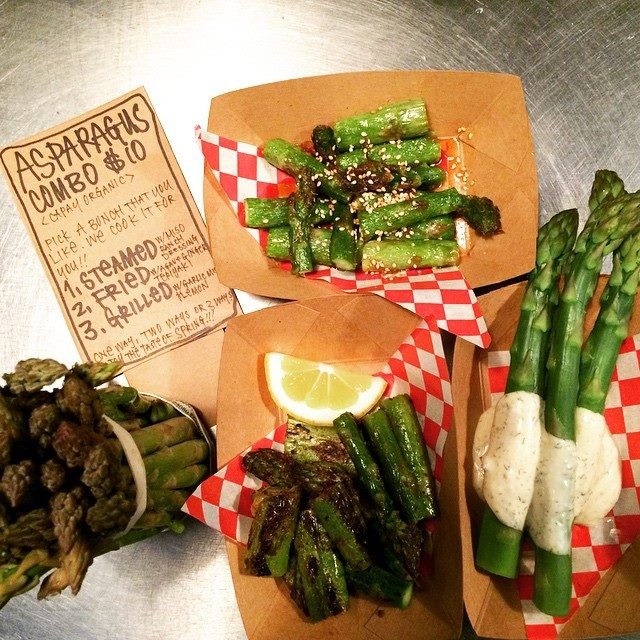 1) One of my favorite things about
Abura-ya
(380 15th St.), Uptown Oakland's Japanese fried chicken pop-up, is how chef Adachi Hiroyuki
shows off farmers' market produce without making a big deal of it
. Case in point: The restaurant's recent spring special features an entire bunch of Capay Organic asparagus served three ways ($10): steamed and topped with miso ranch dressing, grilled with garlic miso seasoning and lemon, and fried with ginger teriyaki sauce.
2) If you're looking for a pretty plate, look no further than
Haven
(44 Webster St., Oakland), where chef Charlie Parker has been serving "Roscoe's Asparagus" (see photo up top) — named after farmer
Roscoe Zuckerman
, who supplies the restaurant with its green bounty. The current version, offered as the vegetarian entrée option for Haven's $60 dinner prix-fixe, is blanched, then pan-roasted, and served with pea romanesco and a slow-cooked egg.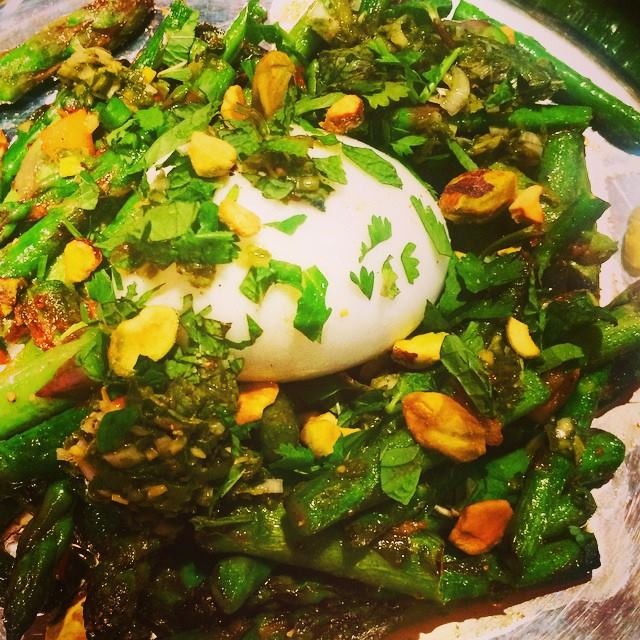 3) For another version of the asparagus and runny egg combo, try
Juhu Beach Club's
(5179 Telegraph Ave., Oakland) Asparagus Nest ($14) appetizer: a bed of asparagus segments that have been sautéed in curry-leaf ginger butter and topped with a gorgeous, orange-yolked soft-cooked duck egg, toasted pistachios, and fresh fenugreek "salsa verde."
4) Today is the last day you can snag the
asparagus burger
that 
Victory Burger
(1099 Alcatraz Ave.) has been serving as its Burger of the Week — the restaurant's standard beef patty topped with sautéed asparagus, smoked cremini mushrooms, and spring onion aioli, all served on an Acme kaiser roll. Even if you miss out on the burger, owner Sal Bednarz said asparagus will still be on this coming week's menu in the form of a grilled asparagus and Mayocoba bean salad.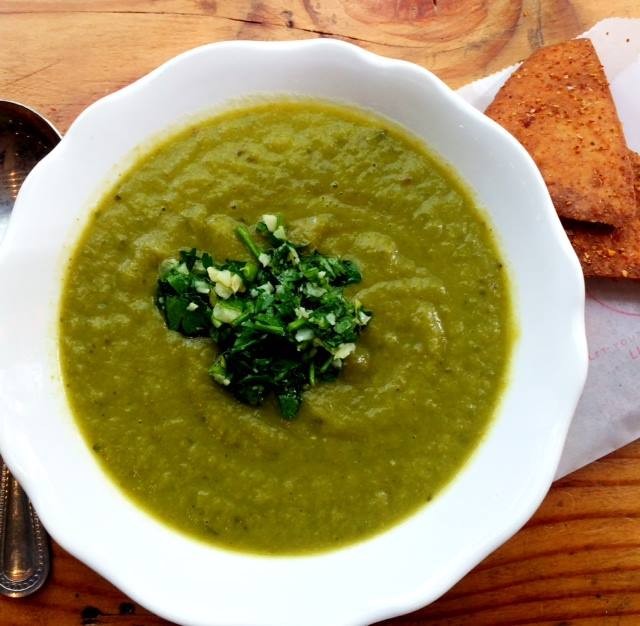 5) Finally, asparagus makes a couple of appearances at
Liba Falafel
(380 17th St., Oakland) this week: In the falafel toppings bar, you'll find pieces of asparagus that have been pickled with cumin and coriander. And the soup of the week is a purée of roasted asparagus topped with parsley
gremolata
: so much green in a single bowl.