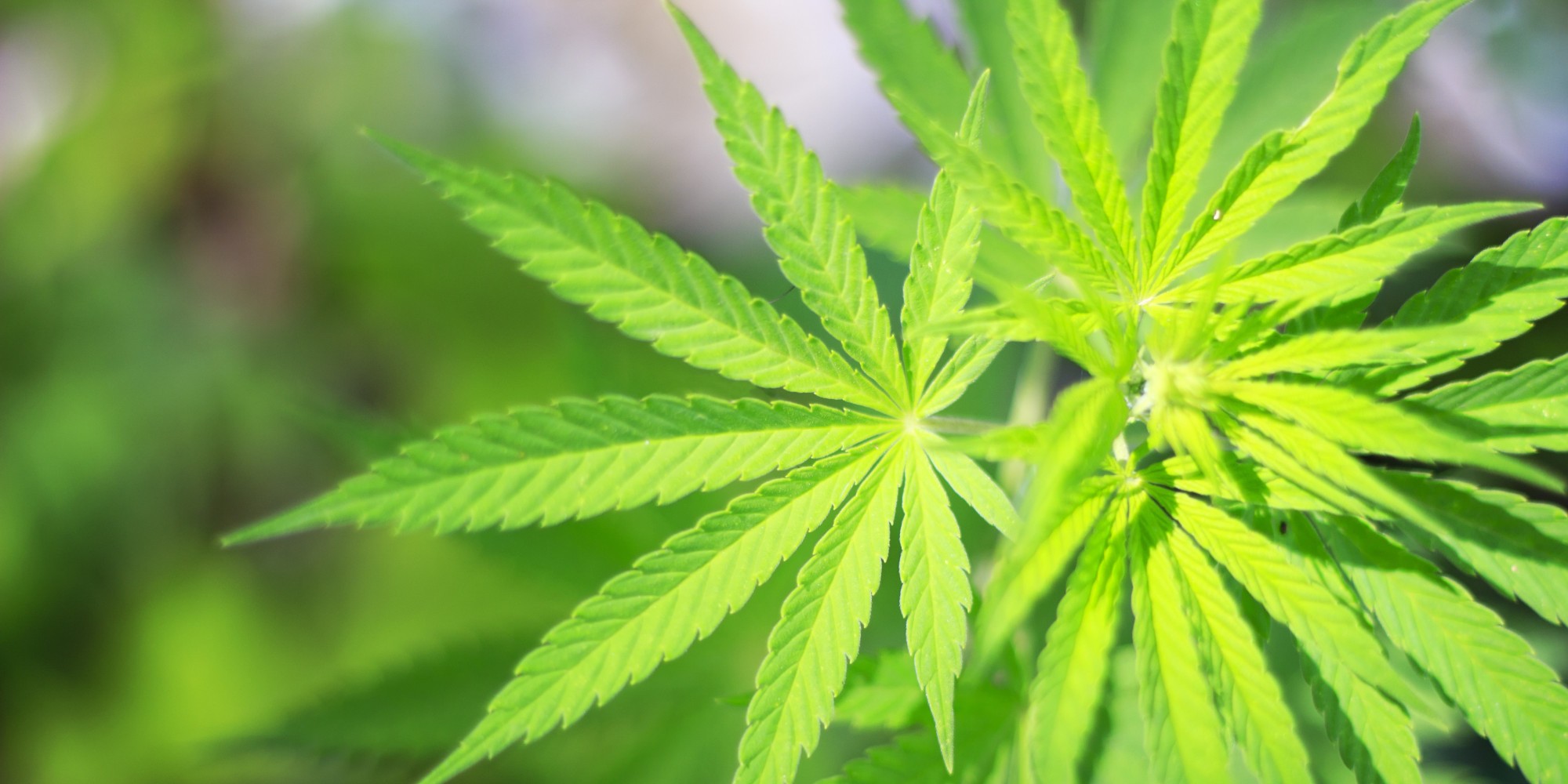 The City of Oakland is swiftly moving to capitalize on California's historic, state-level medical marijuana regulations with a vast expansion of The Town's cannabis industry permits system. The number of permitted dispensaries could double from eight to sixteen, or the cap on dispensary permits could be eliminated entirely.
Oakland also is planning to offer a path to citizenship for its underground medical canna-businesses — a path that would include background checks, and licensing and taxing commercial growers, hash-makers, edibles kitchens, and testing labs.
Hundreds of permits in a dozen classes — from distributor to processor — could become available to entrepreneurs, generating thousands of legal jobs, and tens of millions of dollars in tax revenue annually for the city. Oakland is aiming to become the regional hub for a transparent, fully licensed medical cannabis industry — and then a recreational one, if California voters legalize pot for adult use next year.
[jump]
Last Thursday evening at City Hall, before a room packed with cannabis industry figures, Assistant to the City Administrator Greg Minor presented Oakland's big bold new pot plan to the Oakland Cannabis Regulatory Commission. The commission has no formal power, but it voted overwhelmingly to forward the city staff's plan to the full city council with eleven suggested amendments. Chief among them: The commission recommends eliminating the cap on the number of licensed dispensary permits, rather than raising that cap from eight to sixteen, as staff recommended.
But some of Oakland's existing dispensary operators oppose some of the proposed sweeping changes. Management and employees from the new club Telegraph Health Center asked for more time before the city added more competition.
Andrew DeAngelo, operations director at Harborside Health Center, said existing dispensaries were forming the "Oakland Dispensary Council" and would have further comments in the coming weeks. "It is our hope to be able to develop a consensus," he said.
About a dozen members of the public spoke in favor of lifting the cap. "The laws of supply and demand are a wonderful way to determine how many stores there should be," said cannabis attorney Robert Raich.
"I strongly support lifting arbitrary caps on dispensaries," added Matthew Witemyre, of pre-roll maker Medi-Cone.
Oakland dispensary Magnolia Wellness lobbyist Mickey Martin said, "We welcome competition," but asked for the $60,000 annual dispensary permit fee to be reduced to $30,000.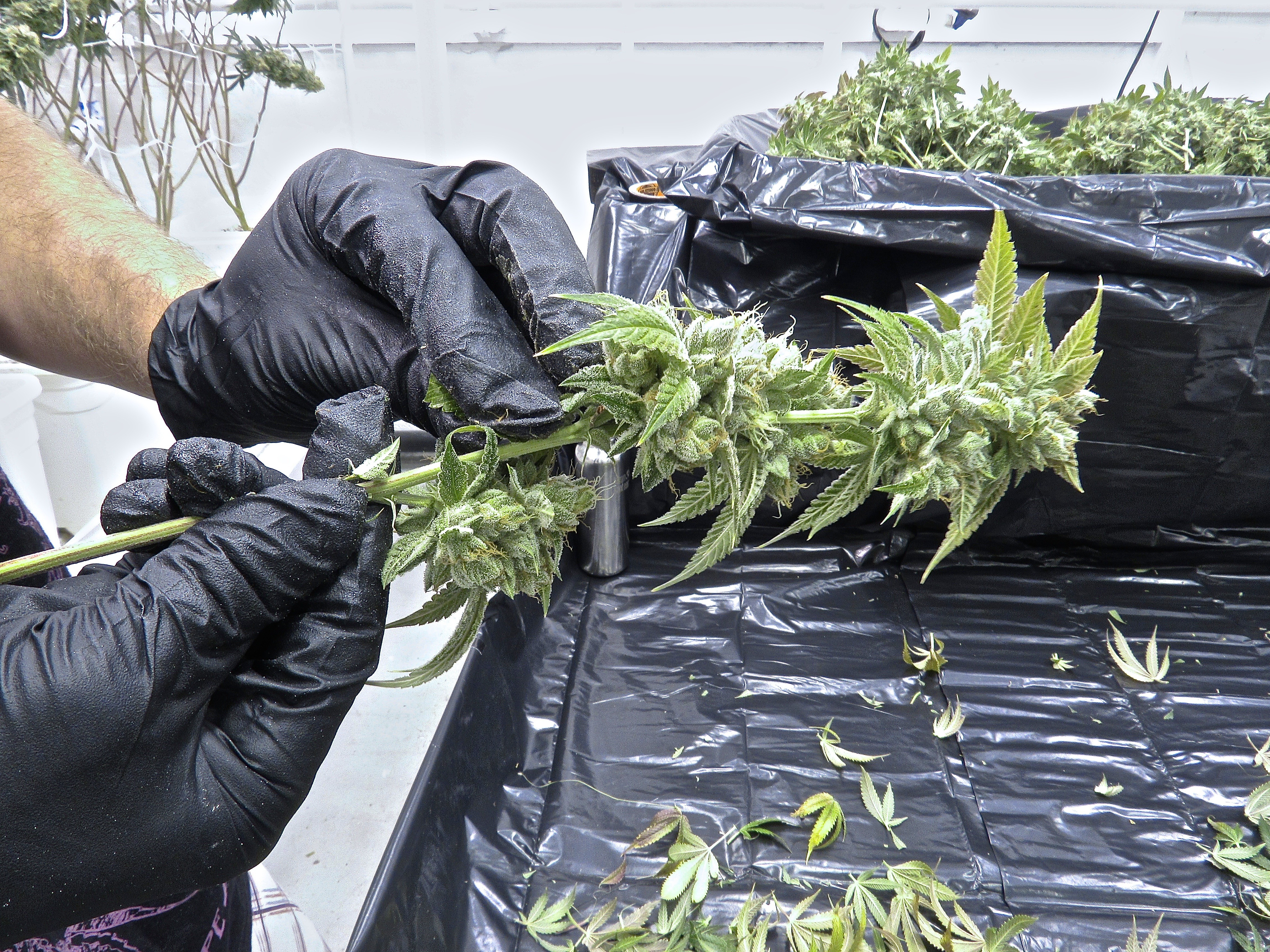 No one protested the rest of the pot plan. To a large degree, the plan represents Oakland coming to grips with the industry it already has. Most permittees would have to find locations in light industrial-zoned areas, and submit detailed proposals for security, waste and pest management, lab testing, and product and workplace safety. "The overall goal is to guide commercial cannabis activities away from residential areas of the [c]ity," city documents state.
Indoor cannabis cultivation was associated with about a dozen fires in Oakland in 2014, the commission found. "Manufacturing in a residential area is a bad idea," said Joe Devries, an assistant to the city administrator and member of the commission. Referring to unregulated butane hash-making, he said, "You have people blowing themselves up. I want them to do that in an industrial area."
The plan would also encourage growers to lower their carbon footprints. And Oakland's nonprofit mandate would also be deleted to match the profit-taking provisions allowed in the new state regulations. Preference would go to existing unlicensed operators who are paying the city's business tax. All commercial farms, warehouses, labs, hash-makers, kitchens and transporters without a permit would be illegal after the new rules took effect. Nothing would happen to unlicensed operators in the short-term, but eventually, Devries said: "I guarantee there will be more enforcement."
The plan also showcases Oakland pivoting to the new state regulations — the first of hundreds of cities to capitalize on clarity from Sacramento. Minor said staffers finished drafting Oakland's proposed plan "ten minutes after the governor signed the new state laws." Oakland also plans to use the twelve-class licensing structure of the state.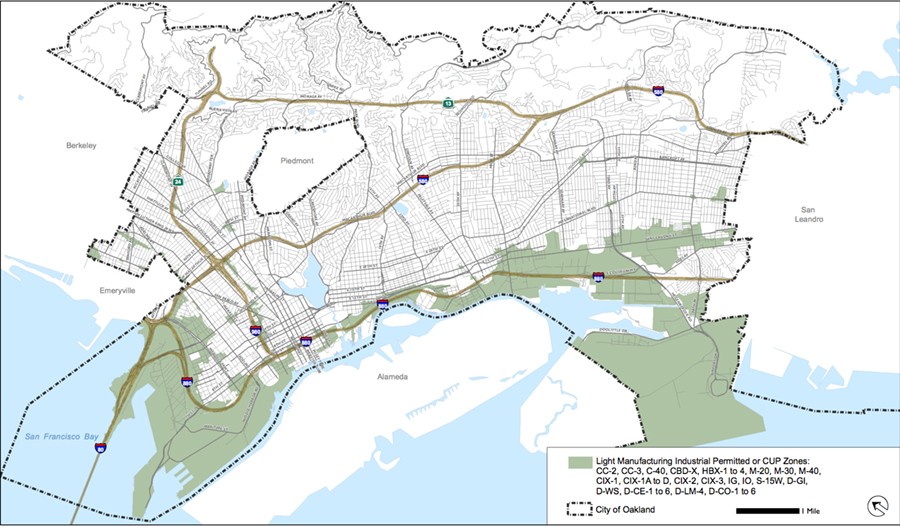 Minor called the state regulations "extremely significant, in that it should allow Oakland to regulate medical cannabis activities without federal intervention, which crippled prior endeavors by the City of Oakland to license cultivation facilities."
State medical cannabis regulations are encouraging municipalities — such as San Jose, Long Beach, Berkeley, Desert Hot Springs, and San Francisco — to race to permit the largest pot farms they can. The state will cap mega-farm permits, and by law, priority will go to pre-existing, locally licensed farms. (All permittees must be dually licensed at the state and local level.) Oakland's plan also provides a framework for regulating adult-use legalization — if voters pass it in 2016.
Oakland was one of the first cities in the world to hand out permits for medical cannabis dispensaries, starting with four in 2004 and going to eight in 2011. Oakland saw a 28 percent increase in cannabis sales taxes when it went from four to eight dispensaries.
There are an estimated 21 unlicensed delivery collectives serving Oakland. The commission recommended splitting up dispensary licenses into categories for brick-and-mortar shops and delivery-only services. The full Oakland City Council may take up the issue in November or December, with implementation as early as January.