The Bay Area continues to lead the way in medical marijuana, this time at UCSF, where researchers are giving a compound derived from pot to kids with chronic, incurable seizure disorders.
In January, UCSF researchers began administering the marijuana-derived drug Epidiolex to seriously sick kids, some of whom were suffering ninety seizures per day. Such uncontrollable seizures often lead to brain damage and death.
[jump]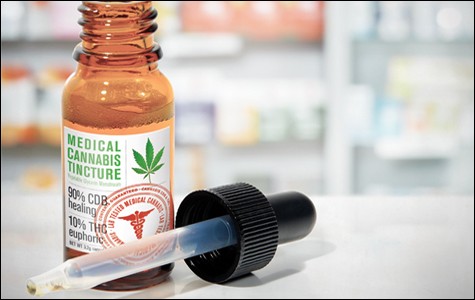 East Bay Express
Extracts of cannabis treat deadly seizure disorders in some kids.
Epidiolex is an extract of pot made by GW Pharmaceuticals and is composed of cannabidiol – a useful molecule in pot that can eliminate seizures.
In April 2013, UCSF researchers conducted a pilot study, reports Chris Roberts for San Francisco Examiner.
"Results were positive enough to prompt the current study, led by Dr. Maria Roberta Cilio and Dr. Joseph Sullivan of the hospital's Pediatric Epilepsy Center."
Up to 150 kids may be enrolled in the study, which is based out of UCSF and a New York University Hospital.
All across the country, parents are moving kids with intractable seizures to states like Colorado and California to access marijuana.
The federal government, of course, considers marijuana more dangerous and addictive than heroin, and denies it has any medical use. California law enforcement toe the feds' line, and are making it difficult for parents of epileptic kids to safely access the ancient remedy.