Choosing children's books for the holidays should bring pleasure to both the giver and the recipient. Here are some selections — from picture books to middle-grade adventures to young-adult titles — that may garner some smiles, stimulate discussions of tricky topics, or simply emphasize the enjoyment of reading.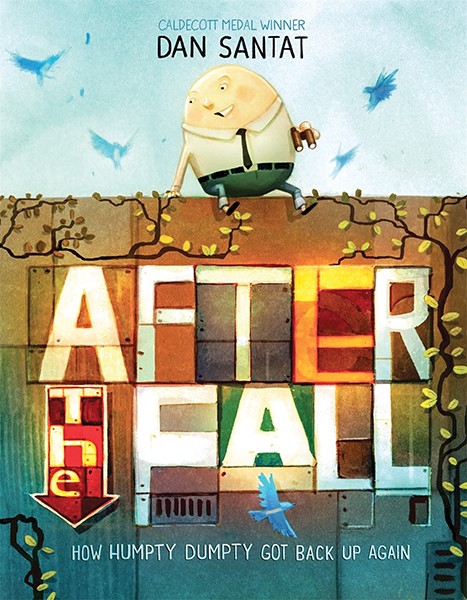 After the Fall: How Humpty Got Up Again
By Dan Santat
ages 4 to 8
Bad stuff happens, and sometimes anthropomorphic ova get hurt. But in the aftermath of the events of the nursery rhyme, Humpty chooses to pick himself up and, despite his fear of heights, renew his favorite pastime, birdwatching from atop a high wall. Southern California-based Caldecott Medal winner Dan Santat is the author of The Adventures of Beekle, and here he presents a gorgeous, heart-felt tale of perseverance and finding the strength to overcome trauma. Kids will be rooting for Humpty as he prepares to soar again.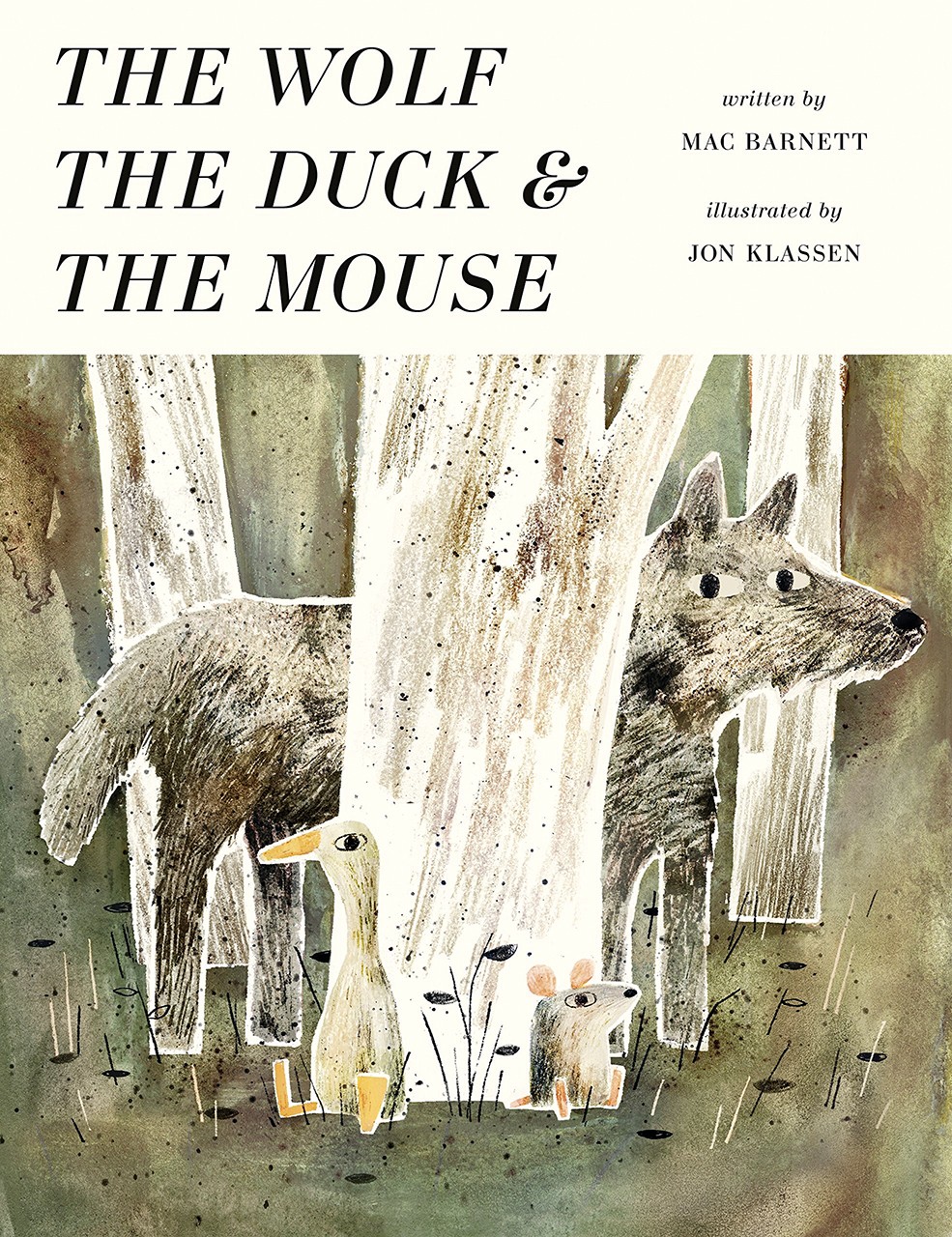 The Wolf, the Duck & the Mouse
By Mac Barnett, illustrated by Jon Klassen
ages 4 to 8
You would think that being swallowed alive by a predator would be unpleasant, but Duck and Mouse like the comfortable setup just fine. When a hunter comes along to threaten them all, the animals must cooperate to survive. Mordantly clever, this is a book your little ones will ask for again and again.
Robots & Repeats: Secret Coders Book 4
By Gene Luen Yang, illustrated by Mike Holmes
ages 8 to 12
If you haven't invested time yet in reading the first three volumes in this graphic novel series, now's the time to log on and get with the program. Holmes and San Jose-based Yang prove to be the perfect pair to concoct a comic that touts the fun and value of learning to program. The multiracial cast must solve problems of logic in order the outwit the villains, and middle-school readers will be eager to play along.
By Dave Eggers, illustrated by Shawn Harris
ages 6 to 9
We've all seen countless images of the Statue of Liberty, but how many of us have noticed that the woman with the crown and torch isn't planted in one place? Rather, she's striding ahead, her right foot in motion. Local jack-of-all-writing-trades Dave Eggers paid attention during a ferry ride with his family and was moved to re-think his understanding of the statue. He writes in a letter to readers, "The symbol of America is a symbol of welcome. It's a woman in a robe walking out to sea, to light the way for those coming to our shores." With lively illustrations by Shawn Harris, Her Right Foot is a beacon of empathy in dark times.
By Katherine Applegate
ages 8 to 12
Narrated by an aged oak tree named Red, Wishtree recounts what happens after a Muslim family moves to town and someone carves the word "Leave" in its bark. Hate crimes are a difficult topic, but Katherine Applegate's novel addresses the subject with sensitivity, humor, and reassurance.
By Lisa Bunker
ages 10 and up
Issues of sex, gender, and identity underlie the action in this science fiction coming-of-age story. Thirteen-year-old Felix was "melded" at birth with a fourth-dimensional being, and now it's time to separate him from Zyx. Trouble is, the procedure could kill them both. Filled with characters all along the LGBTQ spectrum, Felix Yz is a heart-warming tale of acceptance and connection.
By MT Anderson
ages 14 and up
The aliens finally arrived and destroyed civilization, not with death rays but with unemployment and economic inequality. The vuvv, as the extraterrestrials are known, possess near-miraculous advances in health technology, but most people can't afford them — nor groceries and potable water. The vuvv are fascinated by mid-20th-century pop culture, though, and teen artist Adam Costello has found a way to earn money by pretending to be swoony in love with his detested female neighbor. As funny and as heady as the work of Kurt Vonnegut in his prime, Landscape with Invisible Hand will appeal both to adults who lived through the Great Recession and to teens dealing with the surrealities of the Age of Trump.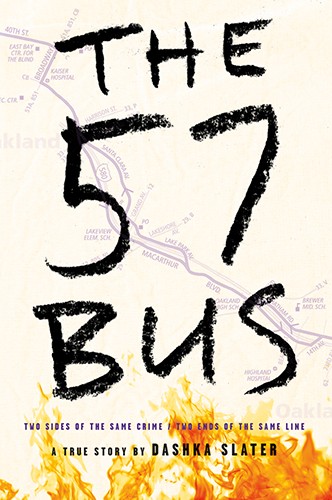 The 57 Bus: A True Story About Two Teenagers and the Crime That Changed Their Lives
By Dashka Slater
ages 14 and up
When white, agender, private school student Sasha boarded the 57 bus in Berkeley one day in 2013, they never suspected that they would wake up from a nap with their skirt on fire. With the thoughtless flick of a lighter, Richard, a Black youth from East Oakland, instigated an incident with far-ranging consequences for both teens and their families. Sasha was burned badly and Richard was arrested, charged as an adult for a hate crime. Journalist Dashka Slater stuck with the story beyond its sensational beginning and used her reportorial skills to tease meaning out of the aftermath of a horrific act. Dealing sensitively with issues of race, gender, sex, and class, The 57 Bus is a prime example of excellent young-adult nonfiction with a strong appeal to adults.