Calling all Billy Shakespeares! The City of Emeryville seeks your best villanelle, sonnet, haiku, free verse, or any other kind of poetry you deign to write (as long as it doesn't exceed fifteen lines) for its new contest, Poems on the Emery Go-Round. 
The Poet Laureate program of Emeryville (which is a thing that exists!) and the Emeryville Transit Management Authority (ETMA) are looking for poems that "surprise, delight, and inspire" on any topic or theme, and anyone who lives within the nine counties of the Bay Area (Alameda, Contra Costa, Marin, Napa, San Francisco, San Mateo, Santa Clara, Solano, and Sonoma) is eligible to enter. 
[jump]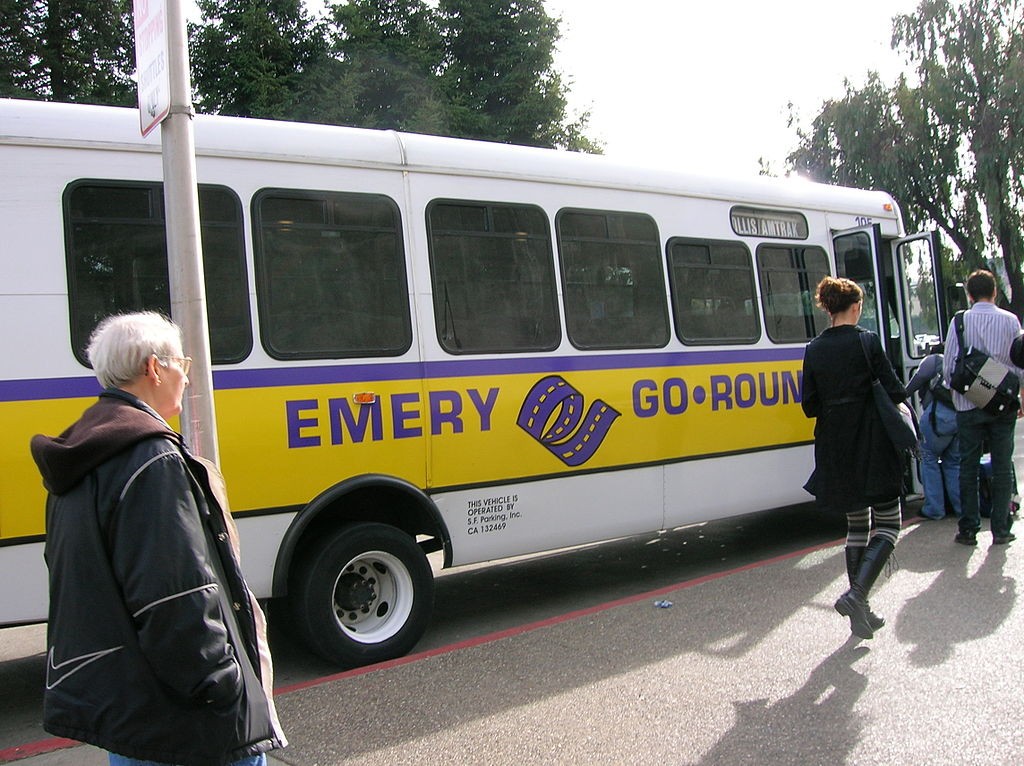 Winning poems will appear on the side of the Emery Go-Round starting in October so that they may delight cranky work commuters and passersby on their way to IKEA. If that's not enough fame for you, the winners' work will also appear on Emeryville's Poet Laureate page.
Contest details can be found on the 
Poet Laureate website
, and the deadline is August 1, so get rhyming, folks. After all, poetry makes the world go round.
Here's a haiku to get you started, based on a fairly typical BART ride experience.
To your right, you will
notice human excrement …
That concludes our tour. 
Follow 
@annapulley
 on Twitter. She'll tweet you right.