3:45 p.m.
: More on the as-yet-undecided District 2 City Council race in Berkeley:
The race to represent West Berkeley is between incumbent Darryl Moore, and challengers Cheryl Davila and Nanci Armstrong-Temple (who, interestingly, was arrested recently at a homelessness protest).
Anyway, Moore received the most votes, 1,551. But this was only 40.13 percent of the total votes cast. So, since he did not get a majority, the race went to instant runoff.
Davila was second with 1,198.
Armstrong was third with 1,116 votes.
But, reminder, Berkeley has ranked-choice voting. So she was eliminated from an instant runoff, and her second-place votes were divvied between Moore and Davila.
And, after Moore obtained 245 and Davila 640, the race switched. It now stands at:
Davila: 1,838.
Moore: 1,796.
That's right: Davila is up by just 42 votes, as of early this morning.
And while 100 percent of precincts have reported, there are likely tens of thousands of ballots still remaining to be counted in Alameda County. Which means that D2 Berkeley is likely still close to call.
(This is where the
Express
apologizes for earlier suggesting that Davila will win the race; hey, I'm new to this RCV thing.) (
Nick Miller
)
Nov. 9, 3:32 p.m.:
The Bay Area passes three of the nation's four new soda taxes yesterday. Learn more
here
.
Wednesday, Nov. 9, 12:11 p.m.:
Despite an expensive opposition campaign, a tax increase on landlords in Berkeley easily passed with 74 percent of the vote. Funds raised by the tax will help pay for affordable housing projects. A similar tax also passed in East Palo Alto.
More on the story here.

8:31 a.m.
: It was referenced on CNN, on live cable news, so its probably worth noting that Trump's victory sparked a protest in downtown Oakland last night.
Police estimate that some 250 individuals marched east on Broadway toward City Hall around midnight, leaving a path of vandalism in their wake. As of this morning, one arrest was made.
[embed-1]There was a fire in the middle of Broadway at 12th Street.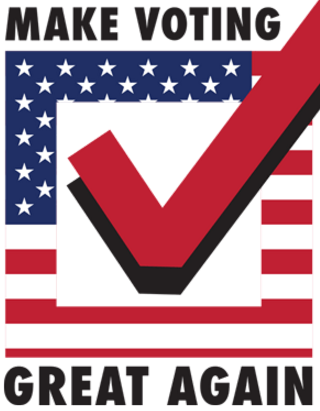 At one point, a protester attempted to knock my phone out of my hand (to their defense, I should've known better than to film Anti-Terro folk).
This same masked protester approached and yelled in my face. Then, they ripped the "I Voted" sticker off my sweater. "What did your vote accomplish?!" they asked.
I can't say much. But see below for some of the East Bay election results, and decide for yourself what it accomplished. (
Nick Miller
)
[embed-2]
Wednesday, Nov. 9, 7:45 a.m.
: Need an island getaway? Here we go … to the City of Alameda:
Alameda City Council:
Malia Vela and Marilyn Ashcraft won with 24 percent and 22 percent, respectively. Tony Daysog just missed out at re-election with 20 percent of the vote.
Rent control in Alameda
: This was a big loss for renter-protection advocates. Their initiative, Measure M1, basically got clobbered, with 66 percent voting no. The California Apartment Association's IE committee sunk somewhere near $200,000 in ads to defeat M1, and activists say the CAA's campaign was fueled by lies and misinformation.
Meanwhile, Measure L1 — essentially the city's existing rent-control ordinance, which city council put on the ballot after grassroots activists secured M1 — passed with 55 percent of the vote. Activists criticize L1 because it doesn't put a cap on rents, or prohibit no-cause evictions.
Wednesday, Nov. 9, 7:40 a.m
: Alameda County's Measure A1 needed two-thirds to pass, and north of 72% voted in favor of the $600 million-plus affordable-housing bond.
This could be big deal when it comes to helping those most in need acquire a home they can afford. It will spend nearly half-a-billion dollars on affordable rental-housing development. And it will also fund down-payment and home-loan programs.
Wednesday, Nov. 9, 7:31 a.m.
: The progressive candidate took the mayorship of Berkeley.
Jesse Arreguin (51.94%) won a healthy victory over moderate-liberal rival Laurie Capitelli (37.18%).
A wild contrast to the rest of the country, this is a clear move to the progressive left by Berkeley voters.
There also was an interesting rank-choice-voting battle between incumbent District 2 Council member Darryl Moore and challenger Cheryl Davila. After RCV, Davila is leading Moore with 50.58 percent of the vote.
In other city council races: Ben Bartlett defeated three other candidates with 56% of the vote, Sophie Hahn won soundly with 61%, and same for Susan Wengraf.
UPDATE, 12:34:
Alamedans rejected rent control. About 66 percent of voters voted no. The campaign in Alameda coincided with a push for rent control in Richmond, San Mateo, Burlingame, and Mountain View.
Voters also rejected rent control in Burlingame and San Mateo.
In Mountain View, voters approved a new rent control law.
Richmond voters also approved of a new rent control law by a 64-36 margin.
UPDATE, 12:21:
There don't appear to be any surprises in Oakland's city council and school board races. Incumbents are on track to win in all.
For Oakland's At-Large council seat, Kaplan dominated against a field of four running against her, drawing 53 percent of the vote.
Dan Kalb prevailed over Kevin Corbett with 80 percent of the vote to remain District One's councilmember.
Lynette Gibson McElhaney fended off Noni Session, winning 58 percent of the vote.
Gallo keeps his District Five seat by beating Viola Gonzales with 57 percent of the vote.
And Larry Reid also has 57 percent of the votes, keeping his District Seven seat.
Jody London, Jumoke Hinton Hodge, Rosei Torres, and James Harris all won re-election to the Oakland school board. The only surprise here is that big spending by Great Oakland Public Schools in an effort to unseat Torres failed.
Vote totals will change as more precincts report. We'll have updated totals in the morning.
Update, 11:54 p.m.:
Oakland now has a police commission.
With 60 percent of precincts reporting, Measure LL has garnered 82 percent of the vote. The commission will have powers to investigate police misconduct, impose discipline on cops, and hire and fire the chief of police, among other things.
In related news, Oakland Councilmembers Dan Kalb and Noel Gallo have won reelection. Kalb and Gallo were co-authors of Measure LL.


UPDATE, 11:45 p.m.:
 Donald Trump, a businessman who ran a campaign of xenophobia, Islamophobia, and who bragged of sexually assaulting women, is president.


UPDATE, 11:04:
Nancy Skinner is leading Sandre Swanson by a 60/40 margin and is on a path to take the state Senate's 9th District seat. About one quarter of precincts have reported.


UPDATE, 9:36 p.m.:
A quarter of precincts have reported, and so far, Oakland Unified School District board member Roseann Torres appears to be headed for re-election with about 39 percent of the vote.
The pro-charter schools organization Great Oakland Public Schools spent upwards of $79,000 in an attempt to unseat Torres, according to records filed earlier today. Torres, who didn't benefit from independent expenditures by any organization like GO Public Schools, reported spending $28,000 on her campaign.
Mike Hutchinson is running third with 16 percent of the vote, followed by Mike Hassid with 11 percent.


UPDATE, 9:23 p.m.:
Oakland's incumbent At-Large Councilmember Rebecca Kaplan has a big early lead. Only 17 percent of precincts have reported, but Kaplan is leading her four challengers with 54 percent of the total vote. In second place is Peggy Moore with 19 percent, followed by Bruce Quan with 17 percent, Matt Hummel with 6 percent and Nancy Sidebotham with 0.3 percent.


UPDATE, 9:15 p.m.:
Early ballot counts are in, and in Oakland the police commission looks like it's going to be approved (Measure LL).
Oakland voters are also voting heavily in favor of strengthening rent control and eviction protection laws (Measure JJ).
And Oakland voters also look set to approve a soda tax (Measure HH).
Mayor Libby Schaaf's infrastructure bond (Measure KK) is also headed toward approval.
And, voters are turning out in favor of a measure that housing developers said was key to making affordable projects pencil out (Measure II). In fact, the early vote counts indicate that all of the city's ballot measures might pass.
All this could flip as only about 17 percent of ballot have been counted. But all the measures are being approved so far by substantial margins.


UPDATE, 3:09 p.m.:
Here's a quick link to all sources for state and local election returns:
1.
For statewide ballot measures and races
.
2.
For Alameda County, plus cities of Oakland, Berkeley, etc
.
3.
Contra Costa County and the city of Richmond, etc.
4.
SF
. (If you're curious.)
UPDATE, 12:15 p.m.
: Not a ton to report until the polls shut … so let's take a peek at the dough that drives democracy:
As of this morning here in the East Bay, special interests will likely end up spending well over $16 million on Measure HH, the Oakland "soda tax" initiative. Former-NYC Mayor Michael Bloomberg dumped a fortune into that race — and also the Oakland school board contests (see below). By far the most spent on an East Bay race.
Also in the Town, City Council candidates Peggy Moore and Rebecca Kaplan together threw more than $200,000 at their at-large race. Moore's campaign is showing some five-digit debt going into Election Day, and it's unclear whether her campaign coffers will make a dent into the Kaplan brand.
As mentioned above, some serious money went into the Oakland school board races this year, more than a quarter-million dollars spent on five candidates alone, with independent-expenditure money directed by GO Public Schools. (
Read Darwin BondGraham's recent news investigation into this
.)
In Berkeley, front-running mayoral candidates both spent over $100,000 on their campaigns: Laurie Capitelli with $110,000 plus from his own coffers, and $16,000 from the Berkeley Police Association PAC; and Jesse Arreguin with $78,000 raised and $22,000 from a PAC backing him and other progressive candidates.
In the city of Alameda, the California Apartment Association's IE has spent $170,000 as of deadline in hopes of trouncing renter protections. And nearly as much in the City of Richmond, where a CAA committee dumped $86,000 to impede Measure L.
And statewide, "Big Pharma" reported spending north of $109 million to defeat Proposition 61. "Big Tobacco" tried to smoke out Prop. 56 with $66 million in expenditures — and a total of $90 million was spent on that measure overall. Some $60 million went into Prop. 51. And it took more than $18 million to try to legalize pot and green-light Prop. 64.
All this is just a reminder that, sadly, Election Day is a pay to play game. Good luck, America. (
Nick Miller
)
Nov. 8, 11:33 AM
: It's all happening …
And, when polls close in the East Bay at 8 p.m., we'll be updating local races and measures right here on this blog.
Follow the
Express
 team on Twitter for even more news, analysis, and updates:
Official Express Twitter account:
@EastBayExpress
Editor-in Chief Nick Miller:
@NickMiller510
Staff Writer Darwin BondGraham:
@DarwinBondGraha


Miller will also be live on
KALW Local Public Radio 91.7FM in San Francisco from 9 to 11 p.m.
, as the East Bay election analyst, so tune in!
And look out for more Election Day post-mortems on our website this Wednesday.
Correction: we mistakenly reported that the rent control measure M1 passed in Alameda by 66 percent in favor. In fact, 66 percent voted against the measure.