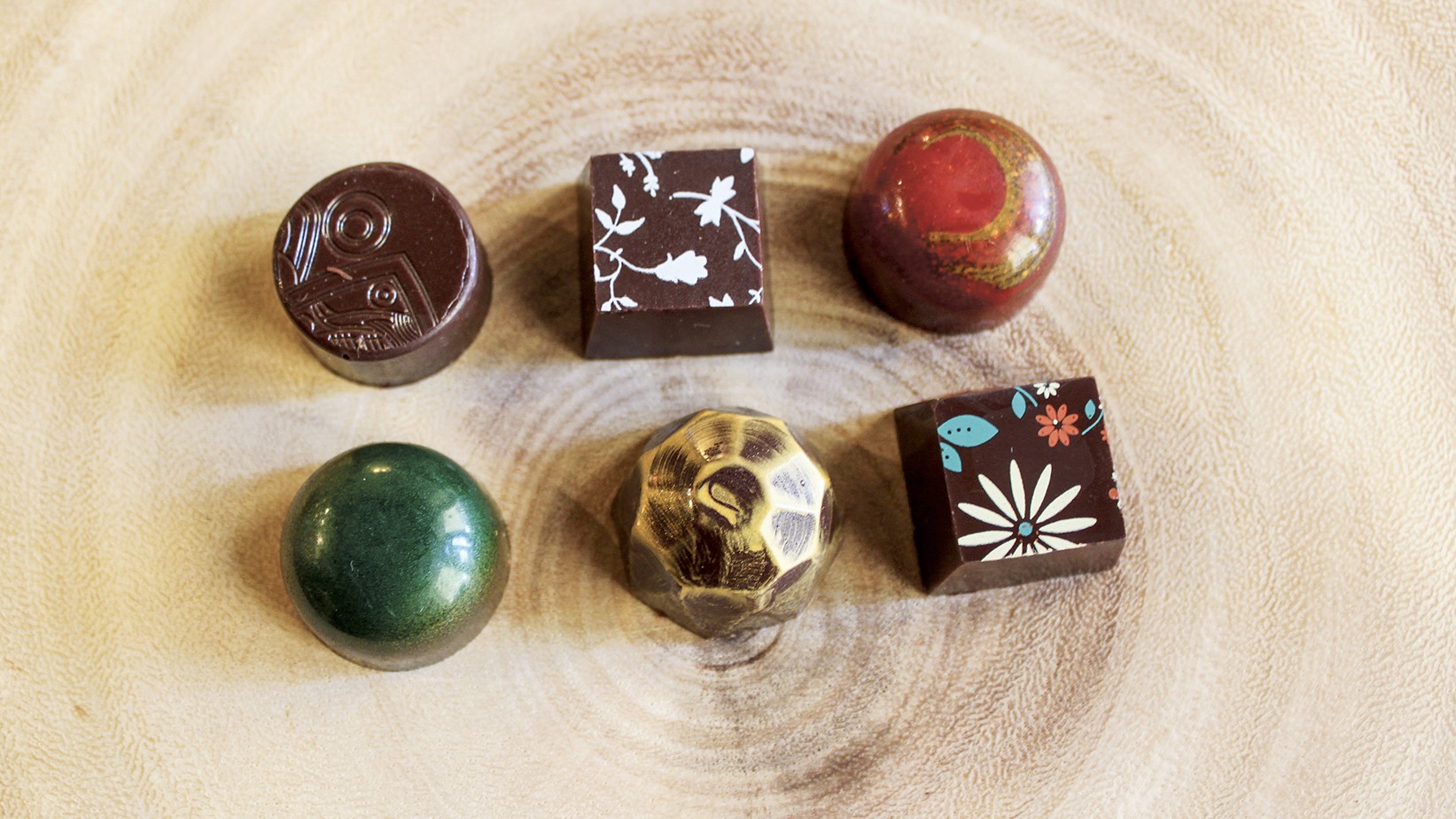 Sometimes, the most thoughtful gift is an edible gift. Whether it's Xi'an-style chili sauce, an Indian-inspired cookbook, or cheese-making classes, the East Bay's food scene has something to offer nearly everyone on your list this holiday season.

Season by Nik Sharma $35
Season, the new cookbook by Oakland-based food blogger and San Francisco Chronicle columnist Nik Sharma, was one of the most anticipated cookbooks of the year when it came out this fall. Sharma is an immigrant from Mumbai who came to the United States to study molecular genetics but began cooking and blogging in his free time. Many of his beautifully photographed recipes are only loosely inspired by Indian cuisine. The curry leaf popcorn chicken is inspired by his husband, a fried chicken aficionado who grew up in Southern India. The chocolate chip hazelnut cookies are inspired by Sharma's love for Nutella, which he discovered when he moved to the United States. The recipe uses hazelnut flour, jaggery, and ginger to provide an Indian twist on the typical Tollhouse cookie. Bonus points: They just happen to be gluten-free, and only require one bowl to make.  
Available at various East Bay bookstores or at ChronicleBooks.com
Smokin' Woods BBQ Sauce $20.97
Owner James Woodard opened Smokin' Woods BBQ in 2013, and it has quickly become one of the East Bay's hottest spots for barbecue. While it might be a little difficult to give a gift of all-natural cherry, pecan, and almond wood smoke, you can easily give a gift of Woodard's homemade barbecue sauce, which comes in two varieties: original and sweet heat. For $20.97, you get three bottles in whatever mix-and-match combination you choose. Note: You'll find Smokin' Woods in pop-up form only on Sundays and Mondays at 2nd Half Bar & Lounge in Temescal.
4307 Telegraph Ave., Oakland, 510-423-8634, SmokinWoodsBBQ.com
Homemade Chili Sauce from Wild Ginger $10
Wild Ginger in Alameda serves Xi'an-style street food, and it's heaven for spice lovers. From the numbingly spicy red malatang broth to the hand-ripped biangbiang noodles in spicy oil, it's an addictive type of spice that's hard to find elsewhere. But no matter how spicy the dish, it's hard not to add a little extra hot sauce, which has a pleasantly smoky, garlicky flavor. And now your out-of-town relatives can take a jar of Wild Ginger's housemade chili sauce home with them.
1239 Park St., Alameda, 510-263-8128
Tea from Blue Willow Tea $3 and up
Since 2012, Blue Willow Tea owner Ali Roth has been selling single-origin teas grown sustainably under humane labor practices. She even travels to the tea farms herself to see how the teas are grown and develops relationships with the farmers. One of Blue Willow's best-sellers is the black honey oolong tea, grown by a woman and her son on an organic farm in Southern Taiwan. The tea is unique thanks to a bug called the leaf hopper, which sucks the nectar out of the tea's flowers, causing the leaves to ferment while they're still on the plant and creating a natural sweetness reminiscent of honey.
1200 10th St., Berkeley, 510-524-1933, BlueWillowTea.com
Twin Bee Apiaries Honey $11
Andre Kruglikov is a largely self-taught beekeeper. He's been at it for almost nine years, and he has about 20 beehives in his Alameda backyard. The raw honey he sells is a truly local product: The bees stay within a two or three mile radius of his home, and the honey's flavor changes throughout the seasons. While some of his customers swear that local honey helps alleviate their allergies or even heal wounds, Kruglikov simply recommends eating it — on top of plain yogurt, freshly baked pastries, or fresh fruit.
Email [email protected], or purchase at the Hangar One Vodka gift shop, 2505 Monarch St., Alameda, 510-871-4950
Casa de Chocolates Bonbons $15 and up
The bonbons from Casa de Chocolates are almost too pretty to eat — but with such a unique assortment of flavors, you'd be a fool not to. The bonbons are available in six-, 12-, and 24-piece boxes in a variety of Latin American-inspired flavors. The caramel box includes flavors like Brazilian sea salt caramel, goat milk cajeta, chipotle caramel, and maracuyá (passion fruit) caramel, while the Mexican box includes flavors like canela (cinnamon), tamarindo (tamarind), tequila, and mole. Or for the indecisive chocolate lover, go for the assorted box.
2629 Ashby Ave., Berkeley, 510-859-7221, CasadeChocolates.com

The Gift of Cheese from FarmCurious $160
If you have family or friends who seem to blow their entire grocery budget on cheese every week, why not help them learn to make their own cheese? During this jam-packed three-hour class, students will learn to make mozzarella, burrata, and chevre cheese — with plenty of red and white wine tastings from Livermore-based Wente Valley Estates along the way. Students also go home with a mozzarella-making kit.
Classes held at 825 Bancroft Way, Berkeley, 510-877-9955, FarmCurious.com
Roast Your Own Holiday Gifts at Bay Area CoRoasters (CoRo) $450
Okay, so this would mostly be a gift for yourself — but if you've always wanted to learn to roast coffee, here's your chance to do so and then share your newfound roasting expertise with friends and family. On the date of your choice from now through the end of the year, you'll get to work one-on-one with a CoRo roaster and choose from one of two varieties of single-origin green coffee beans. Then, you'll roast the coffee to your liking and package it with your very own label. You'll walk away with 25 12 oz. bags to give away… or keep for yourself.
2322 Fifth St., Berkeley, 510-542-2543, CoRoCoffee.com