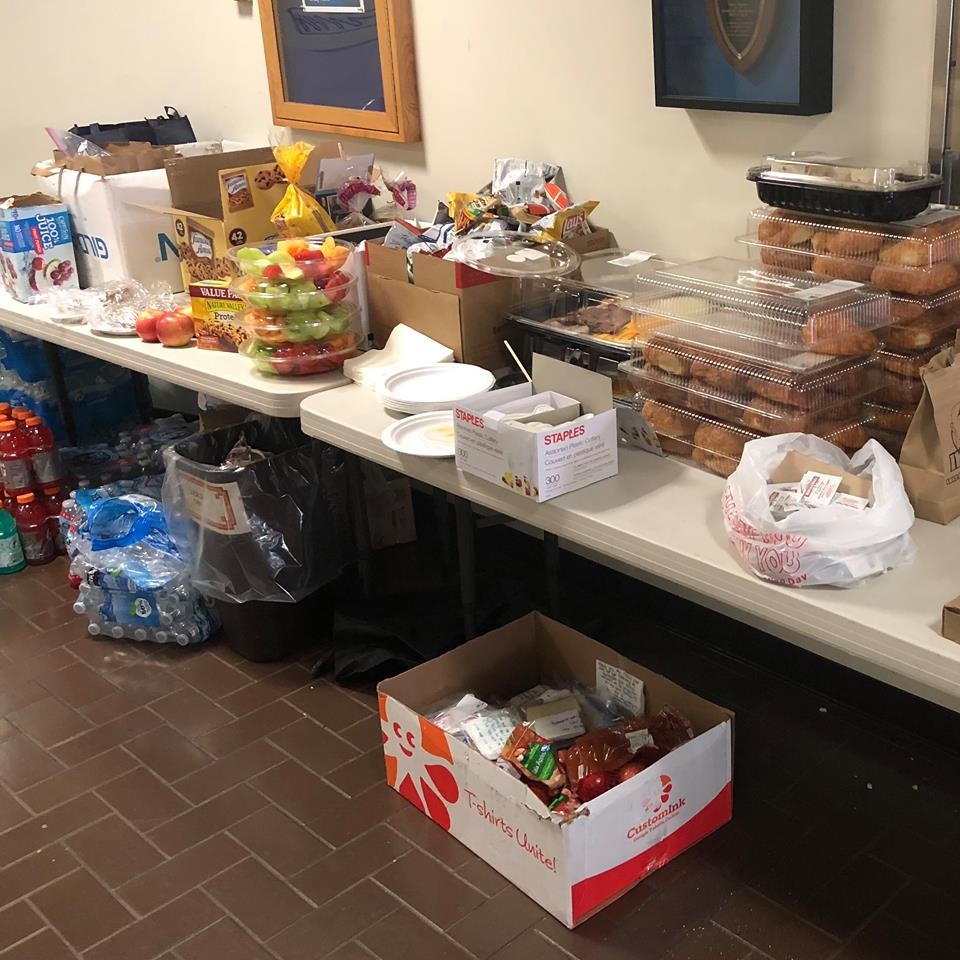 As deadly fires continue to rage across Sonoma and Napa counties, some Bay Area business owners are showing their support by organizing special events or setting up donation centers. Here's a roundup, and we'll add more opportunities as we see them:


Ice cream sando chain CREAM will donate 20 percent of proceeds through Wednesday, Oct. 18 to Napa Valley Community Disaster Relief Fund. Customers will also have the option of make an additional donation at checkout.
CREAM Alameda: 2630 Fifth St., Alameda
CREAM Berkeley: 2399 Telegraph Ave., Berkeley
CREAM Oakland: 346 Grand Ave., Oakland

Agave Oakland will donate 10 percent of all proceeds to fire relief through Sunday, Oct. 22. Chef-owner Octavio Diaz lives in Santa Rosa and has another location of the restaurant in Healdsburg.
2135 Franklin St., Oakland, AgaveUptown.com.

Gather is dedicating its usual Wine Wednesday events for the rest of October to raise money for North Bay Fire Relief Fund. The restaurant will donate 50 percent of all wine sales by the bottle and glass. At lunch, brunch, and dinner every day until Oct. 31, 5 percent of wine on tap sales will also be donated.
2200 Oxford St., Berkeley, GatherRestaurant.com.


The Claremont Club & Spa's Limewood Bar & Restaurant will donate $1 from every Vista Cocktail to fire relief efforts. The cocktail contains vodka, lime, cucumber, and ginger.


41 Tunnel Road, Oakland, LimewoodRestaurant.com.



Cat Town Cafe is working with Oakland Animal Services to make room for displaced cats and looking for foster homes. Cat Town is waiving adoption fees, encouraging folks to put that money toward fire relief instead. The staff at Hopalong and Second Chance Animal Rescue is already in Sonoma gathering animals from shelters and is getting together supplies and foster homes.




And many businesses have set up donation centers, although the North Bay shelters have stated they are well-stocked on many supplies. Check with these businesses to see if they're still actively collecting donations: The Well Cafe (5443 Telegraph Ave., Oakland), Starline Social Club (2236 Martin Luther King Jr. Way, Oakland), 1-2-3-4 Go! Records (420 40th St., Suite 5, Oakland), Bay Grape (376 Grand Ave.), and Drake's Barrel House (1933 Davis St., San Leandro).