Mac Dre ascended the mortal realm of mere dudes who rap well before his untimely death in 2004. And soon after, his legacy grew, morphed, dispersed throughout the East Bay ether, and underwent the strange alchemical transformation that results in rappers becoming icons. His likeness is emblazoned on every worthy wall. Aspirant emcees humbly intone his name. Why did Dre become the recipient of such dear and plentiful tribute?
For one, he didn't snitch. Dre was widely viewed as having been arrested in 1992 as retaliation for releasing "Punk Police," which name-checks the head of a taskforce charged with terrorizing his neighborhood. Dre declined to incriminate any of his peers in the Romper Room crew. Surely, the impeccable flow and incisive point of view exemplified by the song helped Dre clench icon status, too.
And considering the Mac Dre Art Show coming up this Saturday at Charles Place (347 13th St., Oakland) — at which forty artists, including Street Bleach, Ernest Doty, Yung E, and Michael Boyle, who offered the
Express
a glimpse at their work below, will exhibit work that depicts the rapper in some shape or fashion while DJ Dontdoodaat spins Dre's music — maybe he's an icon in part due to that gregarious mug and array of distinctive hairstyles and hats. 
Details on the flyer below and
Facebook
, where you can find the full line-up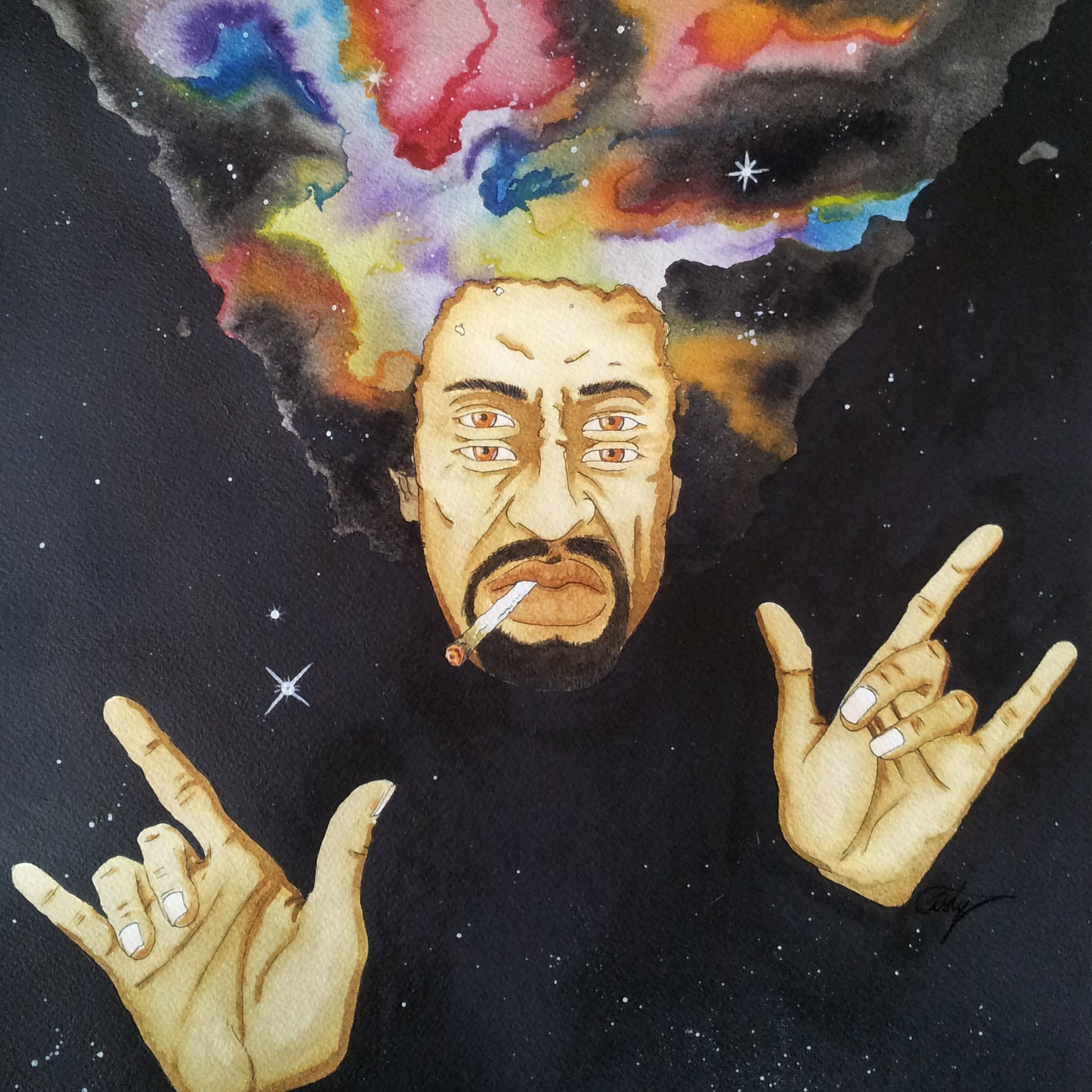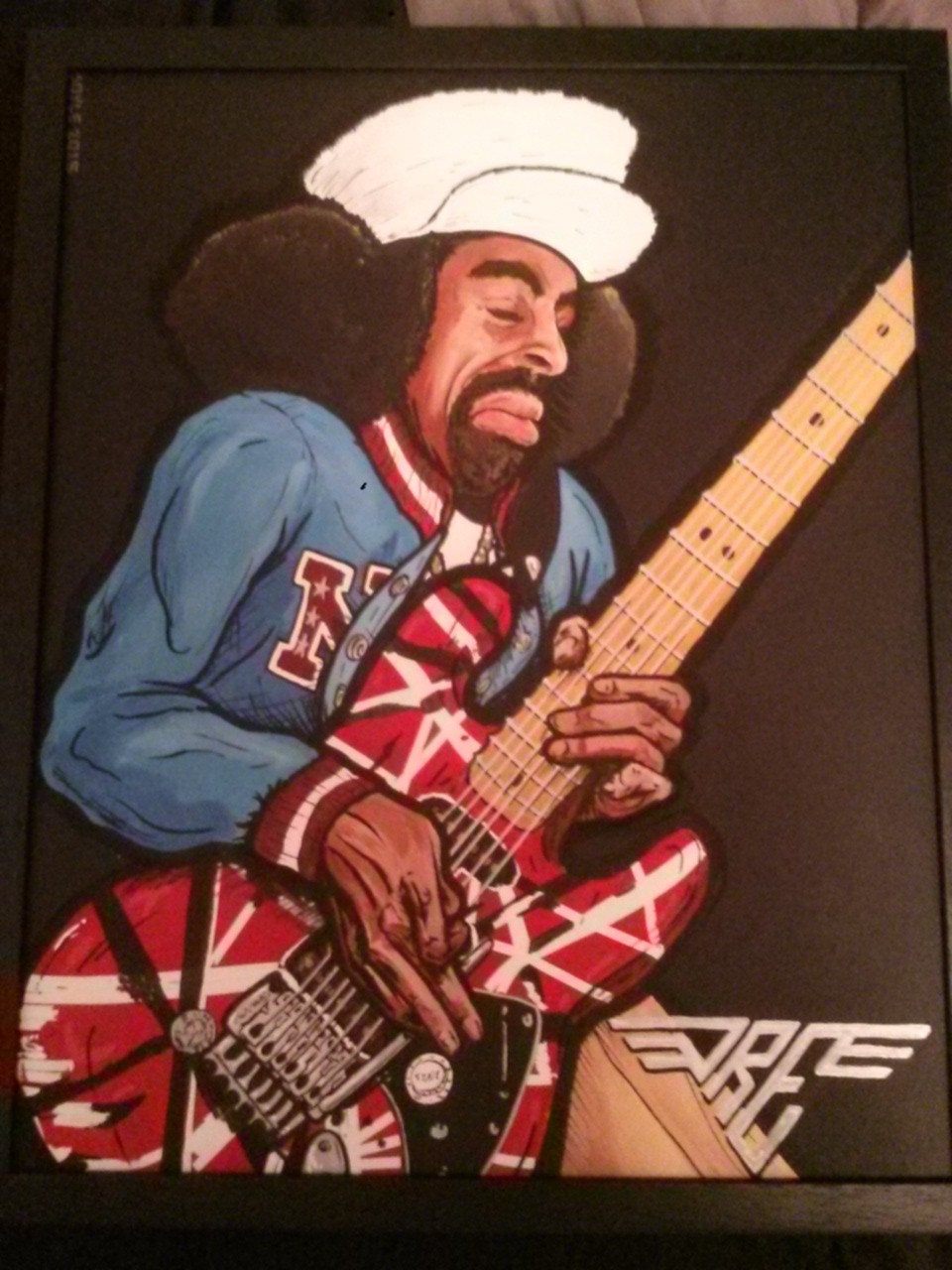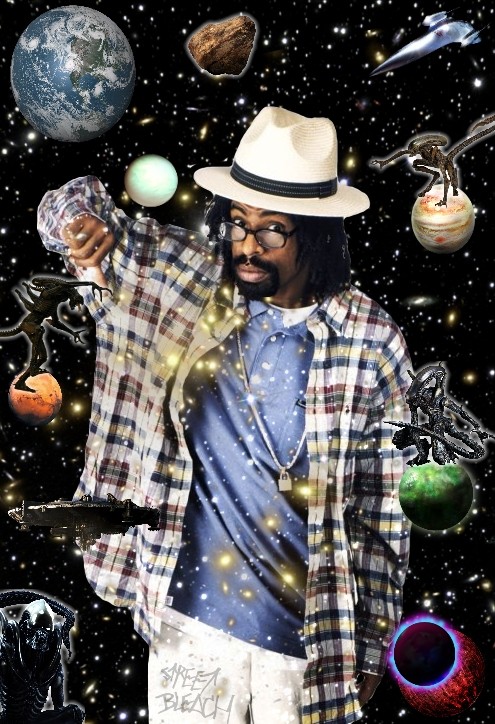 [image-10]