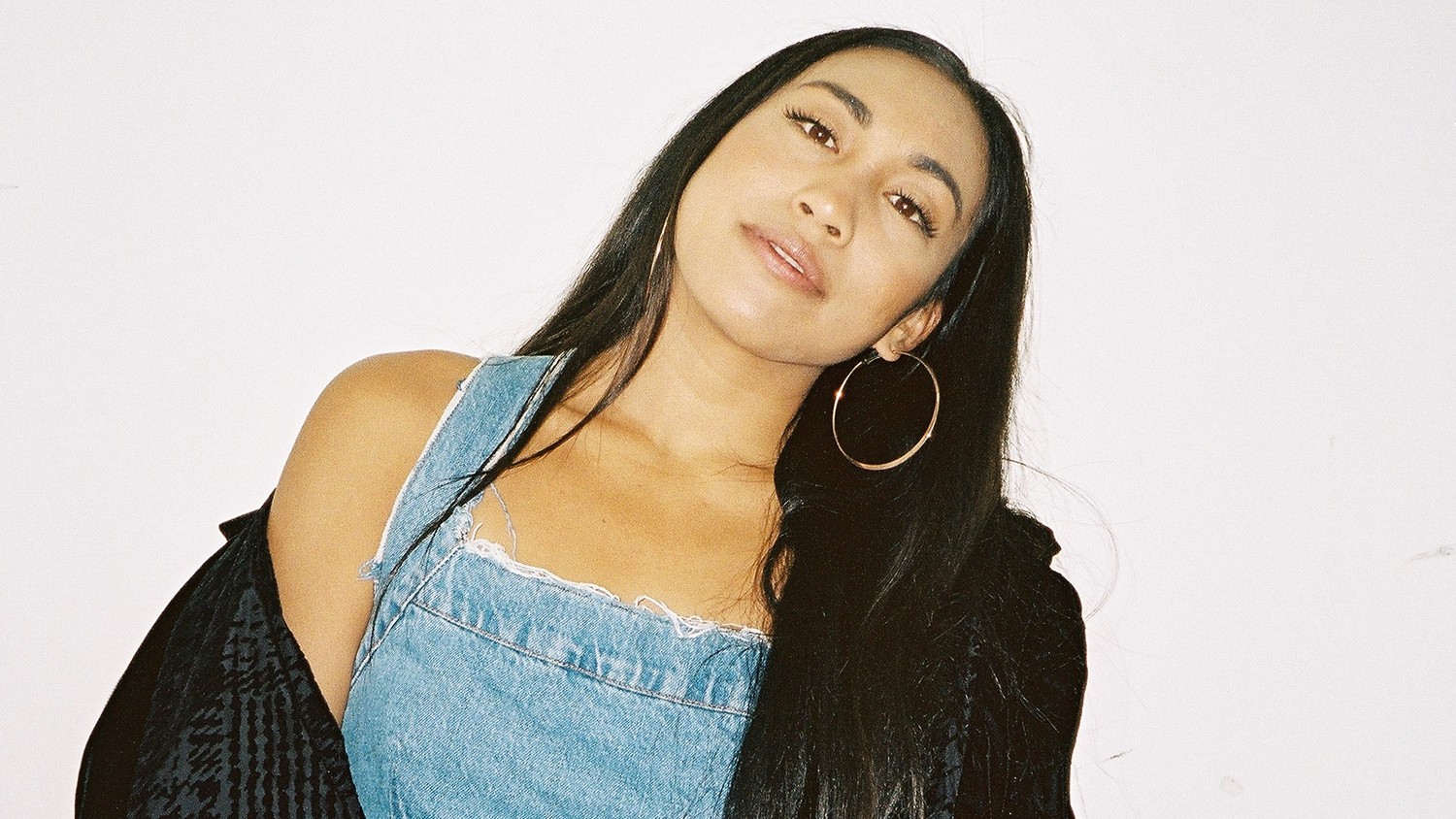 You probably know her as Kehlani's tour DJ. But Micah Mahinay, who DJs under the name Noodles, knows she's more than just a backdrop to Oakland's Grammy-nominated R&B sweetheart.
"Keh literally cancels shows if I'm not up on stage with her," said Mahinay. "We're like Chase B and Travis Scott — we're like, inseparable."
But even the most dynamic of duos are often forced to spend some time apart. While Kehlani hasn't announced any more shows for the rest of year, presumably in part due to her recent pregnancy announcement, Mahinay is about to embark on her first headlining tour.
It's called the Sayonara tour — but don't worry, this isn't a farewell tour for Noodles.
"I called it the Sayonara tour because I was going through some personal issues and I just didn't really want to look back at those anymore," she explained. "This tour means so much to me." The tour's promotional visuals feature water imagery, which Mahinay says is due to the weightless, cleansing quality of water, comparing it to taking a bath after a bad day.
The tour hit a bump in the road, though, when supporting act Jess Connelly, an Aussie-Filipina R&B singer, couldn't get her visa cleared from the Philippines in time. Mahinay's team had to cancel the October dates, which she says will soon be rescheduled. Now, the tour kicks off at the New Parish Thursday, Nov. 1 in Oakland.
Starting in Oakland is fitting, since Mahinay is a Bay Area native, having grown up in Hayward and Union City. Her roots are clear in everything from her effortlessly cool streetwear style to the way she talks to the type of music she spins — nostalgic R&B classics mixed with modern rap. She initially learned how to turn tables from her father who DJ'd at East Bay nightclubs in the '80s. She's since moved to Los Angeles but describes the weather there as "so fucking disrespectfully hot."
Mahinay came up as a DJ playing parties in San Francisco, where her now-manager David Ali was the only one who would book her as a 19-year-old. "Back then, the scene was really, really fucking fun. I mean, it's still there, but nowadays kids kind of go to the clubs and just pop bottles — they're not really there for the music, you know?" she said of San Francisco. "It's such an expensive city so you have all these transplant people who live there now."
But she didn't leave the Bay Area for that reason — instead, she moved to LA for a job as a stylist for Karmaloop, after completing her fashion degree at Fashion Institute of Design & Merchandising in Boston. She also ran a popular streetwear Tumblr blog and DJ'd on the side.
"Everything just kind of dropped into place when I moved to LA," she said.
In 2014, Ali introduced her to Kehlani, a still-unknown singer searching for a female DJ. Mahinay had never heard of her, but Kehlani knew of Noodles from Tumblr. The two connected over their Bay Area backgrounds, and soon enough, they were touring the world together.
The fact that Kehlani sought out another woman to be her DJ in an industry where the majority of prominent DJs are white men spoke volumes to Mahinay, too. "I think it's very important for girls to stick with each other," she explained. "Some people pit us against each other, like what they do with Cardi B and Nicki — like why would you do that?"
She resents being compared to other female DJs, saying she's not like anyone else, and that it's important for women to side with each other in the "shady" music industry.
DJing may not have initially been a priority for Mahinay — her first love was fashion, and she still runs a streetwear brand called Send Noodz — but she's such a firecracker that it would be a waste of talent not to put her on stage.
"I've always been a loud individual growing up," she said. "I'm so out of pocket, but that's just how I am. It's what sets me apart from the other DJs that I get compared to."
Mahinay recalls confidence having always come easily to her, but her electric stage presence was something she had to build up to. She attributes it to her manager, Ali, who gases her up before every gig with a heated pep talk — which always leads her to "fucking it up on stage" (in the best kind of way).
She's a natural as Noodles the DJ — but, she admits she doesn't want to DJ for the rest of her life. Not because she doesn't love it; Mahinay is just too ambitious to limit herself to a singular creative career path.
"I definitely want to tap back into fashion," she said. "I want to start a business of some sort. I want to open up a juice store. I just want to create." She backtracked for a second, wondering what she was even talking about. Maybe it was the hangover talking (the night before, she admitted, she was at the Drake show in Los Angeles). Or maybe it was just her overflowing current of ambition getting a few steps ahead of her — would you believe that on top of everything else, she's also in the midst of training for a marathon?
Mahinay settled on summing it up succinctly: "I'm insane. I want to do it all."
Thursday, Nov. 1, 8:30 p.m., $15-$20, 1743 San Pablo Ave., Oakland, TheNewParish.com

[embed-1]