All eyes are on Jerry Brown as a united chorus — from the cannabis industry to police to cities and state lawmakers — is urging the governor to sign a trio of bills
regulating medical marijuana
for the first time. Brown has until October 11 to sign AB
266
, SB
643
, and AB
243
. If that deadline lapses, the bills can be chaptered without the governor's signature and will become law.
Capitol insiders say it would be very strange for the governor to either veto or just plain not sign the bills. The Governor's Office brokered the final language of the bills. Insiders suspect the wait is a matter of pomp and circumstance.
[jump]
A parade of actors — the bill's authors as well as other sponsors — have taken turns
taking credit
 and
urging
the governor to sign the bill.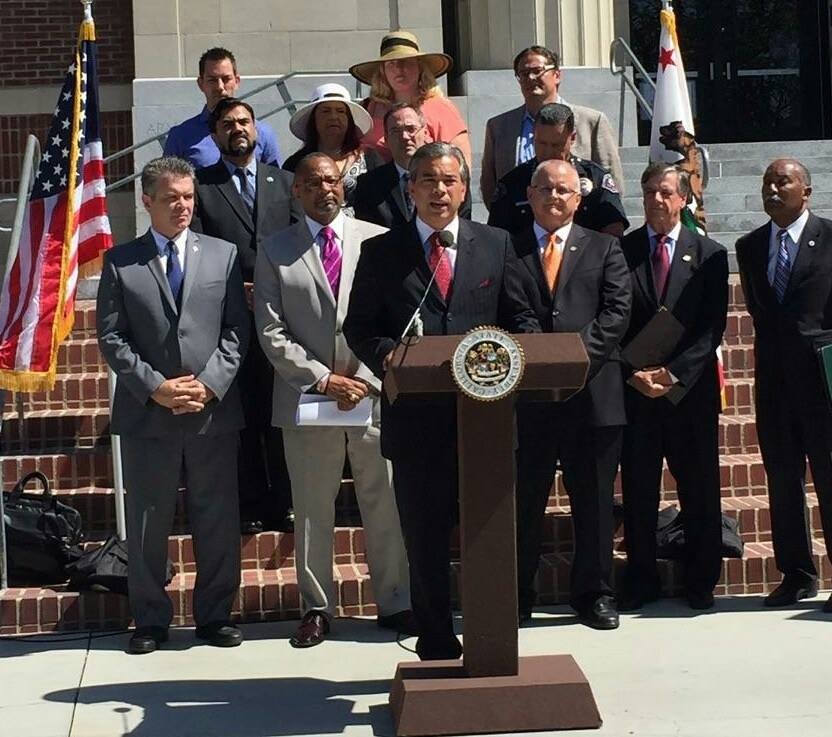 The parade has been joined by a
chorus
of
editorials
from across the state — including the
Los Angeles Times
and the
Sacramento Bee
— endorsing the regulations.
"Each endorsement confirms that California can no longer ignore an industry that has operated for nearly 20 years with no testing standards, little enforcement, environmental neglect and no tools to combat drugged driving. Too much is at stake for California to let the medical marijuana industry go on unregulated," said Assemblymember Rob Bonta, in an
editorial
.
Supports also include industry groups such as 
Americans for Safe Access
, the
California Cannabis Industry Association
, as well as the
League of California Cities
and the
California Police Chiefs Association
.
According to
reports
, Kim Raney, chief of the Covina Police Department and former president of the California Police Chiefs Association stated:
"we were able to transform a conceptual proposal into an all-encompassing regulatory package that establishes a balance between California's communities' ability to preserve influence over medical cannabis distribution within their borders and the right of California's citizens to access medical cannabis as provided for in Proposition 215. We are proud of the regulatory package on the Governor's desk."

The Police Chiefs
stated
:
"As the original sponsors of AB 266, we are thrilled that a thorough medical marijuana regulatory package (AB 266, AB 243, SB 643) now sits on the Governor's desk. The regulation of medical marijuana in our state will yield positive results for local law enforcement, cities, counties, patients and members of the public"

On Tuesday, bill coauthor Assemblymember Jim Wood hosted a
bill-endorsement rally
with Bonta on the steps of the Humboldt County Courthouse.
Board of Equalization member Fiona Ma
wrote
Tuesday that the continued lack of regulations "is a lose-lose proposition for our state."
"Gov. Brown, sign the legislation,"
concluded
the
Times-Standard
. "We don't need another 20 years in the Wild West."