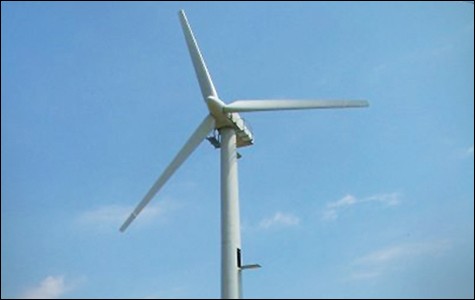 The Contra Costa County Board of Supervisors is set to vote Tuesday on whether to explore the possibility of replacing PG&E as the provider of electric power to residents. After a yearlong campaign by a coalition of community organizations, two Contra Costa County cities, Walnut Creek and Lafayette, are taking active steps toward joining a "community choice energy" program. Three cities, Richmond, El Cerrito, and San Pablo, are already getting electricity from a Bay Area agency, Marin Clean Energy, instead of PG&E.
Advocates promote local community choice energy (CCE) systems as a way to increase the use of clean energy sources, such as wind and solar power, that don't contribute to climate change. In Marin and Sonoma counties, community choice energy agencies have also been able to lower rates to consumers.
Carol Weed, a leader in the push for community choice energy in Contra Costa County, said the campaign was inspired by Alameda County's decision to create its own CCE agency. Contra Costa County supporters began speaking at city council meetings and lobbying individual city and county officials about a year ago, as well as holding public meetings around the county.
[jump] Weed said a local CCE system would have important benefits besides clean energy. Advocates say the system should promote local generation of wind, solar, and other clean energy as an economic development strategy that would provide jobs for residents. "We've had developers speak up about these advantages," she said.
In a prepared statement for the supervisors' meeting, Weed elaborated: "Contra Costa is the perfect place to benefit from the greening of the economy — we have more sun, more wind, more underemployed workers, more undeveloped land AND more Brownfield sites (which I wouldn't normally brag about — but many are perfect for solar farms). When our county ha[s] its own CCA, renewable energy developers will find it more than twice as profitable to build here than at present."
The Contra Costa Clean Energy Alliance specifies that it wants local energy developers to create "family-sustaining, high-quality jobs" and prioritize "union jobs" and "overcoming barriers to employment in … disadvantaged communities."
County Supervisor Candace Anderson, who said she is "very committed to exploring" the possibility of a Contra Costa CCE, also mentioned the economic benefits of local energy generation. She said community choice energy "sounds like it can be very positive," but she wants to know more before making a decision. "We need to reduce our carbon footprint," she added.
Anderson, however, was skeptical about writing labor standards into a CCE plan. She said she would prefer to "let the market determine" these issues, to allow "business to create a model that works for them."
In addition to Anderson, supervisors Karen Mitchoff and John Gioia support the move to investigate the CCE idea. Gioia is a strong supporter of community choice energy and first introduced the proposal to the supervisors' Internal Operations Committee.
So far, no direct opposition to CCE has emerged in Contra Costa County. Anderson said she has talked with PG&E about the proposal and wants to "ask the staff to demonstrate what PG&E can offer" as an alternative. PG&E is barred by law from campaigning against CCE.