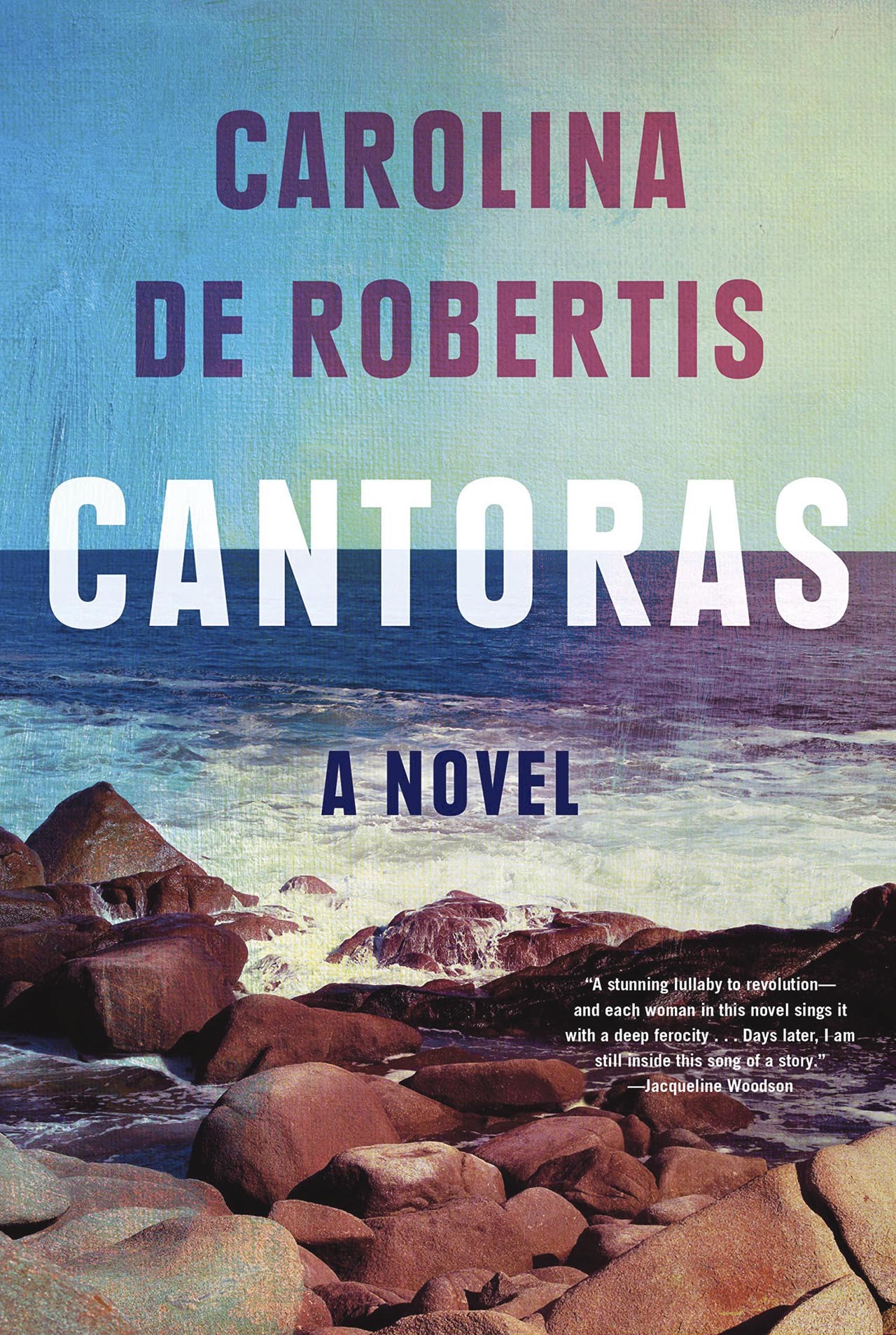 Cantoras
By Carolina de Robertis
Alfred A. Knopf; 336 pages; $26.95
With Cantoras, Oakland writer Carolina de Robertis looks back to her homeland, Uruguay, over the course of 35 turbulent years. In her new novel, five lesbians learn the consequences of activism and desire in a time of totalitarianism. To escape the civic/military regime that has Montevideo in its grip, Flaca, Romina, Anita, Malena, and Paz flee to the secluded beaches of Cabo Polonio, when they are briefly allowed to be themselves and follow their own wishes, without fear that they will be arrested because of their sexual orientation or simply disappear, as has happened to dissidents in the city. They come to Cabo Polonio to laugh, make love, and share their secrets.
The author of The Gods of Tango, de Robertis expertly delineates the motivations of her cast of "cantoras," Spanish for women singers and slang for lesbians. Rich in its prose, impassioned in its politics, this novel explores queerness, as well as personal and political revolution, recalling an era of danger and uncertainty that eventually gave way to some semblance of freedom. The military regime dissolved in 1985, but its legacy lives on, and de Robertis goes a long way to ensure that its atrocities are not forgotten. Cantoras reverberates with the melodies and harmonies of women learning to sing on their own terms. — Michael Berry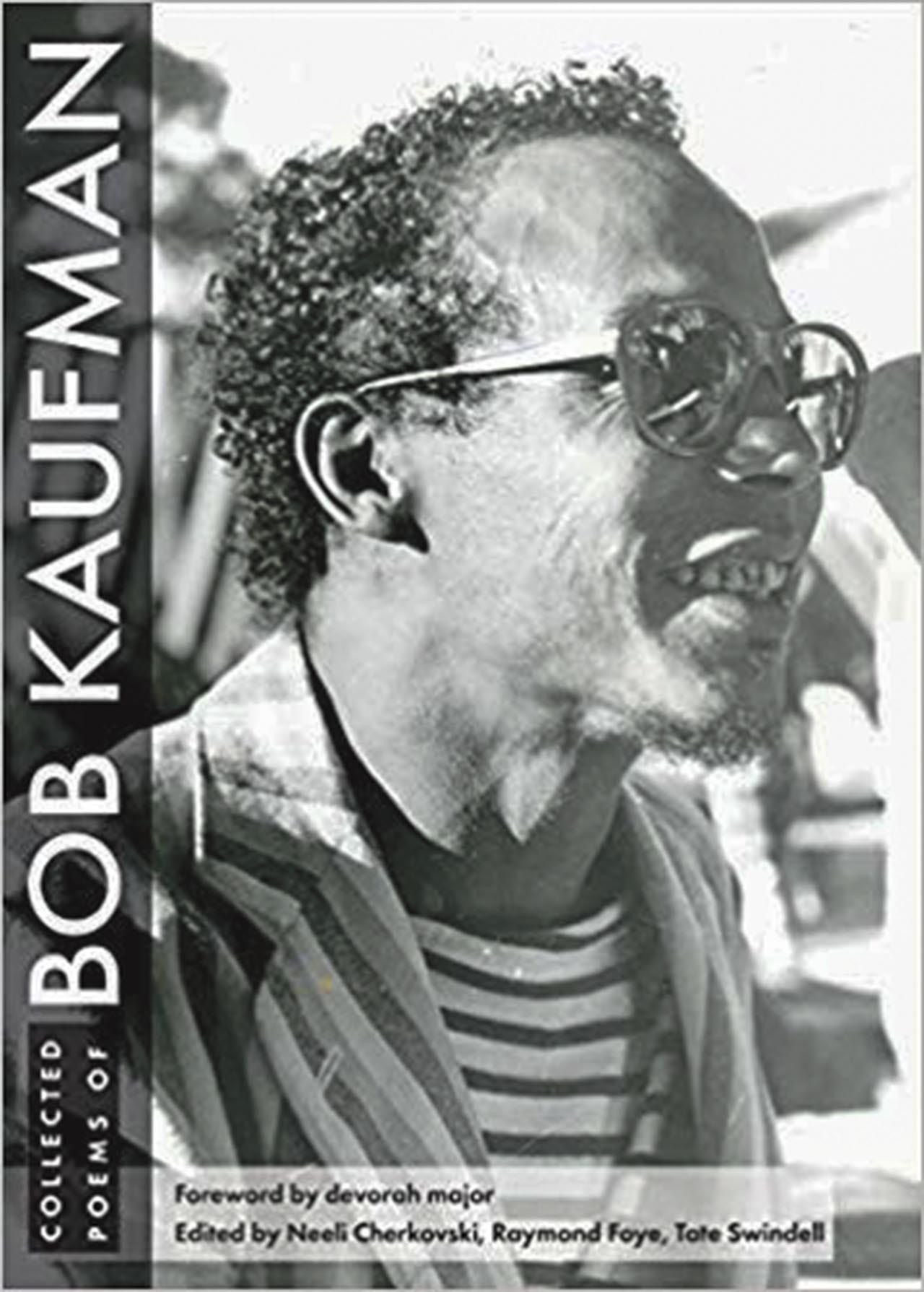 The Collected Poems Of Bob Kaufman
Foreword by devorah major; edited by Neeli Cherkovski, Raymond Foye, Tate Swindell
City Lights Publishers; 325 pages; $19.95
In a 1968 essay entitled, "When State Magicians Fail," Ishmael Reed gave his full-throated assessment of The Beat Movement and poet Bob Kaufman, writing, "That was a 50's movement, a movement of racist writers that the white critics called the Beat Movement. They sucked all the magic and robbed all the beautiful imaginative coupons from the Negro's brain, turning the Negro into a zombie — like Bob Kaufman. A great man, a great writer, always overlooked. He did it way before Ferlinghetti, way before Ginsberg, they all robbed him."
Indeed, Bob Kaufman (1925–1986) was one of the most important poets of the twentieth century. As the only Black American poet to be recognized by France's Surrealist International, Kaufman is among the inaugurators of what today is characterized as the Afro-Surreal and has been criminally overlooked for nearly forty years. As icons of that literary movement went on to wealth and international reverence, Kaufman died homeless and in obscurity, even after having produced three books, and being the founding editor of the poetry journal Beatitudes, where many believe the term "beat" is actually rooted. Collected Poems brings together all of Kaufman's known surviving poems, including an extensive section of previously uncollected work. — D. Scot Miller [image-12]
Face It: A Memoir
Debbie Harry
Harper Collins; 368 pages; $32.50
Blondie was one of the most influential bands to emerge from the New York new wave and punk scenes of the mid-late 1970s. Founded by singer Debbie Harry and guitarist Chris Stein, the band went on to dominate the 1980s pop charts with classic songs that still resonate today, while introducing the world to sonic innovations of the streets, including reggae with a cover of the Paragon's "The Tide Is High" and hip-hop with "Rapture." Harry has gone on to become a rock icon, her face, which epitomizes a certain brand of New York City cool, has been emblazoned on T-shirts, handbags, and magazine covers for over three decades, but the singer has always shied away from the intense spotlight of life as a rock star. Face It: A Memoir is the first time that Harry has allowed us to take a glimpse into her rich inner life. With a mix of revealing stories and stunning visuals, she re-creates the downtown scene of 1970s New York City, where Blondie played alongside the Ramones, Television, Talking Heads, Iggy Pop, and David Bowie. Including never-before-seen photographs, bespoke illustrations, and fan art installations, Face It brings Debbie Harry's world and artistic sensibilities to life. — DSM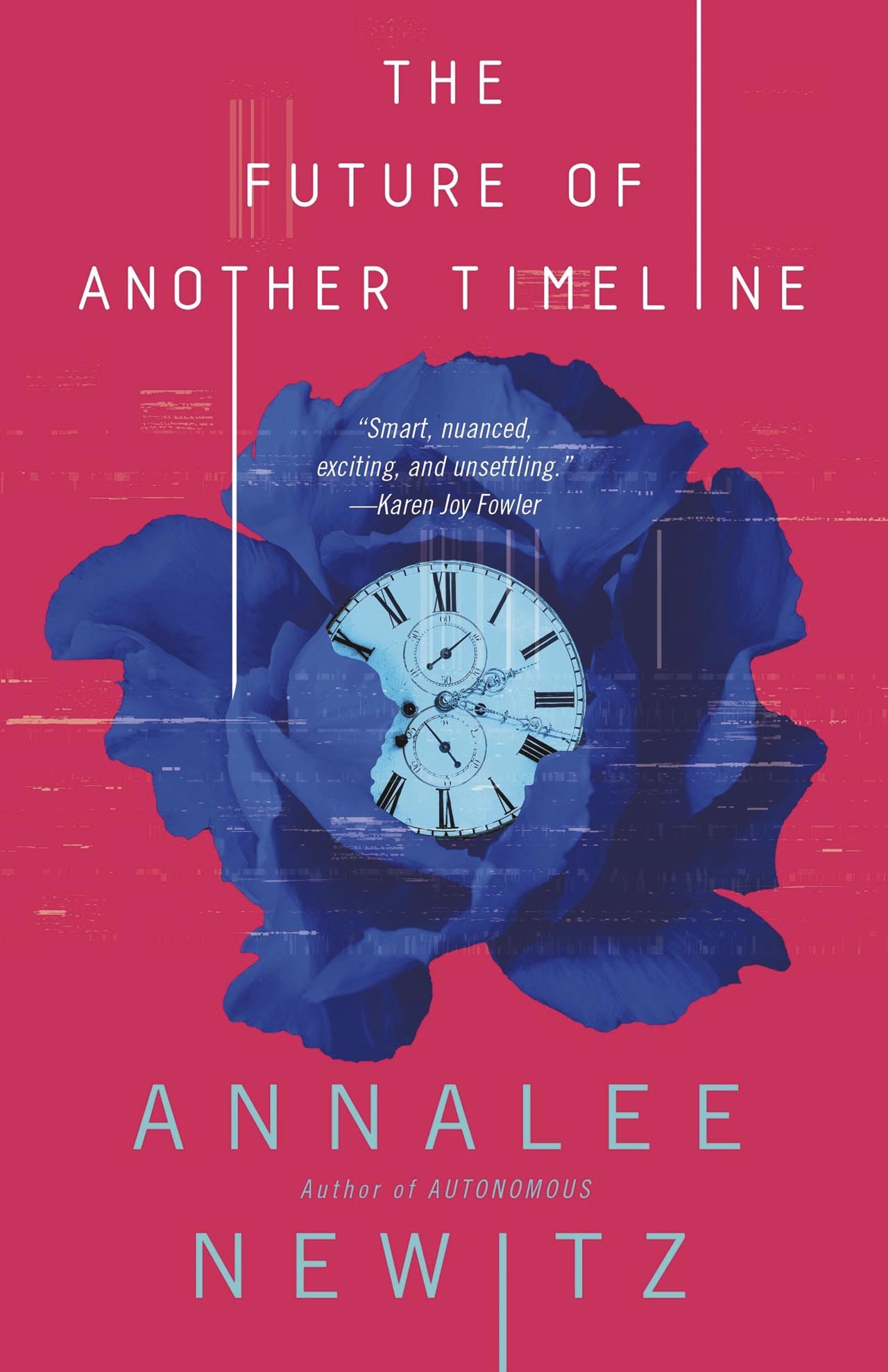 The Future of Another Timeline
By Annalee Newitz
Tor; 372 pages; $26.99
A century after H.G. Wells, it's a daunting task to do something fresh with time-travel. With her new novel, San Francisco science fiction writer and science journalist Annalee Newitz succeeds in inventing a temporal travel scheme that seems both unique and plausible. The Future of Another Timeline shifts between two time periods — one in which a troubled Riot Grrl from Irvine contends with misogyny and murder, and an alternate version of 1893, where the male forces of oppression are literally attempting to change history. The past resists change, however, forcing the characters to play a long game of strike and counter-strike, as a team of female "geologists" work to prevent a future where women have no rights at all.
There are echoes of feminist science fiction authors of the past, including Octavia Butler and Joanna Russ, but this novel is completely its own strange and wonderful thing. Fierce, generous, and intelligent, The Future of Another Timeline offers surprises and affirmations that reward a careful reading, weaving suspense and speculation into a web of literary intrigue. Newitz made a strong debut with her robots-in-love saga Autonomous, and this exciting, thoughtful, and passionate novel only confirms her status as a daring and skillful storyteller of the first order. — MB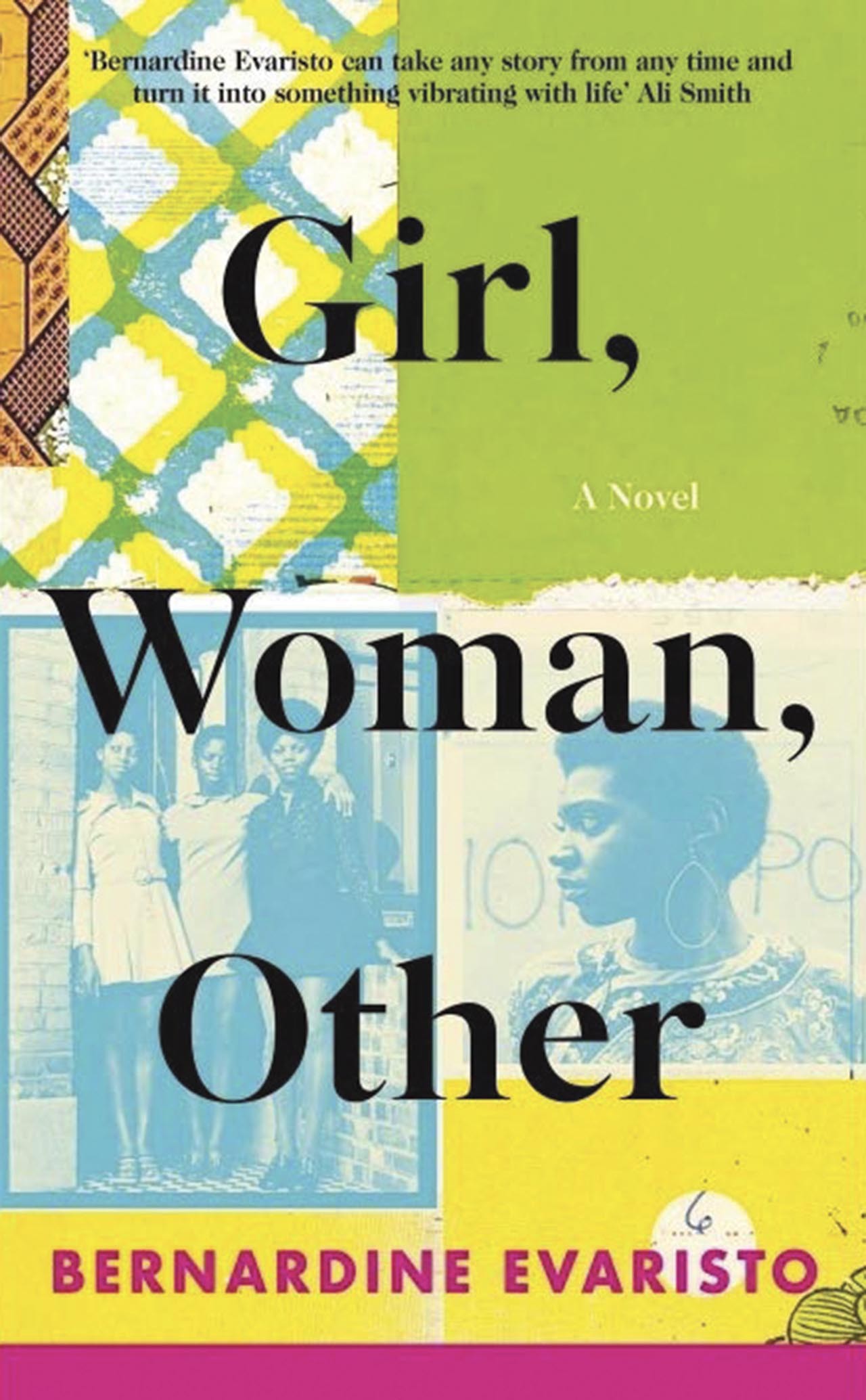 Girl, Woman, Other
Bernardine Evaristo
Grove Atlantic; 464 pages; $17
2019 Booker Prize winner, Bernardine Evaristo's Girl, Woman, Other tells the story of twelve central characters leading vastly different lives: Amma is a playwright whose work often explores her Black lesbian identity; her old friend Shirley is a teacher, jaded after decades of work in London's funding-deprived schools; Carole, one of Shirley's former students, is a successful investment banker; Carole's mother Bummi works as a cleaner and worries about her daughter's lack of rootedness despite her obvious achievements. From a nonbinary social media influencer to a 93-year-old woman living on a farm in Northern England, these unforgettable characters also intersect in shared aspects of their identities, from age to race to sexuality to class. Girl, Woman, Other examines the intersections of identity with a moving and inspiring story of an interconnected group of Black British women by painting a vivid portrait of the state of contemporary Britain while looking back to the legacy of Britain's colonial history in Africa and the Caribbean. Filled with sardonic wit and genuine emotion, the book centers voices that are often muted through an innovative fast-moving form that borrows techniques from poetry, creating a polyphonic and richly textured social novel that shows a rarely seen side of Britain. — DSM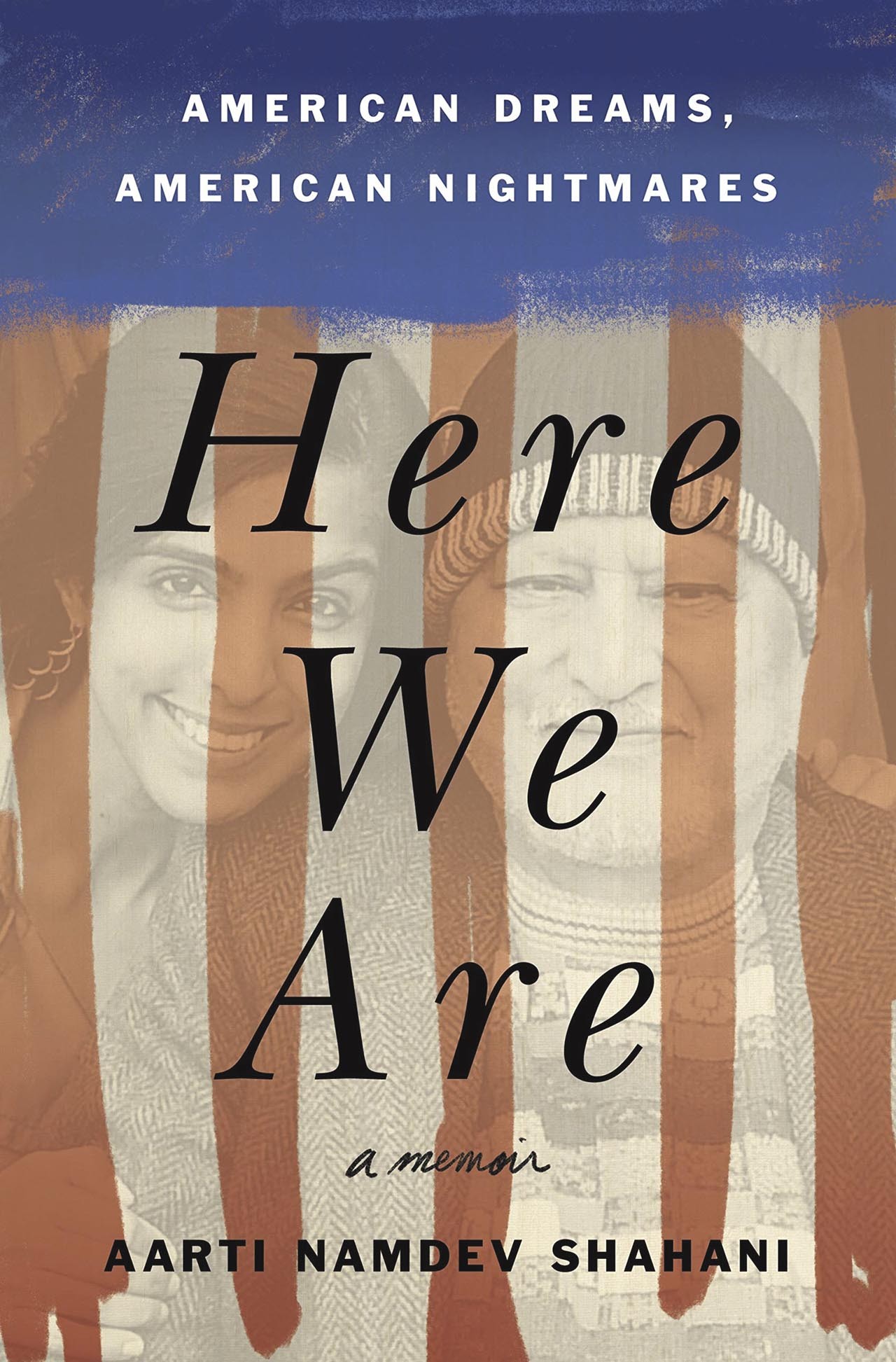 Here We Are: American Dreams, American Nightmares
By Aarti Namdev Shahani
Celadon Books; 256 pages; $26.99
National Public Radio tech reporter Aarti Shahani chronicles her South-Asian family's tribulations with immigration authorities and the criminal justice system in her affecting new memoir, Here We Are. Of Indian descent, Shahani's father moved to Flushing, Queens in 1981, expecting that he would quickly find a job that matched his facility with math and languages. When all he was offered was manual labor, Namdev fell into an emotional tailspin that threatened the family's stability. Worse still, after he and his brother opened a successful electronics shop, they were arrested for selling merchandise on behalf of the Cali Colombian drug cartel.
Shahani writes with grace and precision as she recounts her father's legal ordeal and the toll it took on her mother, her siblings, and herself. Namdev Shahani spent eight months imprisoned at Rikers Island, with the threat that he would be deported as soon as he completed his sentence. Aarti Shahani prevented that outcome, and her passion for justice shines through Here We Are, reminding readers how vulnerable immigrants are right now. Shahani's father was lucky in having a daughter with the acumen to navigate the system. Here We Are is a bracing clarion call for reform. — MB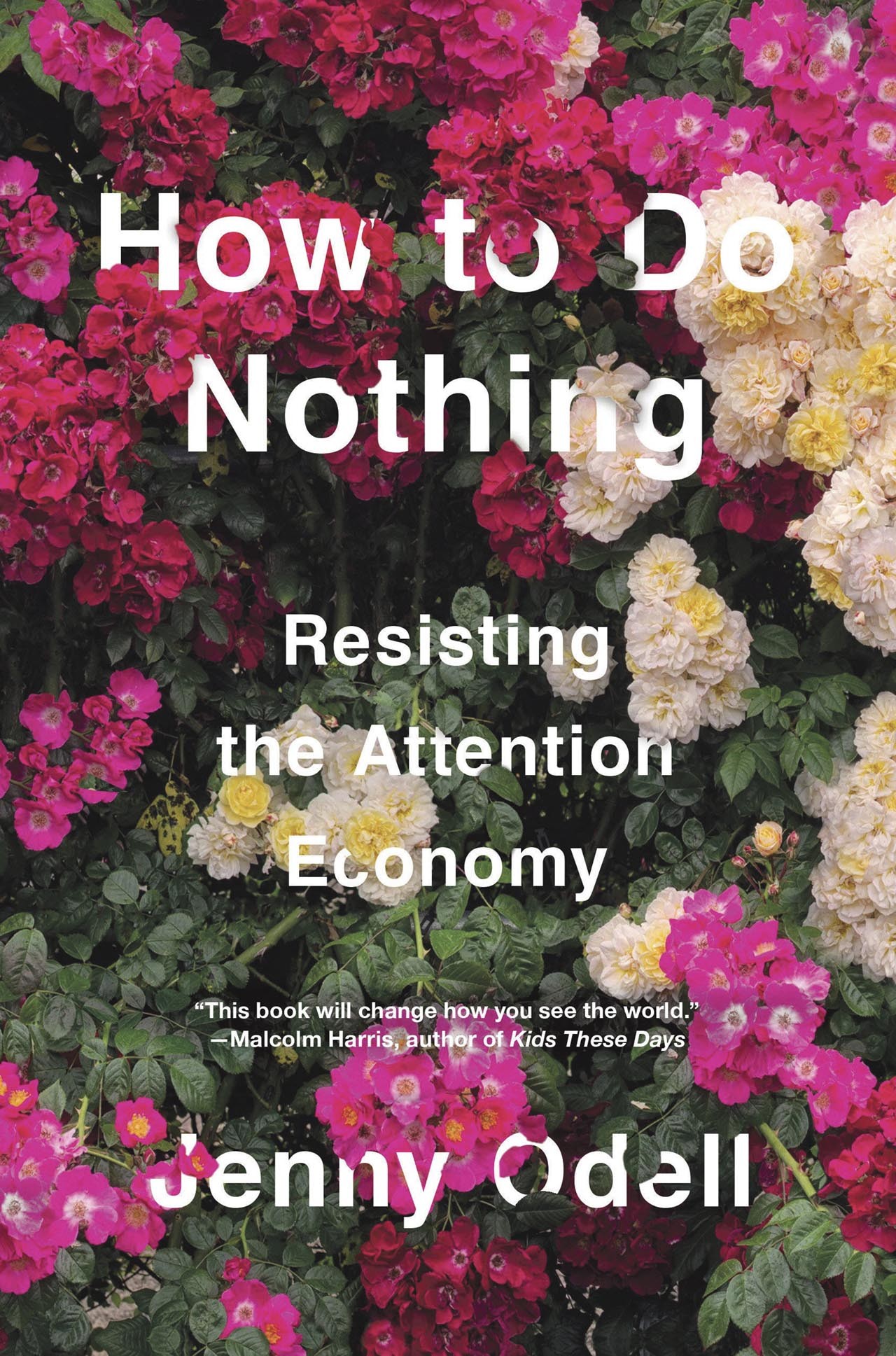 How to Do Nothing: Resisting the Attention Economy
By Jenny Odell
Melville House; 256 pages; $26.99
Like a lot of us, Oakland artist Jenny Odell found herself overwhelmed by the noise generated by the Trump election. To counter the clamor in her brain, she took to walking the paths of the Oakland Rose Garden and found that literally taking the time to smell the roses had a therapeutic effect. In 2017, Odell gave a speech at the Eyeo Festival that went viral after it was posted on Medium. Now that speech has been expanded into How to Do Nothing, a treatise on how to let go of our interest in the new and shiny and find a way through life that avoids the counterproductive distractions of the attention economy.
Odell writes that she began to think about the project "as an activist book disguised as a self-help book." With wit and conviction, she reports on the differences between Cupertino and Oakland, compares the gig economy and the San Francisco General Strike of 1934, examines the refusal of Greek philosopher Diogenes and the supposed inclusiveness of Facebook. Doing nothing is more than goofing off, and really getting to know a place requires a lot of attention. Being in nature works for Odell, and it may be in birdwatching (or "bird-noticing") that she finds the greatest level of support. Not everyone is able to drop everything for a hike on the spur of the moment, but Odell makes a case for unplugging and paying attention to the biological world that sustains us. — MB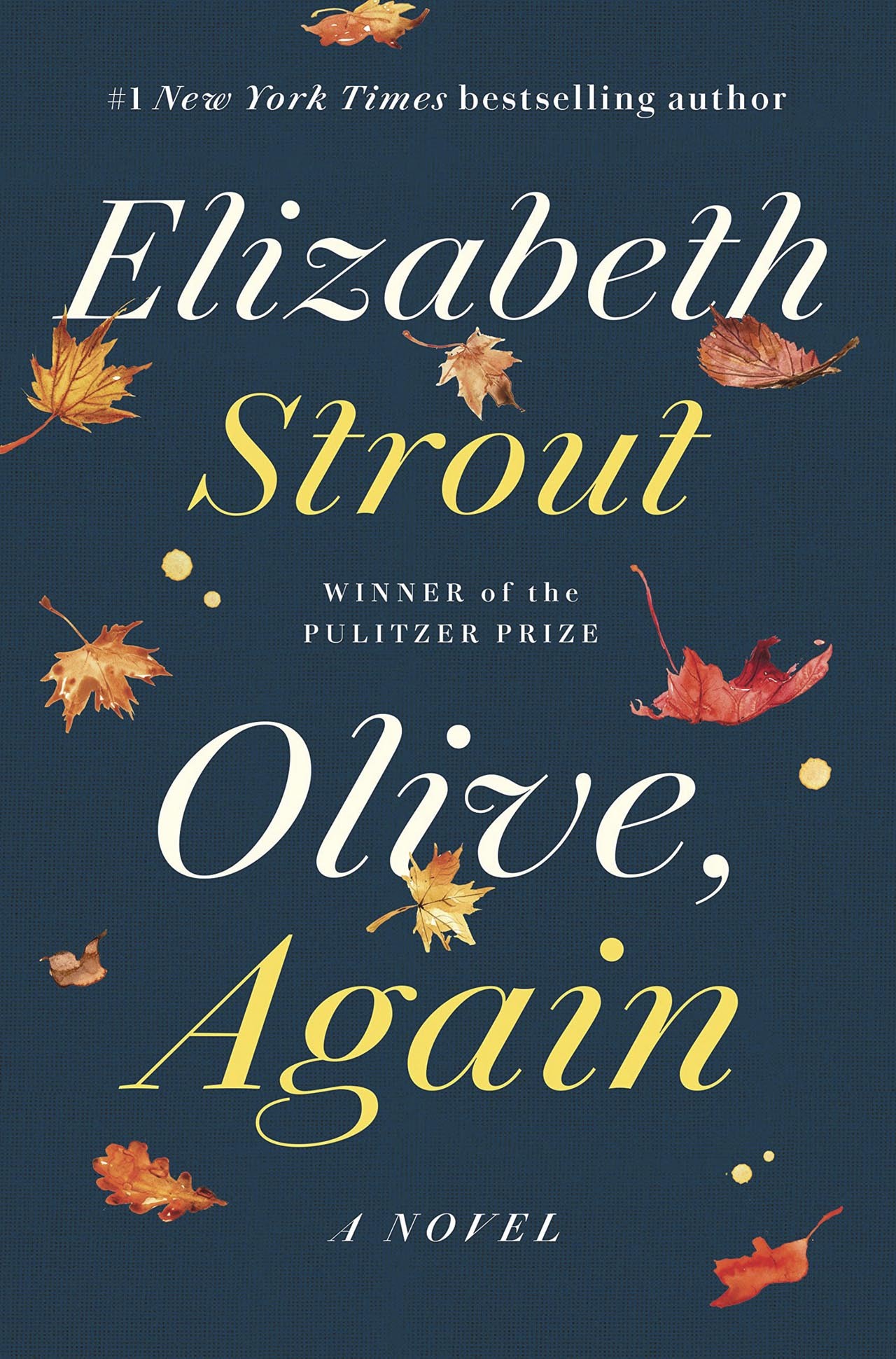 Olive, Again
By Elizabeth Strout
Random House; 304 pages; $27
Elizabeth Strout didn't exactly push her signature character over Reichenbach Falls, but there was no indication at the end of Olive Kitteridge that there would be any sequels to the Pulitzer Prize-winning eponymous novel. Now Strout has found the impetus to continue Olive's story in Olive, Again, and the result is a welcoming, rewarding, and unexpected tour de force. The novel-in-stories follows the template of the earlier book, with the grouchy, irascible and insecure Olive — now in her seventies — sometimes at center stage and sometimes on the periphery as she navigates the mysteries of small town life in Maine and her own fractured family. Among her adventures, Olive marries for the second time, counsels a young girl grieving for her father, delivers a baby at a baby shower, and makes accommodations for her advancing age. All along the way, Strout advances the narrative through pitch-perfect dialogue and telling character details. Hilarious and heart-breaking, Strout's latest is definitely focused on endings from multiple perspectives, but there's plenty of life left in this complicated character. — MB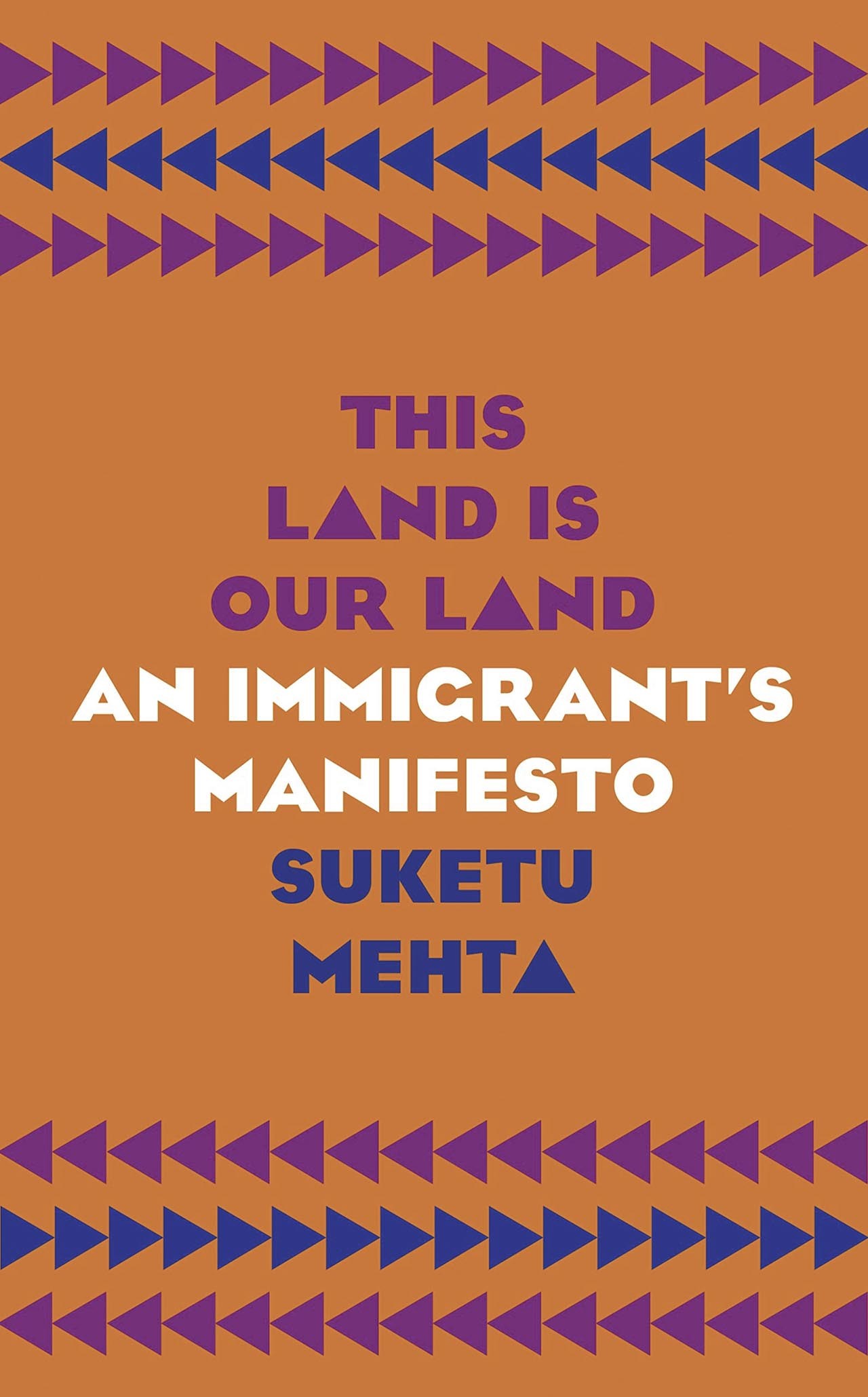 This Land Is Our Land: An Immigrant's Manifesto
Suketu Mehta
Farrar, Straus and Giroux; 320 pages; $27
Impassioned, rigorous, and richly stocked with memorable stories and characters, This Land Is Our Land is a timely and necessary intervention in an age of brutal anti-immigrant rhetoric and policy. Drawing on his own experience as an Indian-born teenager growing up in New York City and on years of reporting around the world, author Suketu Mehta explains how the West is being destroyed not by immigrants but by the fear of immigrants, by juxtaposing the narratives of populist ideologues with the ordinary heroism of laborers from Dubai to Queens, and showing why more people are on the move today than ever before. Whether it's caused by civil strife or climate change, it is little surprise that borders have become so porous as told through the stories of refugees around the world and their struggles to escape oppression and death by risking everything to cross borders. Now that they are here, as Mehta demonstrates, immigrants bring great benefits, enabling countries and communities to flourish. He also examines the destructive legacies of colonialism and global inequality on large swaths of the world. When today's immigrants are asked, "Why are you here?" they can justly respond, "We are here because you were there." — DSM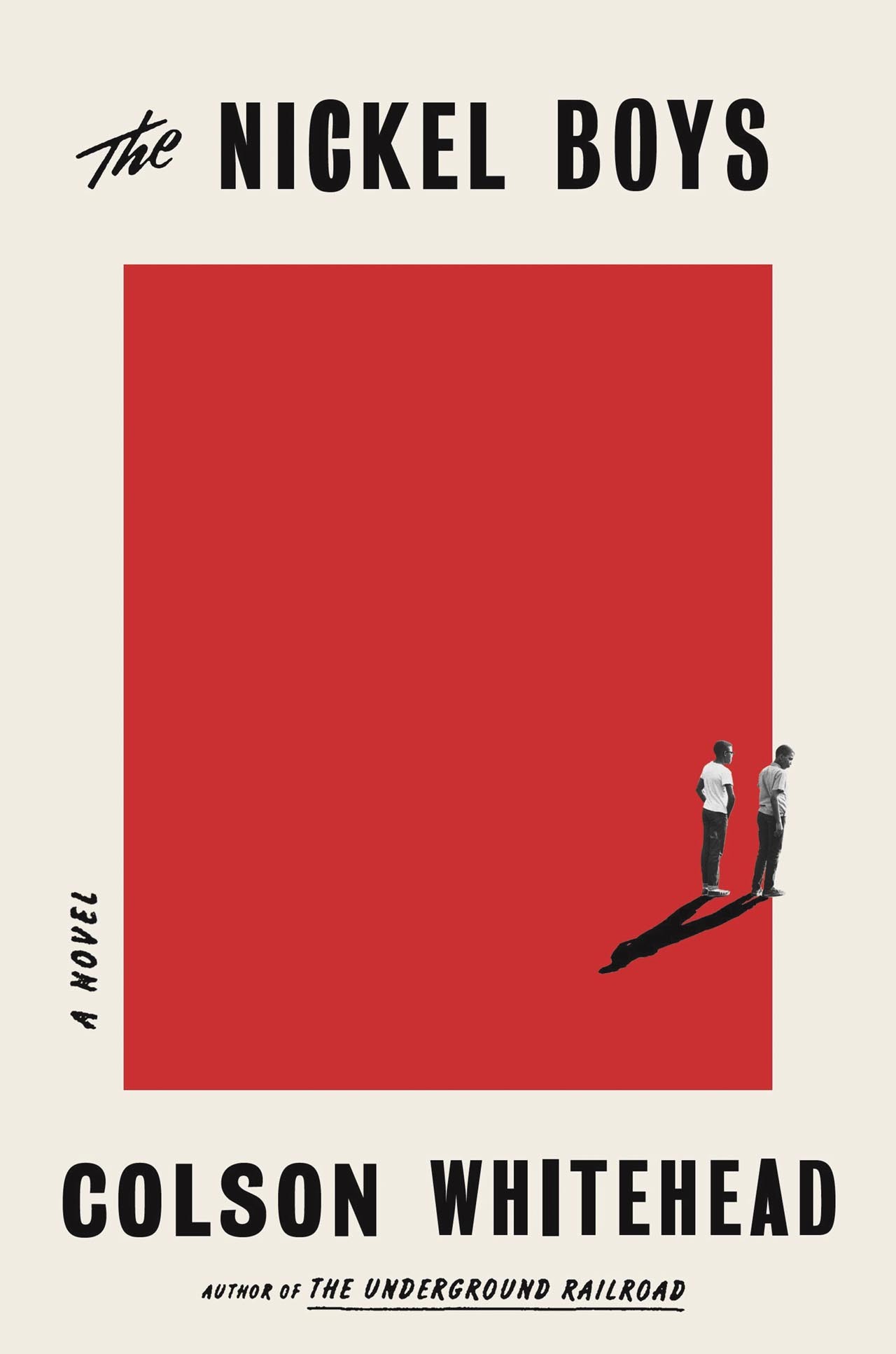 The Nickel Boys
Colson Whitehead
Penguin Random House; 224 pages; $24.95
As the Civil Rights movement begins to reach a segregated Tallahassee, Elwood Curtis takes the words of Dr. Martin Luther King to heart and begins to believe that he is "as good as anyone"and plans to enroll in the local black college. Instead, Elwood is sentenced to a juvenile reformatory called the Nickel Academy, whose mission statement says it provides "physical, intellectual and moral training." The truth is that Nickel Academy is a chamber of horrors where the sadistic staff beat and sexually assault the students, corrupt officials and locals steal food and supplies, and any boy who resists is likely to disappear. As Elwood tries to hold onto Dr. King's ringing assertion "Throw us in jail and we will still love you," his friend Turner calls him worse than naive, and that the only way to survive is to scheme and avoid trouble. The tension between Elwood's ideals and Turner's skepticism leads to a decision whose repercussions will echo down the decades. Based on the real story of a reform school in Florida that operated for one hundred and eleven years, Colson Whitehead's The Nickel Boys is a devastating, driven narrative that resonates with contemporary times. — DSM [image-10]
Underland: A Deep Time Journey
By Robert Macfarlane
W.W. Norton; 488 pages; $27.95
In his sequel to "The Old Ways," science and nature writer Robert Macfarlane, a fellow at Cambridge University, plumbs the depths of subterranean life on this planet, turning his gaze downward and discovering more of note than he ever imagined. In thinking about "deep time," measures tracked on a geological scale rather than in ephemeral human life spans, he writes of the motives for descending into the underworld, "The same three tasks recur across cultures and epochs: to shelter what is precious; to yield what is valuable; and to dispose of what is harmful." Whether it's a hand-print left behind by an artistic Neanderthal, a cache of nuclear waste, a system of tree roots and fungi that seem to consciously attempt to heal each other, or a high-tech subterranean laboratory designed to search for ever-elusive dark matter, Macfarlane describes objects and processes mundane and mysterious, in prose that it is both lyrical and clear-eyed. Macfarlane isn't afraid to put himself in jeopardy to learn something new, and the book recounts its fair share of near-misses, as when a misaligned rope almost leaves him trapped underground. Underland offers a literally awe-inspiring perspective on the worlds beneath our feet — dark, but illuminating. Some passages may give you pause if you are claustrophobic, but thanks to Macfarlane's vibrant prose, the epic journey through the world below is well worth the effort. — MB [image-11]
Why No Confederate Statues In Mexico
Ishmael Reed
Baraka Books; 292 pages; $24.95
During the Civil War, the Confederacy attempted to colonize Mexico and was thwarted by a multi-racial coalition composed of Mexican, Black, and Indigenous people, mostly children and teens, who successfully resisted them. This is why there are no Confederate statues in Mexico. From this point of buried history, uncovered in the opening essay, "To Exterminate or Extirpate," Ishmael Reed builds on the theme of resisting white supremacy through the power of multi-racial coalitions with pugilistic essays that pull no punches. Never one to back down from a fight, the author of The Complete Muhammad Ali takes on politics, arts, and culture with a storied wit and a steady hand. Going from the vilification of Black men in essays like "How I Became a Black Bogeyman and Survived to Tell the Tale," to directly taking on Trump and the resurgence of white supremacist nationalism with essays like "Trump's Anti-Black Animus and How the Media Armed Hate," Reed also reminds us of the beauty of the art of resistance with musings on Jazz, Amiri Baraka, and Oliver Clark. His essay "White Nationalism's Last Stand" is so hopeful that it's worth the price of the ticket alone. — DSM