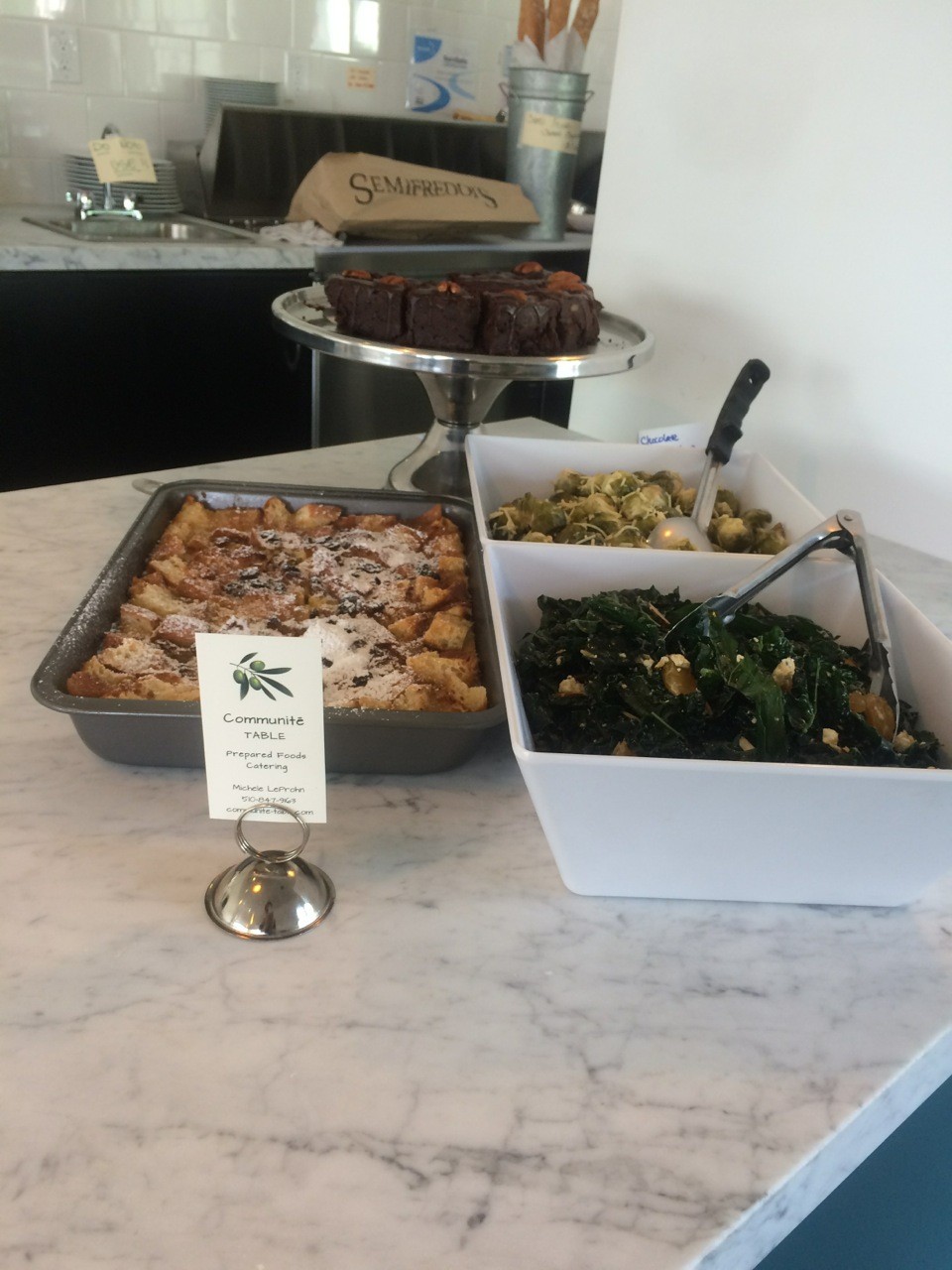 The stated aim of
Communitē Table
(4171 MacArthur Blvd.), Michele LeProhn's new restaurant and prepared foods business in Oakland's Laurel District, is to bring simple, high-quality food to the working masses — to folks in the neighborhood who might not have time to cook themselves, but who appreciate being able to pick up a nice salad or chicken pot pie to supplement their home meal. Even more than that, though, she hopes the restaurant will become a gathering place for the community — or "communitē," if you will.
As LeProhn put it, "People like to be known and to be seen."
[jump] Communitē Table officially opened for lunch and dinner service on Monday. LeProhn, who started her cooking career at the age of sixteen at a Berkeley restaurant called Curds and Whey, was most recently the manager of
Poulet
in the Gourmet Ghetto. A 25-year resident of the Laurel District, LeProhn said she has long seen a need for a home-style takeout option for young families and other people in the neighborhood. Communitē Table serves a streamlined lunch and dinner menu with just a few entrée options —
coq au vin
, beef stew, and a vegetable galette for dinner this week, all priced in the ballpark of $15. There's beer and wine on tap, and the small dining area is centered, appropriately enough, around a long communal table.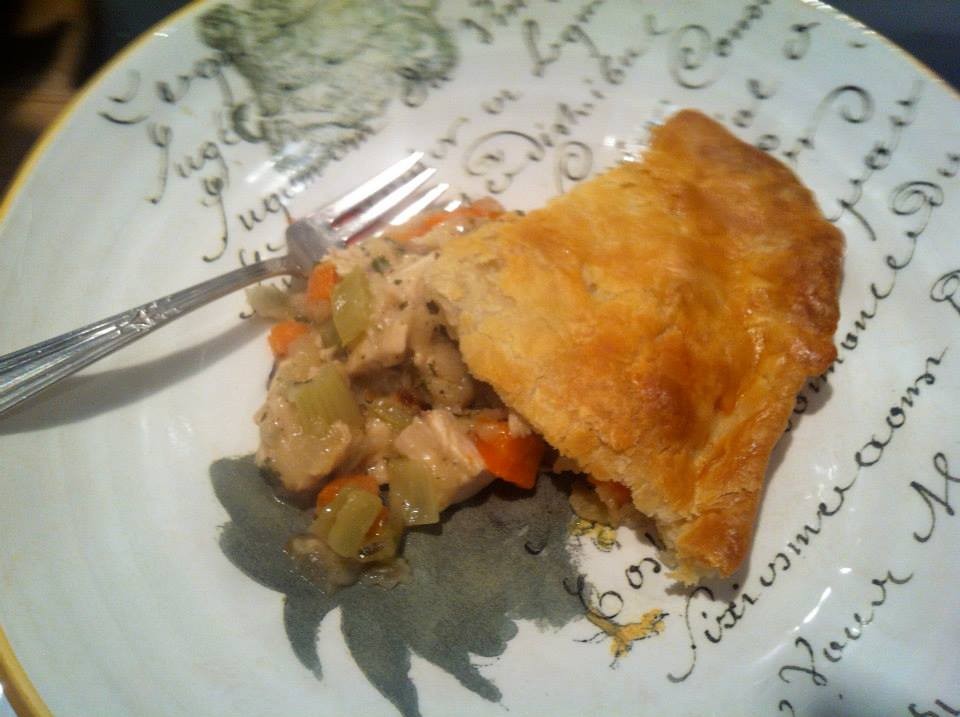 The main focus of the business will a deli case filled with six to eight different salads (say, a curry chicken salad or roasted Brussels sprouts with parmesan), pints of hummus and herbed cream cheese, and pre-packaged entrées that customers can easily reheat at home — a pork stew or one of the aforementioned pot pies, for instance. All of the food falls under the broad umbrella of "soulful comfort food," with a dash of French influence. Mostly, it's set up so that people can purchase "a quart of this or a pound of that," she said.
But the community aspect is what's most important, according to LeProhn. Prior to the restaurant's opening, she did a series of weekly Friday night pop-up dinners at nearby Cafe 3016, and what she noticed was that customers were always running into people that they knew. Beyond that, she wants Communitē Table to be a place where customers will find "good people behind the counter who begin to know you."
"That kind of dynamic between the hominess and the interpersonal relationship is what makes something thrive," LeProhn said.
Communitē Table's current hours are Monday to Thursday 11 a.m.-7 p.m., and Friday and Saturday 11 a.m.-8 p.m.