A
complaint
filed today in state court alleges that the California Department of Transportation is systematically violating the constitutional rights of homeless people in the cities of Oakland, Berkeley, and Emeryville by destroying personal property during "sweeps." According to the attorneys who filed the suit, Caltrans' actions amount to a violation of the California and U.S. constitutions.
[jump] "[Caltrans'] illegal actions deprive homeless individuals of personal belongings that are critical to their survival, such as clothing, medication, cooking utensils, tents, and blankets, as well as of irreplaceable personal possessions, such as family photographs," the attorneys claim in their lawsuit.
One of the plaintiffs in the case, James Leone, alleges that in April of this year a Caltrans crew accompanied by CHP officers ordered him to move his camp and belongings off state property, giving him only five minutes to comply. According to Leone, before the five minutes were up, Caltrans workers began throwing his belongings, including a tent, sleeping bag, camping stove, and more, into a trash compactor.
"When Mr. Leone successfully pulled his bicycle out of the compactor before it was could be destroyed, a CHP officer pulled out his Taser and threatened to use it," the lawsuit alleges.
Attorneys with the Lawyers Committee for Civil Rights, ACLU of Northern California, East Bay Community Law Center and the law firm Wilmer Cutler Pickering Hale & Dorr say that Caltrans practices are in violation of the department's own policy, which was written after two previous lawsuits over the same matter.
A spokesman for the California Department of Transportation told the
Express
that Caltrans cannot comment on pending litigation and declined to address specific allegations.
As the
Express
previously reported
, many East Bay residents who live on state property around the freeways have experienced what are called the "sweeps." In the process, they've lost valuable property, which they claim is often thrown directly into garbage compactors rather than stored so that it can later be recovered.
Caltrans officials have maintained, however, that their actions are not in violation of any laws, and that it's their policy to store confiscated items that have an apparent value of $50 or more so that the owners can reclaim them.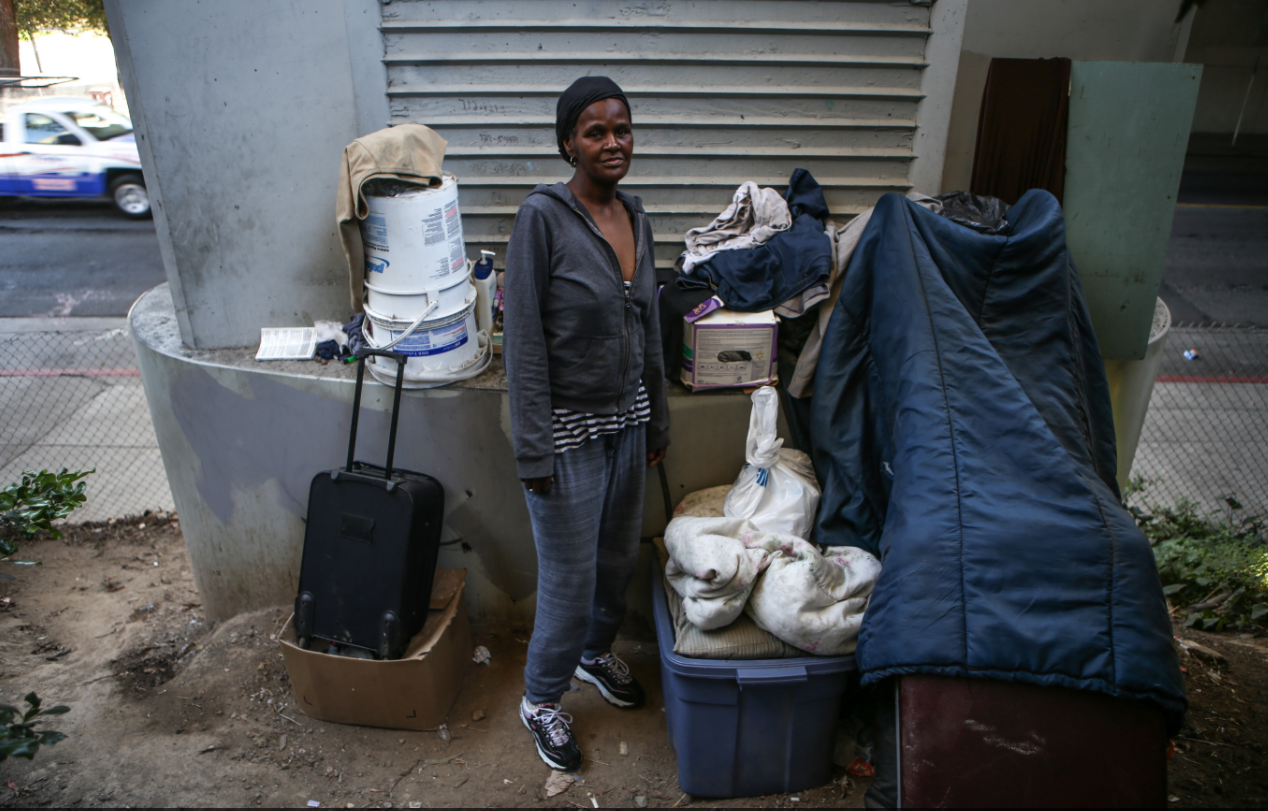 Earlier this year, Caltrans provided the
Express
with access to its East Bay storage facility. Inside a shed on the grounds of the Telegraph Avenue yard in Oakland, were a pair of bicycles, bike parts, two generators, several tents, and a surfboard.
Osha Neumann of the East Bay Community Law Center, one of the groups backing the lawsuit, said he's requested inventory records from Caltrans for confiscated property, and that he thinks the agency has too little in storage compared to the number of sweeps they're conducting.
"There is practically nothing there," he said about the storage shed on Telegraph Avenue. "There's maybe twelve items, and given the number of sweeps and amount of stuff they've taken, there's a big disconnect."
Neumann said that EBCLC has filed 74 claims for people with Caltrans over confiscated property but that not a single person has ever gotten their property back after it was confiscated or thrown away. "They've never been successful in getting anything back," said Neumann. "Every single claim has either not been responded to or denied."