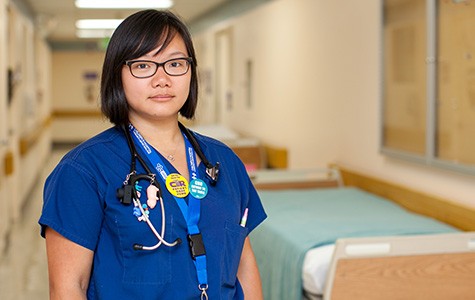 After more than
eighteen months of contentious negotiations
, Children's Hospital Oakland and the Committee of Interns and Residents, the union that represents 91 resident physicians, have settled on a new contract, both sides announced this afternoon. As I covered in
print last week
, the ongoing dispute centered on the resident physicians' push for a cost-of-living salary bonus as well as their demand that the hospital finance a so-called "patient care fund" — which would allow the doctors to purchase new equipment and medications.
Resident physicians in Oakland contended that a modest pay increase was essential given skyrocketing rents in the surrounding neighborhoods of North Oakland and Berkeley. They further argued that patient care funds like the one they were requesting exist in the budgets of numerous other Bay Area hospitals — including its affiliate children's hospital at UC San Francisco. 
[jump] The deal announced this afternoon is a compromise between the two sides, which had reached a standstill after sixteen bargaining sessions (including four with a federal mediator). The new contract, which will remain in effect until May of 2016, gives all resident physicians a $500 bonus in addition to a substantial increase to their "educational allowance" — funding for books, conferences, and electronic devices. Previously, resident physicians in the three-year program received $500 in year one, $550 in year two, and $600 in year three for their education funds. Under the new contract, those amounts will double each year — to $1,000, $1,100, and $1,200. Third-year residents will also receive a subsidy to help cover the cost of the board exams they take in their final year, under the new contract. 
The union, which is part of the Service Employees International Union (SEIU), had originally asked for a one-time bonus of $2,250. The residents currently make $51,979 their first year, $56,160 their second year, and $60,778 their third year. (Residents in the parallel UCSF residency program currently have salaries of $60,623 in their first year, $62,518 in their second year, and $64,559 in their final year. Those wages include a stipend for housing, which the Oakland hospital does not offer). 
In terms of the patient care fund — which the physicians had for years independently supported through resident-run fundraising initiatives — the hospital agreed to reassign an existing fund operated by the
CHO Foundation
(a nonprofit that raises funds for the hospital) to be used as a patient care fund. That foundation fund currently contains $93,000 and through the new contract will be available for equipment and medication purchases based on needs that resident physicians identify, according to a joint announcement from the hospital and union. Physicians had argued that this kind of fund is especially critical for low-income patients who may struggle to purchase certain expensive medications. 
The labor dispute had
intensified
after Children's Hospital Oakland formalized an affiliation with UCSF back in January. Given that partnership, Oakland physicians argued that East Bay doctors and patients deserved the same treatment and support as their counterparts in San Francisco — both in terms of salaries and the patient care fund. (After the affiliation, the Oakland hospital was officially renamed UCSF Benioff Children's Hospital Oakland, mirroring its sister institution, UCSF Benioff Children's Hospital San Francisco). 
Bertram Lubin, president and CEO of Children's Hospital Oakland, said in a statement this afternoon: "UCSF Benioff Children's Hospital Oakland values our mission of educating physicians-in-training to become the next generation of pediatric caregivers. We are pleased to have reached an agreement that further enables our residents to become outstanding pediatricians and pediatric sub-specialists in our community."
And Ana Liang, a third-year resident and member of the bargaining committee, said in a statement: "It has been a difficult journey, but my fellow co-workers and I have certainly gained an understanding of the bargaining process and the importance of standing together. With the ratification of this new contract, I hope we continue to build upon our strengths as a residency program and as an institution bringing world class care to the children of Oakland."