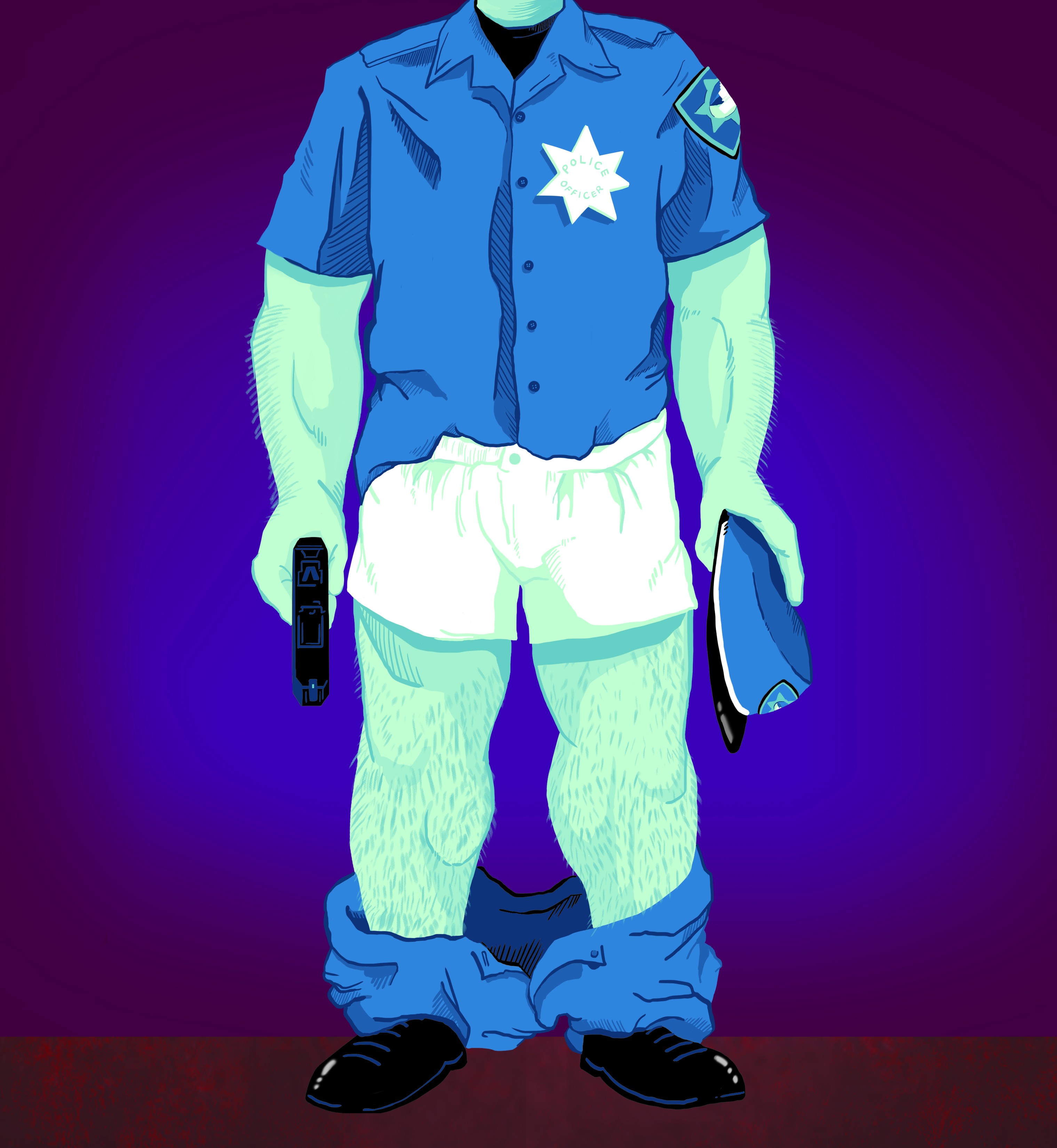 The young woman at the center of a sprawling sexual-exploitation scandal — encompassing dozens of police officers from agencies around the Bay Area — is in a Florida jail facing aggravated battery charges.
Guap, 19, flew to Florida last Friday to begin a drug-rehabilitation program at the Treasure Coast Recovery Center in the City of Stuart. She was arrested Monday afternoon after an incident at the center by Martin County sheriff deputies. She is being held on $300,000 bail, according to public records.
A director at the Treasure Coast Recovery center's drug-rehabilitation program would neither confirm nor deny an incident took place on Monday, or that Celeste event checked into the facility. This employee cited client confidentiality and declined to identify himself.
Because Guap is now in custody and facing a felony charge, she will probably not be allowed to leave Florida until her case is resolved. This could be a potential setback to any plans by district attorneys in California, if they intend to file charges against officers in the Guap case.
Guap's mother, Monica Cedillo, said in an interview that her daughter telephoned home on both Sunday and Monday, asking to be let out of the facility. "She called me early on Monday afternoon. She was very upset, and telling me 'I'm gonna leave here, I have to get out, you'll never see me again,'" Cedillo said.
When Guap spoke to the
Express
last week, she said the treatment center wouldn't allow her access to a telephone or the internet. "Why were they letting her call me?" her mom asked. 
Cedillo said that, while her daughter "has to face the consequences" if she did attack someone, she questioned why a drug treatment center would call the police on someone going through withdrawal from a highly addictive substance such as heroin.
"Why did they let that happen, so they could call the police on her?" Cedillo said. "I don't want to believe it's a setup."
However, Cedillo did say that her daughter was unnerved by remarks made to her by deputy sheriffs in the Martin County Jail. "She said they were calling her a 'piece of shit,'" Cedillo said, adding that her daughter feared the deputies knew who she was from national media coverage of the Oakland police scandal.
David Lustgarten, an assistant state's attorney from the 19th Judicial Circuit, said Guap's case is in the early stages and will be assigned to a trial attorney later today or tomorrow.
Lustgarten said he has not been in contact with other law enforcement agencies regarding her case, and had no previous knowledge of Guap being the victim at the center of the Bay Area exploitation scandal.
"What you just told me is the first time I'm hearing this," Lustgarten said.
Earlier today, a coalition of women-rights advocates held a press conference at the Richmond police headquarters and
called for California Attorney General Kamala Harris to take over investigations of police officers who may have raped, trafficked, or exploited Guap
.
Pamela Price, an Oakland attorney with the group, said appears law enforcement agencies throughout the Bay Area have not taken Guap's case seriously. She accused OPD of trying to cover-up crimes committed by several of its officers.
Price also called into question why Guap was sent across the country to Florida for rehab, instead of to a California facility. "I'm not saying rehab is a bad idea, but there are rehab programs here," she said.
It's not clear who is paying for Guap's rehab. But Guap and her mother have told the
Express
the funding is coming through the Richmond Police Department.
In a previous interview with the
Express
, Richmond Police Chief Allwyn Brown said his department was "the first police agency to refer her to social services."
Today, RPD public information officer Felix Tan refused to comment on any potential involvement in Guap's rehab in Florida. "It would be irresponsible for any law enforcement agency to comment on any person who is going through rehab," Tan said. "We are not commenting on any of this."
Several Richmond cops are under investigation by the department for incidents involving Guap.
Price said the fact that law enforcement agencies possibly sent Guap to Florida before a single local charge had been filed is cause for concern. "From a legal perspective, it looks like witness tampering," she said.
The
Express
filed a request in with the Martin County Sheriff for documentation of Guap's arrest.
Check back later for updates.