Legislators — under pressure from law enforcement groups who believe there is no such thing as medical marijuana — withdrew a bill this week that would have codified the rules of the road for medical cannabis collectives in California. Senate President Pro Tem Darrell Steinberg's SB 439 would have given the Califoria Attorney General's medical pot guidelines the force of law. Currently, the guidelines are not legally binding, meaning certain law enforcement agencies and medical pot groups just ignore them entirely.
[jump]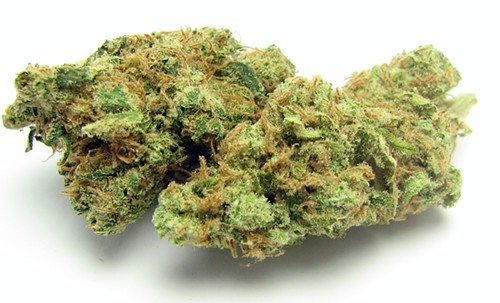 Medical marijuana regulations stymied by police groups who want to repeal Prop 215
According to California legislative records, the bill was withdrawn on Wednesday.
"The bill faced tough opposition from law enforcement lobbyists before a key committee hearing this week," said Don Duncan with advocacy group Americans for Safe Access. "I was really disappointed by that," he said.
"Law enforcement keeps saying they want to see this regulated," Duncan said, and Steinberg's bill was a "baby step" in that direction. "Even that much was too far."
"They just don't want anything that could be seen as legitimizing or institutionalizing medical cannabis," he said.
The California Narcotic Officers' Association — fronted by Sacramento lobbyist John Lovell — has maintained since 1996 that cannabis is not medicine. Three our of four doctors disagree with the paid narcs, the New England Journal of Medicine reports.
"The California Narcotic Officers' Association opposes this bill stating there is a reason that over 200 cities have taken action to impose outright bans on marijuana dispensaries — they create significant public safety and quality of life problems in communities," the CNOA stated in opposition to the bill.
Numerous studies show that well-regulated dispensaries are an asset to public safety. Oakland's Harborside Health Center, which sees 700 to 1,000 patients a day, was the site of just one arrest in almost four years — and that involved a non-patient who tried to get into the club.
The death of SB 439 means the end of any further California medical marijuana legislation in the 2013 session.
And just for the record, listed below are the groups who oppose clear rules of the road for California medical marijuana. Coincidentally they're also the same groups that criticize the lack of regulations.
Patrick J. Kennedy, Member of Congress, Retired
Association for Los Angeles Deputy Sheriffs
Association of Orange County Deputy Sheriffs
California Fraternal Order of Police
California Narcotic Officers' Association
California Peace Officers Association
California Police Chiefs Association
California State Sheriffs' Association
City of Adelanto
City of Bakersfield
City of Clayton
City of Glendora
City of Highland
City of Ontario
City of Rancho Cucamonga
City of Rancho Mirage
City of South San Francisco
City of Upland
Inglewood Police Department
International Faith Based Coalition
Kevin A. Sabet, Drug Policy Advisor, Administration of President Barak Obama, Retired
League of California Cities
Long Beach Police Officers Association
Los Angeles County District Attorney's Office
Los Angeles County Professional Peace Officers Association
Los Angeles Police Protective League
Riverside Sheriffs Association
Sacramento County Deputy Sheriffs Association
Santa Ana Police Officers Association
Santa Barbara County Sheriff's Office
Legalizers looking to the 2016 election, these are the groups who will kill your initiative, so you better be prepared.
Endnote:
There are two more important votes coming between now and the end of the legislative session on September 13:
– AB 787 will protect foster parents who legally use medical cannabis. That bill will be before the Senate Appropriations Committee on Monday.
– SB 283 would lift the food stamp ban on people convicted of medical cannabis crimes. That bill is currently in the Assembly Appropriations Committee "suspense" file, meaning it has not yet been approved by the committee.