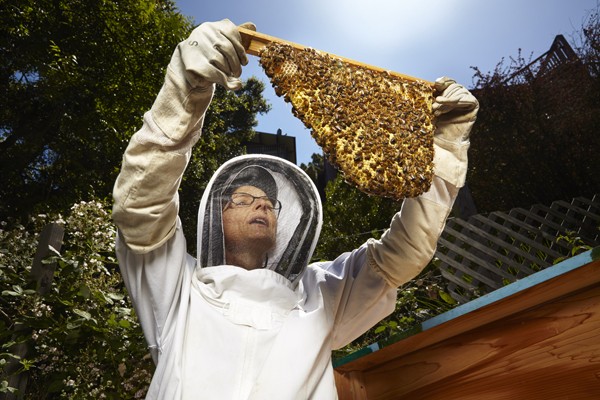 Beekeepers across the country have suffered devastating losses for a number of years now, with 22 to 36 percent of honeybee colonies dying each year. But even though this crisis directly threatens our food supply — since bees play a critical role in sustaining many crops — environmentalists say the federal government has failed to protect pollinators from harmful pesticides that are poisoning them. That's why local activists are hopeful that, in the absence of meaningful restrictions at the federal level, California will take a stand against some of the most toxic chemicals. 
Assemblymember Marc Levine (D-San Rafael) has introduced 
Assembly Bill 1259
, which would prohibit the use of a specific class of pesticides — called neonicotinoids (neonics for short) — on state-owned and state-managed lands. 
[jump] For more on the role of neonics in bee declines, check out our June 2014 cover story, "
What's Poisoning the Bees
." In short, research has increasingly suggested that these pesticides — which are widely used in agriculture to kill harmful pests like beetles — are highly toxic to crucial pollinators and even in low doses can greatly weaken honeybees and their colonies. While experts agree that a range of factors have contributed to declining bee health and the massive colony losses that have plagued beekeepers since 2006, a growing number of commercial beekeepers and researchers have argued that neonic pesticides pose a major threat and can make bees more vulnerable to other harms, like diseases and parasites. Our feature story chronicled the struggles of beekeepers to sustain their colonies in areas where neonic-treated crops are widespread. 
Though only affecting state-owned or state-managed lands, AB 1259 would prevent the use of neonic pesticides on both seeds and plants. Over time, US farmers have increasingly planted seeds directly coated with pesticides — which some beekeepers believe can produce poisonous dust that can harm nearby pollinators.
Levine's proposal specifies that state lands include roads that the California Department of Transportation owns and maintains, wildlife areas that the Department of Fish and Wildlife manages, parklands under the jurisdiction of the Department of Parks and Recreation, and wildlife habitat lands that a state conservancy owns or manages. 
The legislation further notes that pesticide-free vegetation on these state lands could provide not only beneficial habitat for bees, but also for monarch butterflies, which have also experienced massive declines. The bill notes that, according to an annual census, monarch populations dropped by nearly 60 percent between 2012 and 2013 — bringing the butterfly's numbers to the lowest in almost two decades. 
Paul Towers, organizing and media director for Oakland-based group Pesticide Action Network, said in a
statement
 on AB 1259: "Lacking federal leadership, beekeepers support California legislators who are taking important steps to protect pollinators from pesticides linked to their decline; now is the time to act. California can continue to lead the way to protect bees and other pollinators from hazardous pesticides, starting with public lands."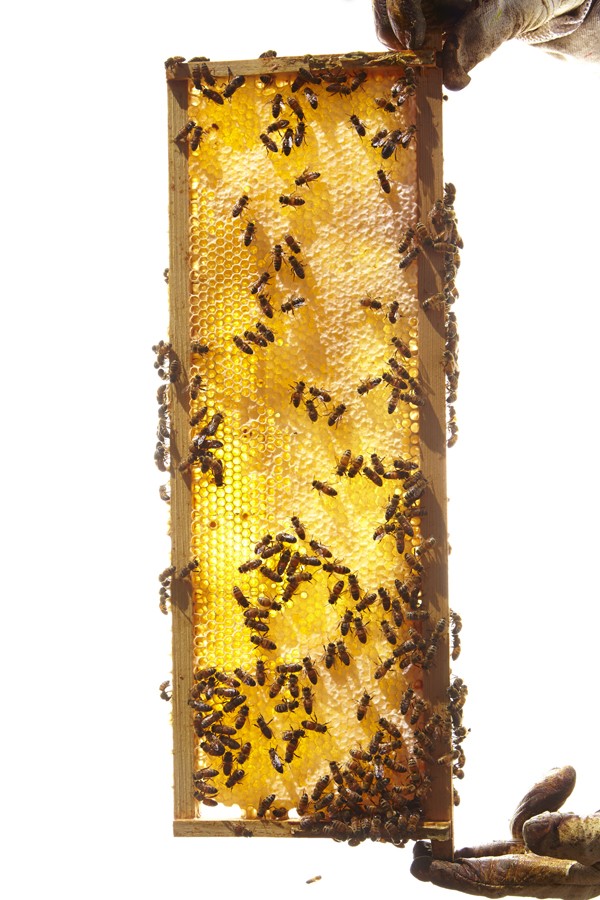 At the federal level, legislators have proposed the Saving America's Pollinators Act, which would suspend the use of a number of neonic pesticides until the Environmental Protection Agency completes a review of the safety of those chemicals. At the same time, a
White House Pollinator Health Task Force
that formed last year may soon issue recommendations, according to advocacy group 
Center for Food Safety
, which is supporting AB 1259. But advocates fear that initiatives at the federal level may be too little too late — and critics have long decried the influence that pesticide manufacturers have had on government agencies like the EPA and the US Department of Agriculture. Those corporations, which have political action committees that have spent millions of dollars on lobbying, argue that their pesticides are crucial to agriculture and can be applied in safe ways that don't harm pollinators. 
Europe, meanwhile, has temporarily
banned
the use of certain neonics due to concerns about bee health. 
Levine's proposal comes as the California Department of Pesticide Regulation continues an ongoing evaluation of the impacts of neonics, which the department is
required
to complete by July 2018. In California, neonics have been used on a wide range of fruits and vegetables,
including
 tomatoes, eggplants, peppers, onions, peaches, and nectarines.