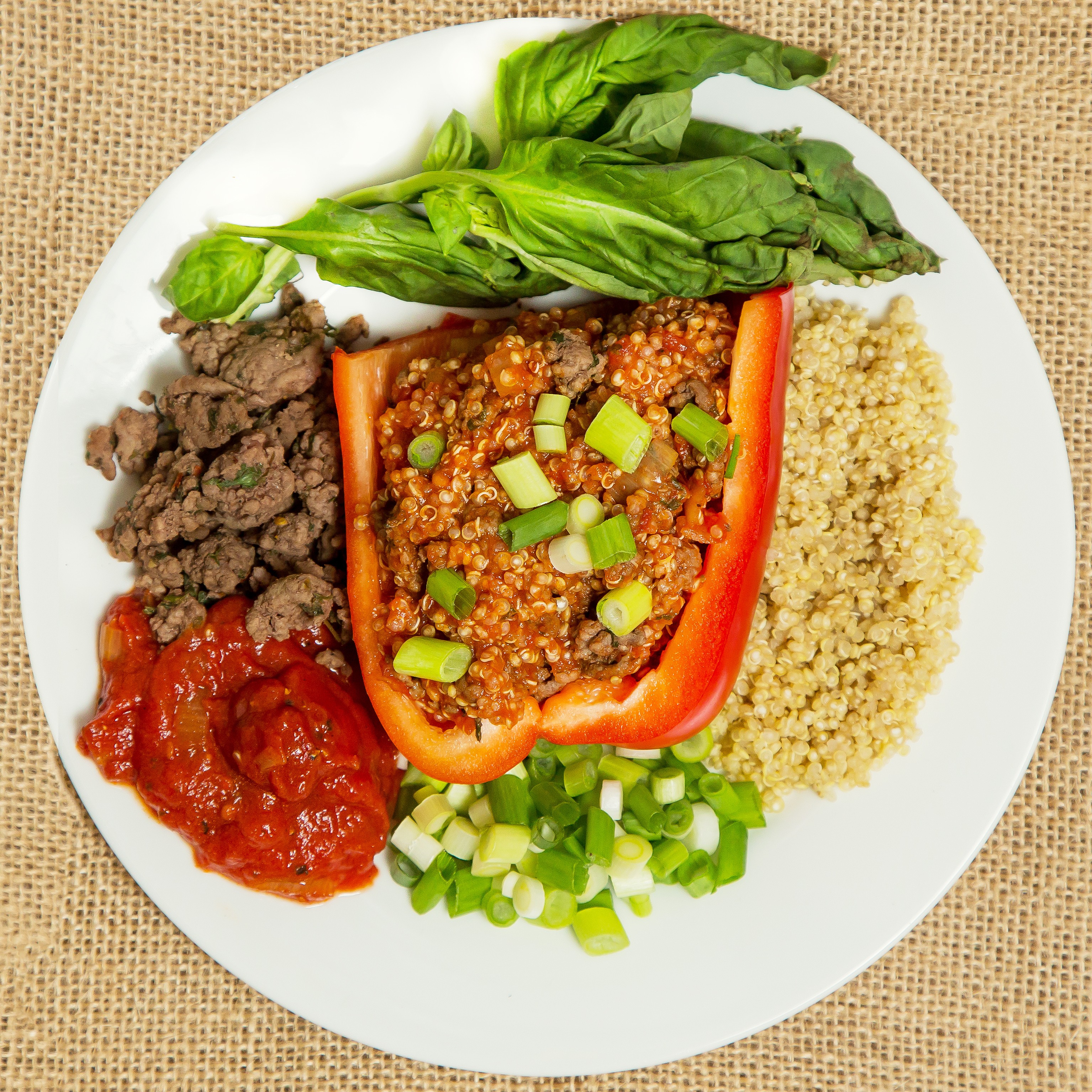 Bushka's Kitchen is making a new line of ready-to-eat meals in Oakland. Seeing a need in the industry for freeze-dried meals so nutritious and tasty that she would happily choose them herself, avid backpacker Deana Del Vecchio founded Bushka's Kitchen last year.
"Consumers have become accustomed to opening a pouch and seeing a lump of unidentifiable ingredients that reconstitute into a meal that has little depth in flavor or texture. We are changing that with our products," Del Vecchio said in a press release. "When you open one of our pouches, you can immediately identify an apple or a Brussels sprout – which is how food should be. All of our meals are made in small batches in our Oakland kitchen. We chop, cook, and freeze-dry our ingredients and then hand-package each pouch."
The new meals include two vegan choices: Citrus Chia Morning (creamy citrusy chia pudding topped with coconut, pineapple, and kiwifruit) and Zesty Noodles (parsley-avocado sauce with zucchini, pasta, tomatoes, and fennel), as well as two meat options: Unstuffed Pepper (seasoned ground beef in tomato sauce with quinoa, red bell peppers, and green onion) and Harvest Bowl (ginger-spiced wild rice and pork with roasted Brussels sprouts, caramelized onion, and apple).
An "obsession with quality and detail allows us to produce the absolute best possible meal-in-a-bag experience," Del Vecchio said.
Yummy Tacos
A new taco spot, Rico Rico Taco, has landed at 3205 Lakeshore Ave. in Oakland and appears to quickly be gaining fans. Hoodline.com reported the taqueria opened Feb. 15 in a former Subway outpost. Yelp reviewers have complimented it for its tasty fish tacos, crispy carnitas, and fresh homemade tortillas.
Marica Is Back
After a short go as an upscale pizza house called Pizza Marica that debuted in November, Marica, the longtime Rockridge seafood-forward restaurant, has returned to its tried-and-true seafood ways, according to Berkeleyside's Nosh. On Yelp, co-owner Nedda Cheung wrote, "After doing pizza for about a month, we had many more requests to bring back our old menu, seafood and classic dishes."
Funds for Back to the Roots
Oakland organic food-and-gardening outfit Back to the Roots announced recently that it has raised $3 million in new series C funding — led by Central Garden & Pet, a major lawn/garden/pet company, and joined by new investor Blue Scorpion investments.
Founded in 2009 by then-UC Berkeley students Alejandro Velez and Nikhil Arora, Back to the Roots aims to "undo food" with organic cereals, DIY indoor gardening kits, and other products. Back to the Roots will use the capital to "fuel its growth" and has a dozen-plus new products lined up to launch in 2019, according to a press release.
"It's a really exciting time for the company," Arora said after the funding was announced. "What started off as a college project has grown into a national brand that's re-connecting millions of families back to where their food comes from. Our whole team is incredibly inspired by the opportunity to help every family and kid experience the magic of growing their own food. As we look to 2019 and beyond, we're excited to offer Back to the Roots in even more national retailers and make organic gardening accessible to all — no backyard or green thumb needed."
Last year, the brand formed a partnership with Ayesha Curry and increased its national retail footprint with a launch into Target stores. Central Garden & Pet, meanwhile, "is continually looking for innovative and passionate companies to invest in and help take to the next level. Back to the Roots embraces the future of both of our segments," said CG&P's CEO George Roeth.
In Other News …
A new Porky's Pizza Palace restaurant is opening in Pleasanton. Having thrived for 30-plus years in San Leandro, the family-owned restaurant is coming to a Hopyard Road space that formerly housed Straw Hat Pizza. The Valenziano family will serve the same menu as at their original San Leandro location.