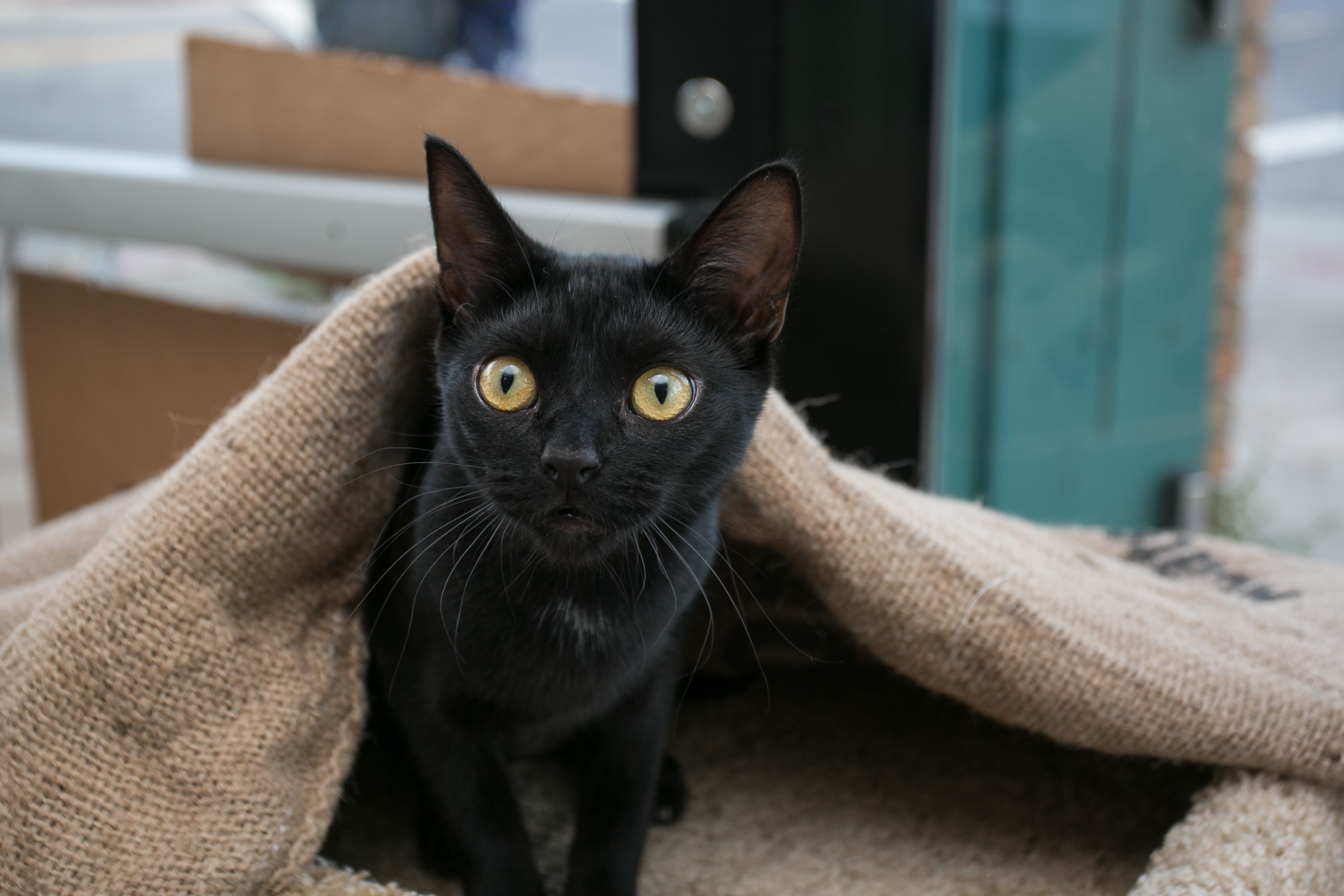 Oakland recently opened Cat Town Cafe, the first cafe in the nation where you can sip a latte and pet kittehs at the same time, which are the two greatest activities known to mankind.
Cat Town Cafe
is one of the charities we highlight in our
Holiday Gift Guide
, and its co-owners, Ann Dunn and Adam Myatt, are doing amazing things for stray animals and people who enjoy pastries. But what we really wanted to know is why cats are indifferent to our suffering, so we determined to find out in this exclusive interview with several of Cat Town's cats.
See Also:
The Good-Giving Guide
A Sexy East Bay Holiday
[jump] [embed-1]A big thanks to Cat Town's Ann Dunn and Adam Myatt. And all the furry critters highlighted here, except that black one, who we are pretty sure wants to eat our souls.
Follow @
annapulley
and @
bertedjohnson
on Twitter.