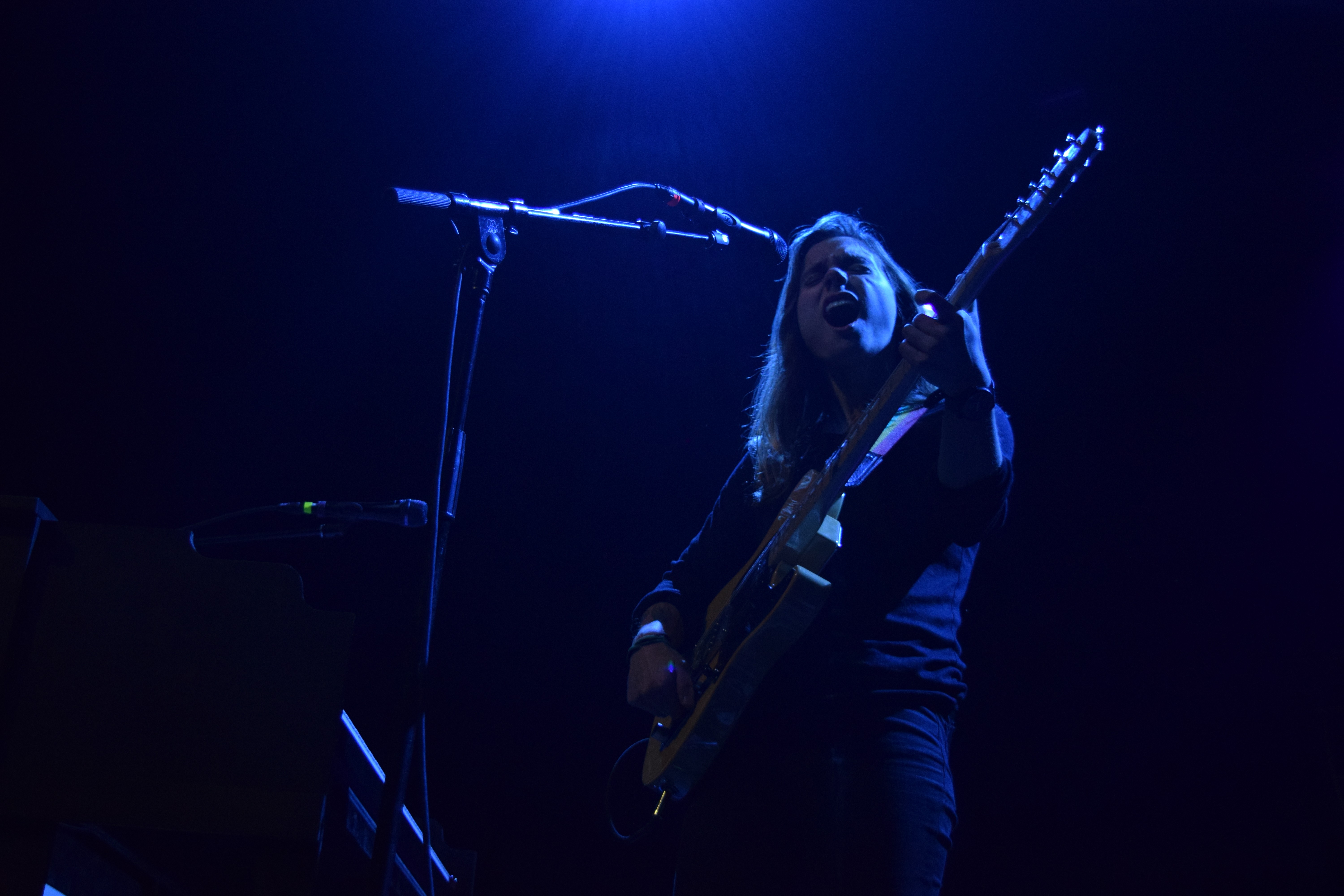 Supergroups are designed to generate massive amounts of hype, but in the case of boygenius, all the commotion is well-deserved. Indie singer-songwriters Julien Baker, Phoebe Bridgers, and Lucy Dacus came together for a mere four days in Los Angeles earlier this year to write and record a six-track EP, released earlier this month. The result is a delicate yet powerful collection of songs, showcasing each musician's mesmerizing vocals and knack for storytelling. The three women work in a similar genre of music, but each brings something distinct to the table: Dacus' warm, buttery alto and harder rock sensibility; Bridgers' composed, melancholy soprano and folksier tone; Baker's raw, emo-tinged yelps and guitar shredding skills. So of course, when the three announced they were going on tour together, no one could wait to see the project come to life live.
The show's Fox Theater stop kicked off with Dacus at an early 7:30 p.m. Presented as the opener, Dacus gave the most energetic solo set of the night, her brand of loss-themed indie rock taken to powerful heights with the help of a backing band. Like the other performers, she seemed a little shy on stage — yet still warm and charming. She introduced "Yours & Mine" from 2018 album Historian as an ode to her hometown, Richmond, Va. — or to "any place that you love but hate." She wrapped up her short but sweet set with cathartic break-up song "Night Shift" and stripped, atmospheric album closer "Historians."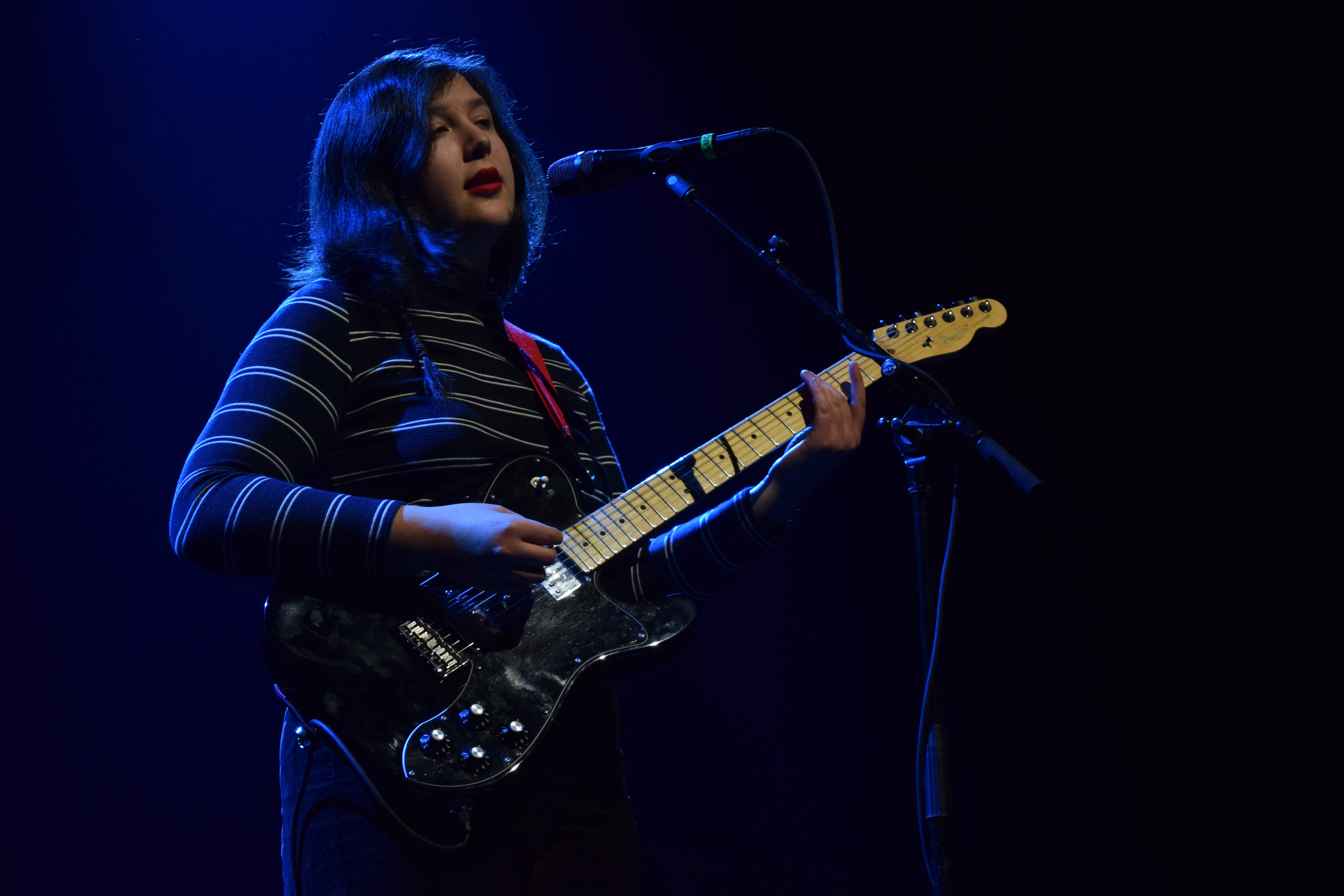 Next up was Bridgers, who maintained the evening's somber mood but with a sense of humor. With her mics and drum set decorated in softly glowing string lights, she strummed acoustic guitar and crooned two of her bigger hits, "Smoke Signals" and "Funeral." Then, she deadpanned, "I'm gonna lighten the mood a little. Not really… At all. This is a song about domestic violence," before launching into "Would You Rather," which she said was dedicated to her brother. Good-natured pokes at the heaviness of her music was how she broke the hushed silences, joking, "Sorry, it's still gonna be slow."
Baker was the official headliner of the night, and the only performer to take the stage entirely solo (apart from the occasional accompaniment of a violinist). Baker captivates with little other than her reverb-drenched, electric guitar looping and emotive vocals, which fluctuate easily between a breathy near-whisper and an impassioned roar. "Turn Out the Lights" was the emotional peak of her set, particularly at the moment when she turned up the distortion on the guitar and shouted the devastating chorus at the top of her lungs: "When I turn out the lights / There's no one left / between myself and me."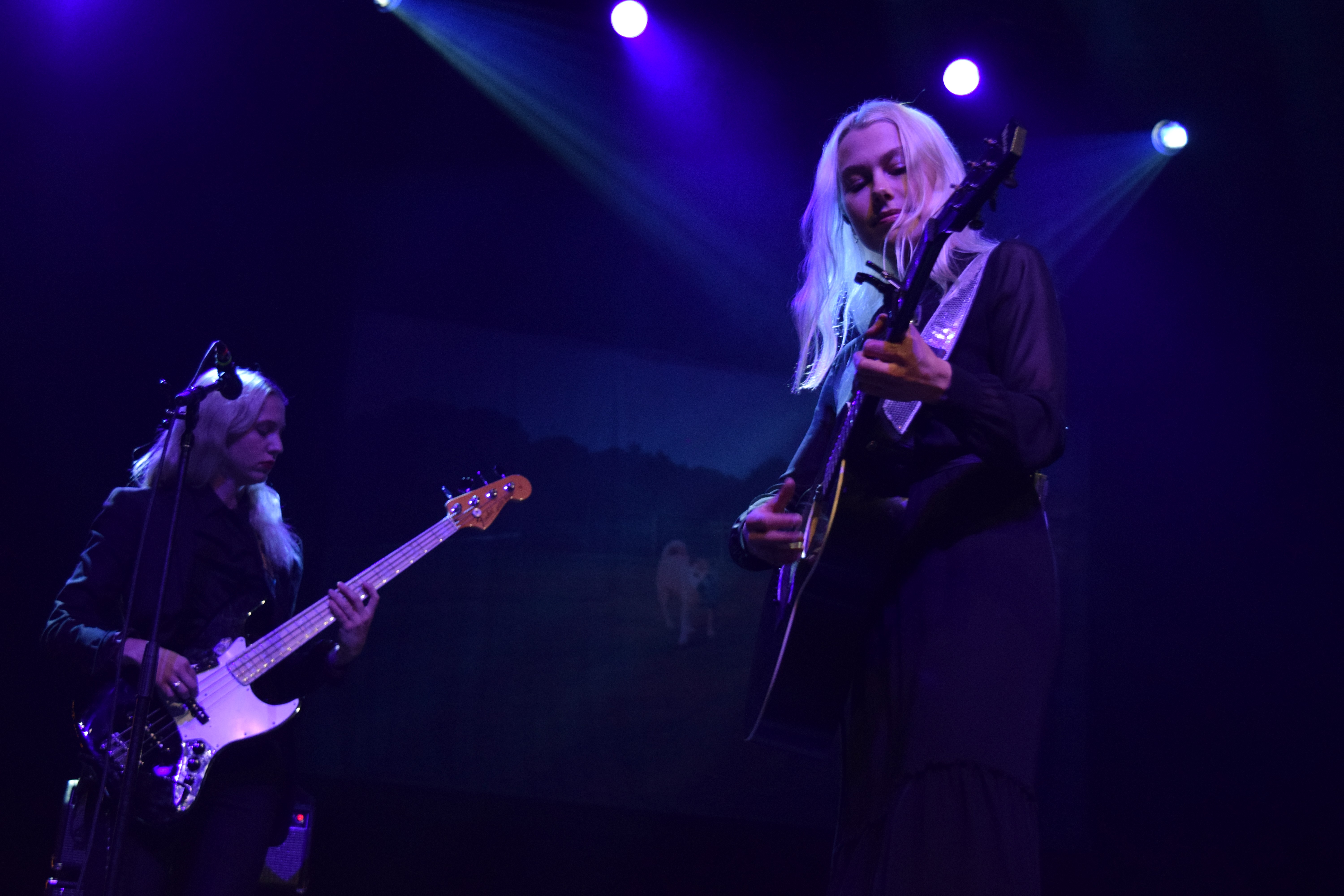 Each member's solo set was hauntingly beautiful, but the true high point of the night was when the three musicians finally took the stage together to become boygenius. Clad in matching jackets, they played through their EP, each taking turns on lead vocals while the others accompanied with heavenly harmonies. From the powerful, shout-along devastation of "Me & My Dog" to an acapella rendition of closer "Ketchum, ID," in which the three women stepped away from their mics to encourage a whispered sing-along, the audience's only wish was for the boygenius portion of the night to be longer. But with only six songs from the group in existence, and the solo sets already stretching for a full three hours beforehand, there was really no way to grant such a wish. Here's hoping for more music from this magical collaboration in the near future.