Los Angeles-based designer Matt Gagnon is accustomed to projecting the ways in which people will interact with his work. His fanciful yet utilitarian furniture designs structurally direct their own use: Cubbies are for storing things, etc. His imaginative public sculptures, which in the past have looked like amorphous wooden igloos, call for more playful interaction: Openings are for crawling into, etc. But now he has the opportunity to design work for a dancer, and the process is a bit less straightforward. He's not designing a set, or a series of props. Rather, he's making an environment that acts as a dance partner, functioning dialectically with a piece of choreography — taking his consciousness of interactive clues to a new creative level.
Oakland choreographer Abby Crain asked Gagnon to co-create an installation for "Bodily Engagements," a series of four collaborations between movement and visual artists that will occupy Interface Gallery (486 49th St., Oakland) from January 17 through March 13. For each segment of the series, the gallery will present a different sculptural installation, which will be visited by dancers at scheduled times throughout its tenure in the space. Some of these visits will feel like straight-forward performances, while others will be more like open rehearsals or participatory movements sessions.
Crain and Gagnon's contribution is called The darkest place is always under the lamp — a quote from Roland Barthes' The Lover's Discourse. The piece unpacks the meaning of "dazzled," which is the feeling of being so overwhelmed by brightness that it becomes difficult to see anything else. Applied to romance, the implication is that the most dazzling lovers still have shadowy characteristics, they're just more difficult to see. Along those lines, Gagnon is creating a lighting sculpture for the space, likely out of transparent and highly reflective materials, that will impose dramatic contrasts by using narrow directional lights in a darkened room. Crain will be dancing through the installation with collaborator Jose Navarette, casting shadows as they weave in and out of the lights.
The movement aspect of The darkest place is always under the lamp, which runs from February 1–14, will be based on loose choreography, accommodating in-the-moment innovations. "It's going to be scores that are porous and amoeba-like and shiftable — mutable depending on what's there," said Crain in a recent interview. "Some of the collaboration is happening now and a lot of the collaboration will be live in the space." The piece will also feature sessions with Mara Poliak and Maryanna Lachmann, who will be doing their own dance collaboration within the premise of Crain and Gagnon's.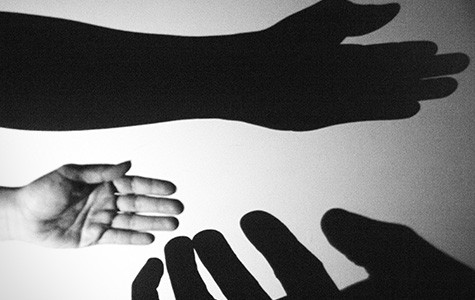 Not every piece will be so open-ended. Brontez Purnell and Sophia Wang's Fake Autobiographies: The Love Story of …, which begins the series from January 17–31, is the most theatrical of the four. The artists, who each maintain both dance and visual art practices, will be filling the gallery with props that set the scene for a Sixties love story about a multiracial couple made up of two idealistic activists. They were inspired by an excerpt from Mark Kitchell's documentary Berkeley in the Sixties that showed student protestors being dragged down university steps by police. "We were really taken with the actual physical movements that we saw there — the forms of active and passive resistance that the students' bodies were taking," said Wang. That functioned as a basis from which the duo contemplated nostalgia, idealization, and repetition in relationship to political organizing. "We're not trying to do a piece that is just examining the Sixties and what failed in the Sixties," said Wang. "It's more about thinking about inheritances and alternate histories."
The duo will perform the piece on Saturday, January 30 at 5 p.m., but will also have an open rehearsal on January 28 from 3–5 p.m., and a public "be-in" on January 24 from 2–4 p.m., which will be an open discussion of the piece's themes.
Wang is also involved with the third piece in the series (Feb. 15–28), as half of "Manners," her partnership with visual artist Lisa Rybovich Crallé. With her work, Crallé often attempts to flatten physical space by de-emphasizing the depiction of volume. She's interested in disrupting perceptions of the gallery space by blurring linear boundaries and playing with scale in a way that prompts visitors to reflect on their own bodies — all of a sudden unfamiliar. Wang, along with a few other dancers, will be emphasizing that effect by reacting directly to members of the audience and distorting their own bodies. For the piece, Crallé and Wang have been considering the traditions of momento mori and vanitas paintings, which depict symbols of death to push the viewer to confront their own mortality. They are hoping to evoke a similar sense of ephemerality.
The last in the series will be a collaboration between sculptor Lauren McKeon and movement artist Renée Rhodes, which will run from March 1 through March 13. McKeon will fill the space with a series of small, minimalist sculptures based on the notion of misunderstanding and Rhodes will present Endless, a "performance installation" that sets movement to storytelling.
For the most part, the pieces in "Bodily Engagements" are better thought of as live sculptures than performances, primarily because the dancers, like the sculptures, will be occupying the space over a drawn-out period of time rather than putting on a show with set parameters. "Because this isn't a one-night or two-night performance where we're thinking of the visual elements as props and stage setting … the visual installation is as foregrounded as the movement components, so one isn't in the service of the other," said Wang.