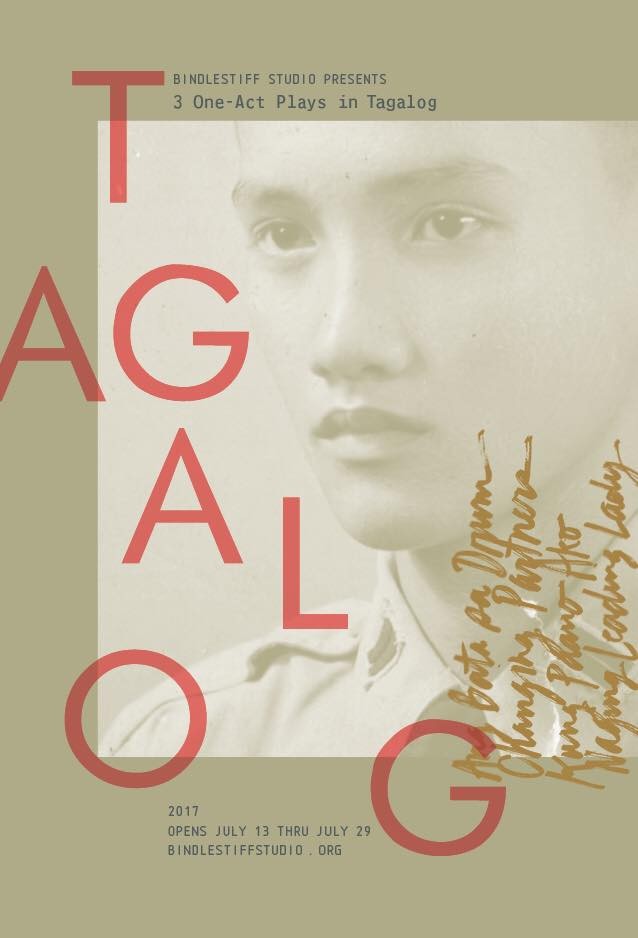 Located in San Francisco's SOMA district, Bindlestiff Studio is the only permanent, community-based performing arts venue in the nation dedicated to showcasing emerging Filipino American and Pilipino artists. Since 1989, Bindlestiff Studio has hosted theatrical productions, music and film festivals, workshops in directing, production, acting, stand-up comedy, and writing, as well as a children and youth theater program. This month, the folks at Bindlestiff will host a stage production written and performed in Tagalog and supplemented with English subtitles.
Tagalog 2017
features three one-act plays from the innovative, brave new voices selected from the prestigious Virgin Labfest of the Cultural Center of the Philippines, which celebrates the best unproduced, experimental works from emerging Filipino playwrights. The playwrights' work is paired with local talents including East Bay-based directors Aureen Almario and Joe Cascasan and actors Kathlyn Cabrera, Richgail Enriquez, Nic Feliciano, and Ryan Morales. The plays explore family life and romance and the complexity the two carry. They'll soon be developed into feature films, so this local production is your chance to be early to the party.
July 13 through 29, Thursday through Saturdays, at 8pm, July 22 matinee show at 2pm, $10-25, 185 Sixth St, San Francisco, BindlestiffStudio.org.