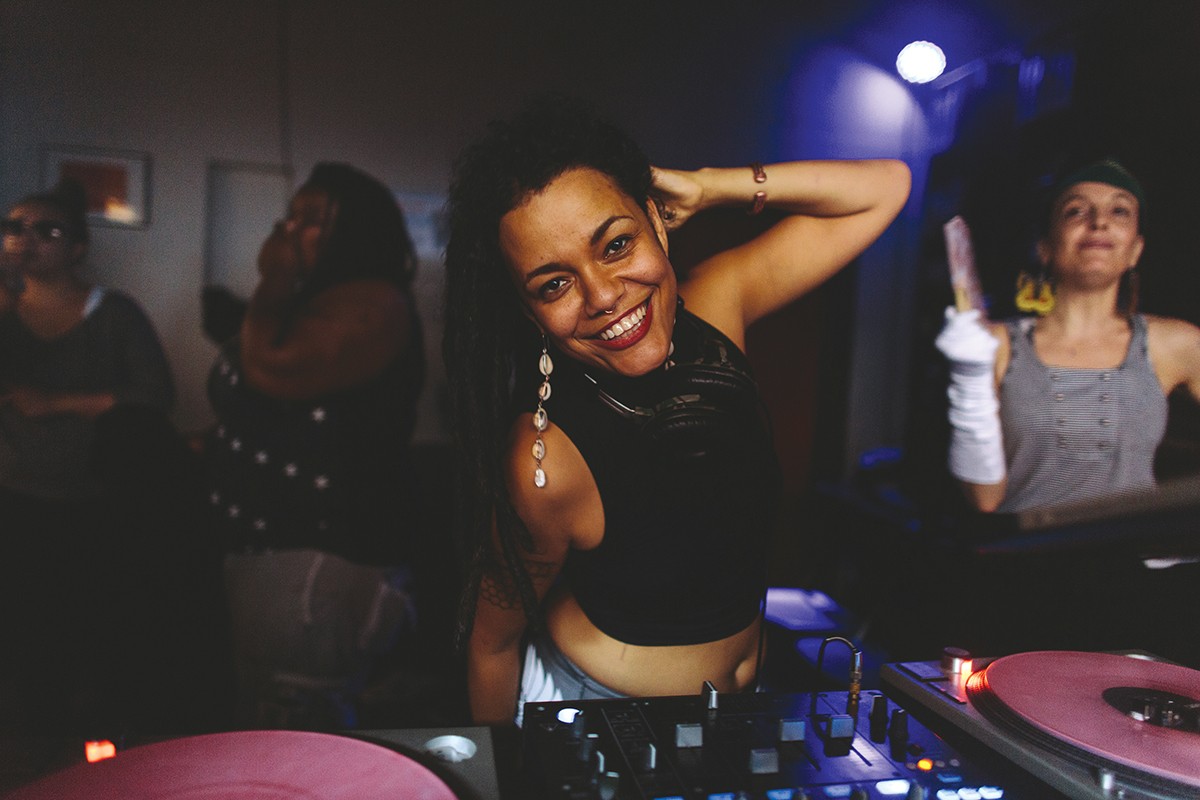 Best DJ Who Dabbles in Every Scene

     Lady Ryan      
@DJLadyRyan on Instagram

Lady Ryan is a busy woman. She's a fixture in the queer party scenes in Oakland and San Francisco; a mainstay (and one of the few female DJs) in Oakland's underground hip-hop scene; and is also involved in other events that celebrate the African Diaspora. Her previous recurring party, Tongue at Senegalese restaurant Bissap Baobab, featured live drummers and eclectic selections of music from all over the world, and she held it down on Monday nights at the dance party and open-mic series at Somar, Monday Night Cap, which was an incubator for local hip-hop talent earlier this year. These days, Lady Ryan is heating up the summer at The New Parish with her seasonal day party series, Soulovely, which she puts on with DJ Emancipacion and rapper-host Aima the Dreamer. The event, which takes place every second Sunday of the month, brings feel-good vibes to The New Parish's patio and draws out a big, diverse crowd of queer and straight folks alike.
— N.V.
Best Locals Only Event

     510 Day      
@DNas on Twitter

Amid crackdowns on barbecues, loud music, and other forms of outdoor fun at Lake Merritt, the infamous September 2015 incident when police shut down a drum circle inspired local organizer Leon DNas Sykes to host the first annual 510 Day. Taking place at Lake Merritt on May 10, the event paid homage to our East Bay area code and was a political action in the form of a party. Word of the event spread through social media with the hashtag #WeStillHere, and 510 Day was an opportunity for 510 natives to come together to show all the newcomers that, yes, we are still here, and, no, you cannot get rid of us. The get-together drew out many East Bay artists and activists, and featured a community potluck, jazz band, cypher, and lots of fun in the sun. In the face of gentrification, when we find our friends and families being pushed out by economic forces that have no mercy, it's good to know that we still have each other — and also, Lake Merritt.
— P.R.
Best Role Model for Youth

     Zendaya      
Zendaya.com

Though she's acted in Beyonce's visual album, Lemonade, and made numerous red carpet appearances this year, Zendaya has remained incredibly self-aware and humble. An Oakland native whose parents are teachers, Zendaya first rose to Hollywood prominence as an actress on the Disney Channel. She has leveraged her status to raise awareness of social issues such as the importance of voting and the representation of Black women in media. She has responded to cyber bullies with immense grace, confronted culturally ignorant comments from well-known figures, and called out publications for Photoshopping her images. Basically, Zendaya will not take any of your crap, and she will tell you why with finesse, while teaching you something at the same time. Multitalented as an actress, producer, singer, and dancer, Zendaya is about to add entrepreneur and designer to her impressive resume with her own fashion line coming out next spring to reflect her unique personal style. And she still finds time to support Kehlani, a fellow young Oakland musician on the rise.
— C.L.
Best Anything-Goes Weekly Dance Party

     Ultrawave at Somar      
1727 Telegraph Avenue, Oakland. SomarBar.com

Downtown Oakland is awash with weekly parties. But no party is as consistently fun week after week as Ultrawave, an event that's been getting the weekend started on a Thursday night for five years and counting. Ultrawave is a constant celebration of all things Oakland and beyond, be it a heavy rotation of Too $hort and Mac Dre, an appropriately timed Gucci Mane party at the hour of his recent release, or Warriors-themed parties for diehard fans and casual aficionados alike. With plenty of tasty cocktails that don't cost an arm and a leg, attractive locals, and veteran DJs with keen ears for new music (DJ Fuze, Willie Maze, and Sake One) at one of Oakland's most tried and true dance clubs, what's not to love?
— P.R.
Best Place to Commune with the Based God

     Feels      
WineAndBowties.com

Once an underground West Oakland get-down, Feels has grown into a mini-festival featuring intricate exhibits by local visual artists and live music from high-profile performers. Thousands of attendees came through for the fifth edition of this event series, which the arts and culture blog Wine & Bowties has been throwing semi-regularly for the past two years. Feels V featured sets by Toro y Moi, Kanye-approved production duo DJDS, and headliner Lil B aka the one-and-only Based God. The event's creators, Max Gibson and Will Bundy, have carefully curated Feels in a way that captures the rhythm and aesthetic of the local scene. Feels still has the same homegrown charm and eclectic vibe that it did when it debuted, and the additional presence of formidable acts manages not to take away from the event's focus on showcasing and celebrating local creative minds. A sixth edition of Feels has yet to be announced, but we sure as hell are looking forward to it.
— R.P.
Best Bollywood Cinema

     Cine Grand      
39160 Paseo Padre Pkwy, Fremont. 510-598-4171. Fremont.CineGrand.us

Bollywood is bigger than Hollywood. It's the biggest film industry on earth, and its writers, directors, and ultra-handsome stars produce a blur of larger-than-life movies each year, especially the epic dancing musicals and playful comedies the industry is best known for. But modern-day Bollywood — technically the Hindi-language film industry centered in Mumbai, though the term can also refer to Indian films generally — creates terrifying thrillers, thoughtful dramas, and dark crime flicks on par with anything made in Los Angeles. The best place to soak up the latest culture-industry products from the Indian subcontinent is at Fremont's Cine Grand, an unassuming multiplex hidden in a shopping mall one block from the BART station. Cine Grand has luxury reclining seats, a booming sound system, seven screens, and typically features a dozen films playing on any given day.
— D.B.G.
Rapper with the Most Original Flow

     Rexx Life Raj      
@RexxLifeRaj on Instagram and Twitter

At a time when rappers often rely on AutoTune to add melody to their flows, Rexx Life Raj shows us that Sunday church vocals are still something to be appreciated. Although he possesses the ability to harmonize in a way that would make Jon B. proud, at any point in a song, he can switch from tuneful rap-singing to delivering up-tempo bars riddled with metaphors. Take this line from "Handheld GPS" off his recent album, Father Figure, where Raj addresses our technology-obsessed culture: Two cell phones, still so disconnected. It's a deceptively simple lyric that reminds us that just because we have more access to people, doesn't mean we're building authentic relationships. And with Noisey lauding Father Figure as "an album for anyone who likes breathing," we can expect a big year ahead for the Berkeley native.
— D.P.
Best Pagan Rite

     Garden of Memory       
GardenOfMemory.com

Just outside the gate of Mountain View Cemetery rests the stately Chapel of the Chimes (4499 Piedmont Ave., Oakland), a naturally lit, labyrinthine crematory and columbarium that features floor-to-ceiling cinerary urns fashioned like books on shelves. The wonderful structure — overhauled by pioneering Bay Area architect Julia Morgan in 1928 — is also the venue for Garden of Memory, an experimental music event that occurs annually on the summer solstice, the longest day of the year, and concludes with a participatory bell-ringing ceremony. Dozens of musicians — renowned artists and scrappy experimentalists alike — perform simultaneously throughout the building in an event that encourages attendees to wander and follow appealing noises as they emanate from various nooks and chambers. The event, which this year celebrated its twentieth anniversary, occurs in the midst of a lot of religious iconography, but the thematic anchor of the summer solstice — historically an occasion of pagan celebration — is its strongest overtone.
—S.L.
Best Feminist Anthem

     Rocky Rivera, "Turn You"      
@RockyRivera on Instagram and Twitter

In the face of societal expectations to marry a breadwinning man, rapper Rocky Rivera says, Fuck a diamond ring. Instead, she goes by her own rules and focuses on her own hustle. In her song, "Turn You," Rivera breaks down her definition of feminism, making its importance clear and simple for those who have yet to get with the program. The San Francisco MC raps her rejection of gender roles over a nostalgic beat that lends a smooth, easy flow to her candid lyrics. Like the other songs on Rivera's Nom De Guerre, "Turn You" brings critical dialogue to the masses in a way that is both entertaining and accessible. Who said you can't make slaps out of political discourse? Rivera uses lyrical prowess to deliver her message — perfectly summed up in the final verse of the song: My fate is greater than the gender you assign to me.
— R.P.
Best Place to Get Your Groove On

     Free Funk Thursdays at The Starry Plough      
3101 Shattuck Ave., Berkeley. 510-841-2082. TheStarryPlough.com

Over forty years since a band of music-loving Irish expats first opened its doors, The Starry Plough Pub has cemented itself in East Bay lore for its genesis as an Irish Revolutionary watering hole. At its inception, the Plough collected donations in wine bottles to send to the Irish Republican Army and the families of Irish Catholic revolutionaries in British jails. Decades later, however, the bar has shifted from its political origins to establish itself more seriously in the local music scene. A bit of a chameleon, the venue swings freely from blue collar bar to poetry open mic to Irish folk house — and the pub boasts live entertainment seven nights a week. But nothing draws crowds like the Plough's beloved Free Funk Thursdays, which take place every week at 9 p.m. With no cover charge and a rarely-empty dance floor, the live funk, soul, hip-hop, jazz, and Latin event gathers an eclectic mix of UC Berkeley students and long-time East Bay residents.
— A.S.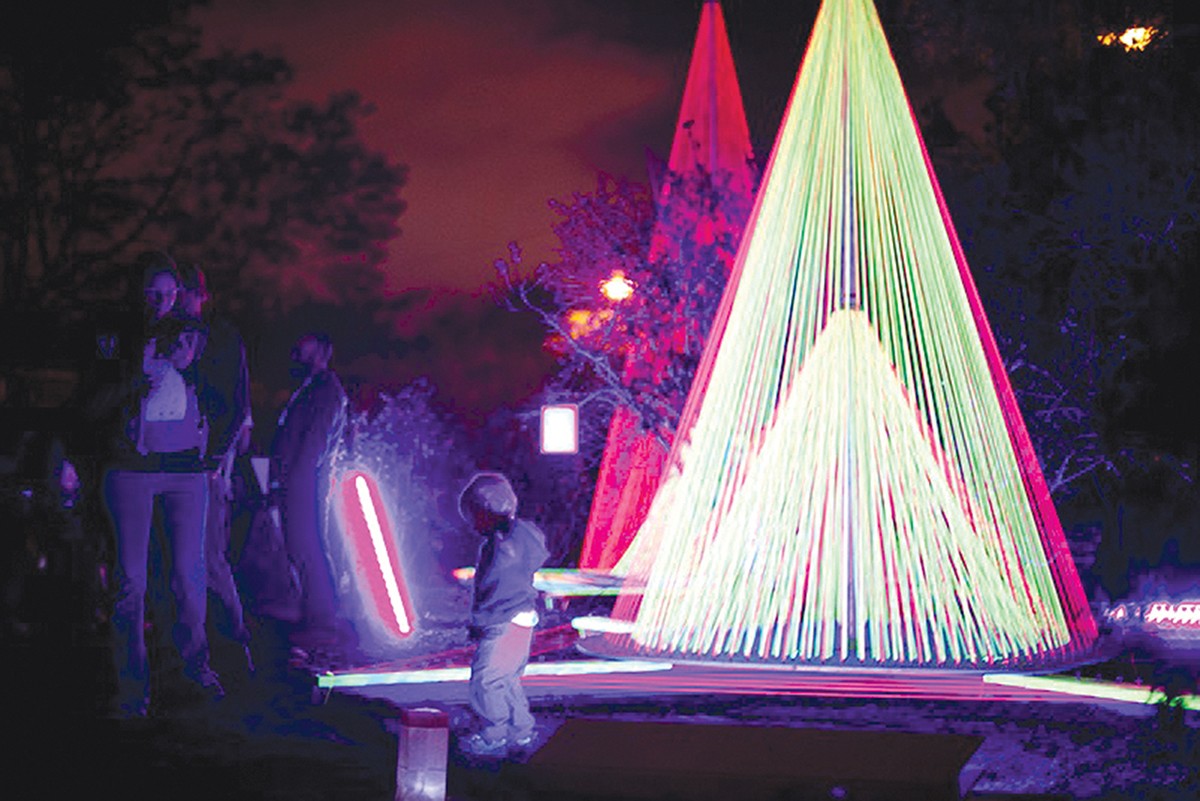 Most "Lit" Festival

     Autumn Lights Festival      
GardensAtLakeMerritt.org

Every October for the past four years, The Gardens at Lake Merritt have hosted the annual Autumn Lights Festival put on by the city of Oakland. This two-night event illuminates the gardens at night with a magical experience featuring glow-in-the-dark art installations crafted by over one hundred artists, many of whom come from the Burner community of local builders and makers. Tens of thousands of festivalgoers at the sold-out 2015 event enjoyed a peaceful stroll through seven acres of themed gardens. A wide variety of sculptures with floods and flashes of colorful light and even flames transported viewers into a new world entirely. While some of the works transformed the gardens' existing structures into luminous installations, others added something entirely new to the landscape. The art, food trucks, live music, and silent disco at the event created a memorable, multi-sensory festival experience.
—R.P.
Best Protest Song

     Elujay, "Soul Food"      
@Elujay on Instagram and Twitter

Social media has made it impossible to avoid the realities of police brutality and other forms of violence and discrimination that disproportionately affect the Black community — even if you have the privilege to not experiences these things first hand. And while angry protest music certainly has its place, Oakland rapper Elujay was able to transform pain and trauma into soothing music with a nostalgic, feel-good vibe and jazzy sonic palette in his latest work. "Soul Food" is particularly moving — and necessary in these trying times. A heartening antidote to the horrors we see in the news and in our cities, the song juxtaposes the protest cry of Hands up, don't shoot with comforting images of warm meals, soulful music, and good weed. While Elujay and Chicago rapper Saba rhyme about injustices, they also paint a picture of community resilience.
— N.V.

Best Art Show for Cadillac Girls and California Hot Boys

     Mac Dre Art Show      
@StreetBleach and @ThizzNationBiz on Instagram

The hyphy movement may be over, but that doesn't mean we've forgotten. Curated by local artist Street Bleach, the annual Mac Dre Art Show has celebrated the life of the late Vallejo rapper Mac Dre, the godfather of hyphy, for the past two years. Mac Dre was known for his love of thizzing and going dumb, and the Mac Dre Art Show offers local youth an opportunity to revisit the carefree days of pre-gentrification Oakland, when ghost-riding and shaking dreads were weekly party activities. And in addition to art that commemorates the beloved artist and the left-field hip-hop culture he inspired, this year's edition featured performances from Mistah F.A.B. and Husalah and an appearance from Mac Dre's mom, Mac Wanda. The Mac Dre Art Show honors more than just the life of one of the Bay's most notorious rappers — it also revisits a time when Oakland and Vallejo were the underdogs, coming up of their own accord with their own culture.
— P.R.
Best New Music Collective

     Perfect Your Craft      
SoundCloud.com/PerfectYourCraft

The members of Richmond music collective Perfect Your Craft (PYC) unexpectedly emerged onto the local hip-hop scene over the past year and have made it clear they're here to stay. 2016 has been full of milestones for the group, including a headlining show in May at The New Parish that featured performances by rappers Pluto Mars and NDGO Sosa and singer Samaria. The collective is multi-talented and includes multi-instrumentalists, producers, and engineers who collaborate frequently in their Pinole studio. Fellow members DTB, Lawwi, and Mill handle all of the collective's production in-house, giving the crew control over all aspects of the creative process. Most members of PYC are only nineteen or twenty-years-old and have been steadily building momentum with singles and mixtapes, so there's no telling what they can accomplish if they continue to grow together.
— D.P.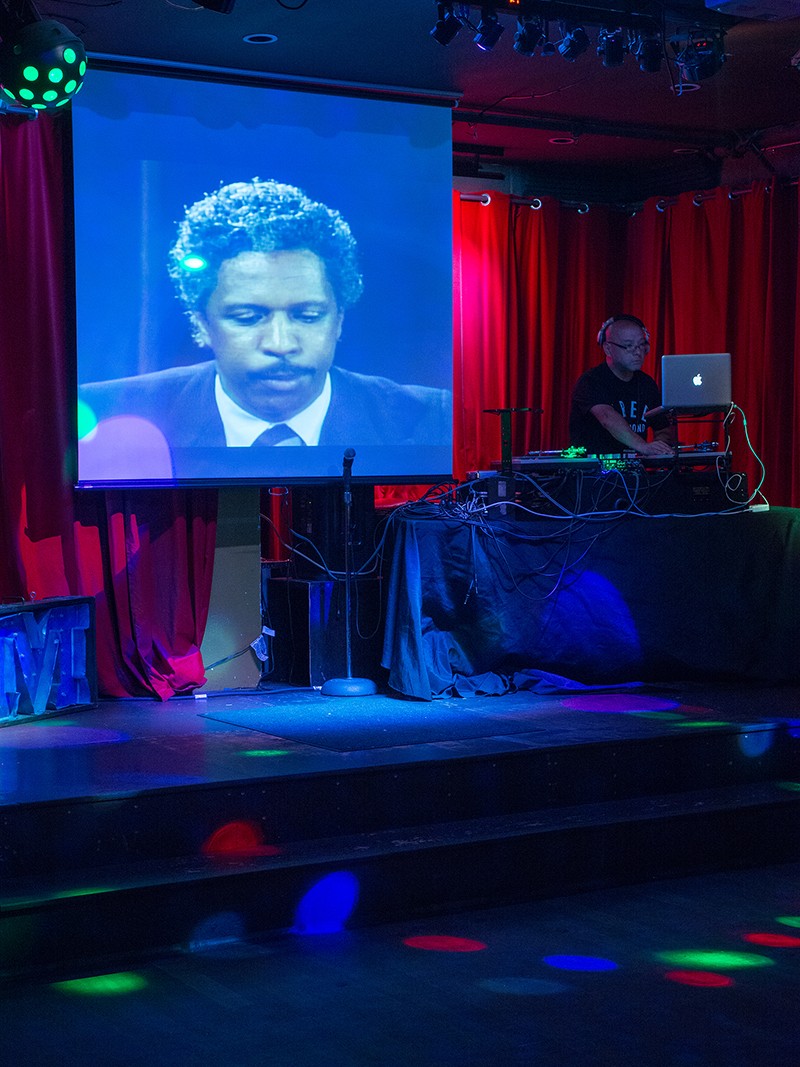 Best Monday Party That Feels Like a Friday Night

     Motown on Mondays at The Legionnaire      
2272 Telegraph Avenue, Oakland. 510-891-8660. LegionnaireSaloon.com

For most of the history of Oakland and other mid-sized cities, Monday night has typically been reserved for complaints about the work week yet to come, or just a lousy night out for people who don't have nine-to-fives. Dancing is generally a weekend activity, but Motown on Mondays at The Legionnaire gives weekend warriors a reason to power through until Monday night. With nostalgic, soulful song selections that are heavily inspired by partygoers' parents' and grandparents' record collections, the party gives weeknight socializing a breath of fresh air in this neighborhood bar's upstairs venue, which usually gets packed with zealous dancers week after week. But this isn't your parents' or grandparents' Monday night party, so prepare to get weird.
— P.R.
Best New Hardcore Band

     Techie Blood      
Guy Fieiri Official on YouTube

The members of Techie Blood will tell you they're not a political band, but their dystopian brand of hardcore suggests otherwise. The group's music is rife with breakneck guitar riffs, a pounding rhythm section, and relentless, screeching feedback that strays from the typical hardcore template with its psychedelic electronics. The gritty, austere sonic palette of its first two tapes conjures images of our technology-obsessed, consumer-driven society collapsing into an apocalypse. Bandleader Trevor McBride is also an archivist of obscure punk and hardcore, and his YouTube channel, Guy Fieri Official, which hosts all of Techie Blood's work online, contains a collection of digital versions of rare punk tapes from bands such as The Torpedoes and Junkyard Dog. While McBride and his bandmates insisted that Techie Blood doesn't have a definitive ideology, listening to their music is a good way to channel your rage at the current sociopolitical climate.
— N.V.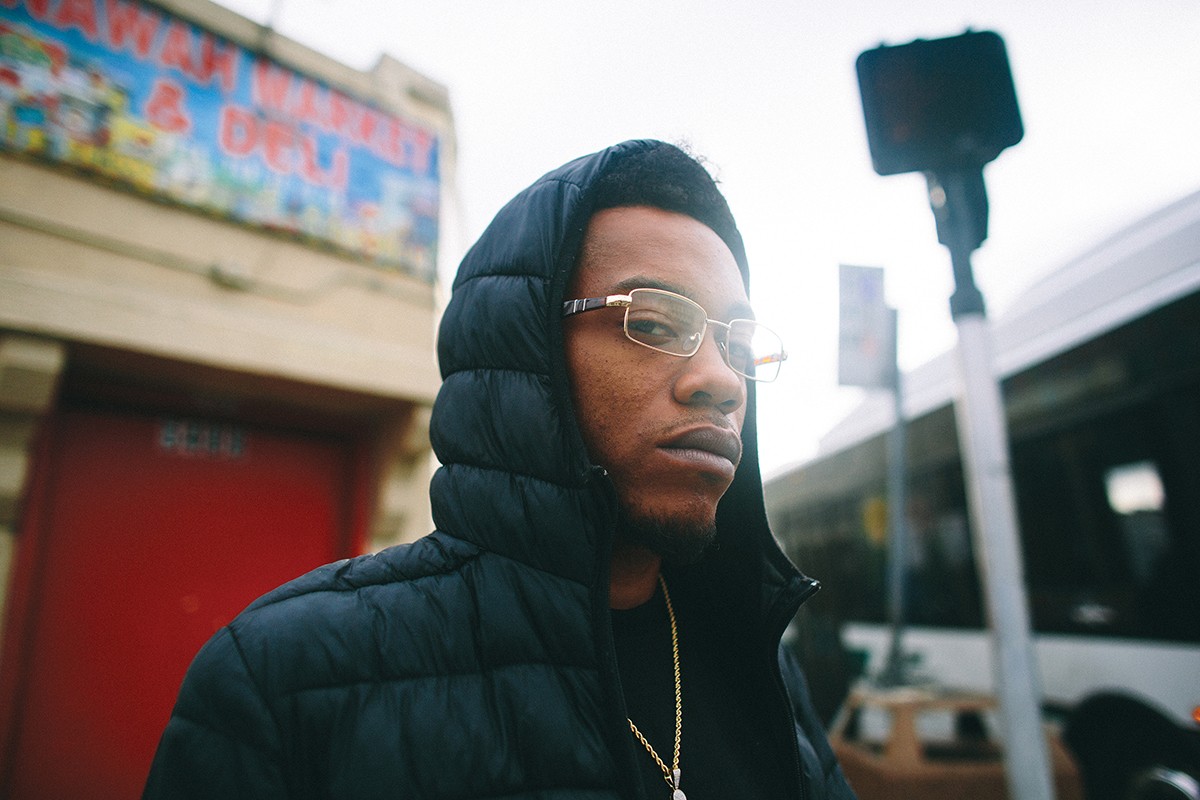 Most Consistent Hustler

     Young Gully      
@YoungGully on Twitter

If anyone can gas on a beat, it's definitely Young Gully — and he said so in "The Definition of Gas," a regional hit that attests to his verbal dexterity and put him on the map in 2009. An independent artist, Gully has always been exceedingly prolific, and his thoughtful, politically engaged work has made him a voice of the people. In 2010, his mixtape The Grant Station Project paid homage to Oscar Grant — and is still relevant today as people across the country rally for an end to police brutality. But over the past year, we've seen Young Gully reach a more mature point as an artist and produce some of his most emotive and resonant work yet. His three-part Bermuda album came at a time when the artist turned to religion to process the difficulties in his life, emerging with honest reflections that showed him using his vulnerability as a form of strength. And with his new album, David 2: Michelangelo, which came out only several months after the last installment of Bermuda, Gully has continued to show us that he's one of the East Bay's most consistent hustlers.
— N.V.
Best Podcast to Hear Local Musicians Ramble

     Awkward Convos with Beejus      
SoundCloud.com/AwkwardConvos

Oakland is in a distinct musical era at the moment. Local musicians never stopped producing interesting music since the nationally recognized hyphy scene reigned over the Bay. But what's changed is the flourishing homegrown festivals, publications, and platforms that recognize and archive the artistic products of local creators. The podcast Awkward Convos with Beejus is one such platform, in which rapper and host Beejus gives intentional space to informal conversations in his in-home studio in West Oakland. Awkward Convos gives listeners a chance to learn about the struggles and victories of local musicians through candid stories, and guests have included Rexx Life Raj, T. Carriér, and Caleborate (disclosure: East Bay Express music editor Nastia Voynovskaya was once a guest). An episode can range from Beejus and guests trading jokes to debates about the rap game and explorations of social justice issues.
— R.Ge.
Best New Blog on the Pulse of the Scene

     Nook and Kranny      
NookAndKranny.com

In an effort to combat negative stereotypes about their native Bay Area, cousins Mamou Kilambi and Odilcia Balondola started the blog Nook and Kranny, which highlights local music, art, food, and other facets of culture mostly produced by fellow young, Black, and gifted creatives. The duo, who call themselves Les Jumelles (or, "the twins"), have wide-ranging taste, and their posts include interviews with local musicians, event recaps that show the heart of Oakland's youthful art and music scenes, and essential guides to summer events, skincare, and even meditation. With keen ears for new music, savvy taste in fashion and design, and hearts for activism and social justice, Kilambi and Balondola are trustworthy guides to navigating what to see and do in Oakland. And in addition to their well-curated blog and Instagram (@NookAndKranny), they're starting to throw parties and events that showcase their talented peers.
— N.V.
Best DJ Crew Taking Over the Summer

     Wav Bros      
@WAVBROSINTL on Twitter

Comprised of Shruggs, Drew Banga, Mele$Wave, and Spencer Stevens, Wav Bros is a new DJ collective that has reinvigorated the underground side of Oakland's hip-hop party scene — throwing outdoor block parties and warehouse functions, and giving the people plenty of memorable Snapchat material and more than a few epic hangovers. But apart from their knack for getting folks turnt up to Bay-centric slappers, the members of Wav Bros are talented musicians and producers. Drew Banga, for instance, has made beats for the likes of Kamaiyah and Caleborate. And Spencer Stevens has produced for Legendvry and Duckwrth, but actually got his start in music as a jazz drummer and pianist. With their incessant hardwork and forward-thinking visions, it's without a doubt that the four Wav Bros will be ready for bigger stages before long.
— N.V.
Best Icon for Boss Chicks

     Kamaiyah      
@ItsKamaiyah on Instagram and Twitter

At her recent sold-out show at the New Parish in Oakland, Kamaiyah gave the crowd the quintessential Bay Area rap show it craved. Between performing songs from her debut album, A Good Night in the Ghetto, DJ OHSO played local hits — and the energy in the room never fell below hyphy. But when the first synthy bass notes from "Niggas" came on, the women in the crowd became ecstatic. Featuring a reworked sample from Too $hort's "Freaky Tales," the song has Kamaiyah boasting about the men who offer her their best while she insists that she can't be tied down. The theme of independence — financial, artistic, and sexual — runs through A Good Night. And for all the fuck-bitches-get-money anthems that women and others have uncomfortably accepted throughout rap history, Kamaiyah offers a different rallying cry: Boss bitches, let's get money.
— R.Ge.
Best Out-Of-Town Artist to Make the East Bay his Adopted Home

     Pepperboy      
@Pepperboy22 on Twitter

A veteran of Arkansas street rap, Pepperboy attracted a national cult following with his distinctive, falsetto rap style and lyrics about the dark realities of life in inner-city Little Rock. His self-released mixtapes speak to living with trauma in poetic ways that highlight the preciousness of human life and redemption from sin. The rapper's idiosyncratic style caught the attention of some experimental producers including Clams Casino and Oakland's Ian Taggart of the acclaimed duo Blue Sky Black Death. Around that time, Squadda B of Oakland's Main Attrakionz also began collaborating with Pepperboy after reaching out to him online. Since 2012, Pepperboy has been making frequent trips to Oakland and calls the city his second home. And with his new super group, Green Ova South, also featuring Taggart and Squadda, even more East Bay rap fans have gained an appreciation for his inimitable flow.
— N.V.
Best Party Planner for Your Social Life

     Social Life      
@Social_Life on Instagram

Oakland is a never-ending sea of awesome parties and beautiful people, so if you're looking for places to meet queer cuties of color, life-long Warriors fans, and radical activists, then Social Life has a party for you. Oakland native Chaney Turner founded the promotional outfit, which has been curating homegrown turn-ups for the past decade. Many of Social Life's recent events have taken place at venues such as Parliament, AU Lounge, and Starline Social Club. Get Low, a monthly hip-hop dance party for queer people of color at Starline, is its latest event. And Mood, a recurring party that pays homage to a single artist each time — such as Aaliyah, Drake, and Janet Jackson — has featured DJs such as local legend Pam the Funkstress, aka Purple Pam, who became Prince's tour DJ just before his untimely passing.
— P.R.
Best Tiny Venue to Host the Most Poppin' Functions

     PRIME Development      
322 15th St., Oakland. 415-309-1311. ZeekEquipment.com

Size hasn't deterred PRIME Development, a tiny art gallery and clothing store specializing in street wear and vintage sports wear, from hosting some of the most fun art exhibits, block parties, and underground rap shows in Oakland over the past year. The space is at the center of the stretch of shops and galleries on 15th Street in downtown, the home of the Second Saturday art walk — which is the more low-key, locals-only answer to First Friday. PRIME has been a key incubator for Oakland's youthful creative scene over the past year. Rappers Azure and All Black and DJ crew Wav Bros have performed there, and its events often turn into epic block parties when guests overflow into the street. PRIME is an acronym for "Pride & Respect is My Everything," and the shop relentlessly uplifts the community by providing a safe and judgment-free space to have fun.
— R.Ga.
Best New Producer

     GARREN      
SoundCloud.com/GarrenMusic

Despite having just graduated from UC Berkeley, electronic musician GARREN already boasts a handful of collaborations that would make seasoned producers envious. Aside from releasing his debut EP, The Late Day Sessions, this past year, GARREN has also produced tracks for Chicago rappers Joey Purp and Chance the Rapper. Perhaps his most notable work yet is "Smoke Break," GARREN's contribution to Chance's acclaimed new mixtape, Coloring Book. The track features superstar Future, and its dreamy, layered synths and jovial keys seamlessly complement the two rappers' radically different styles. Plus, the song's spot on the Golden State Warriors' very own Draymond Green's Big Game Playlist has definitely made GARREN a local favorite.
— R.A.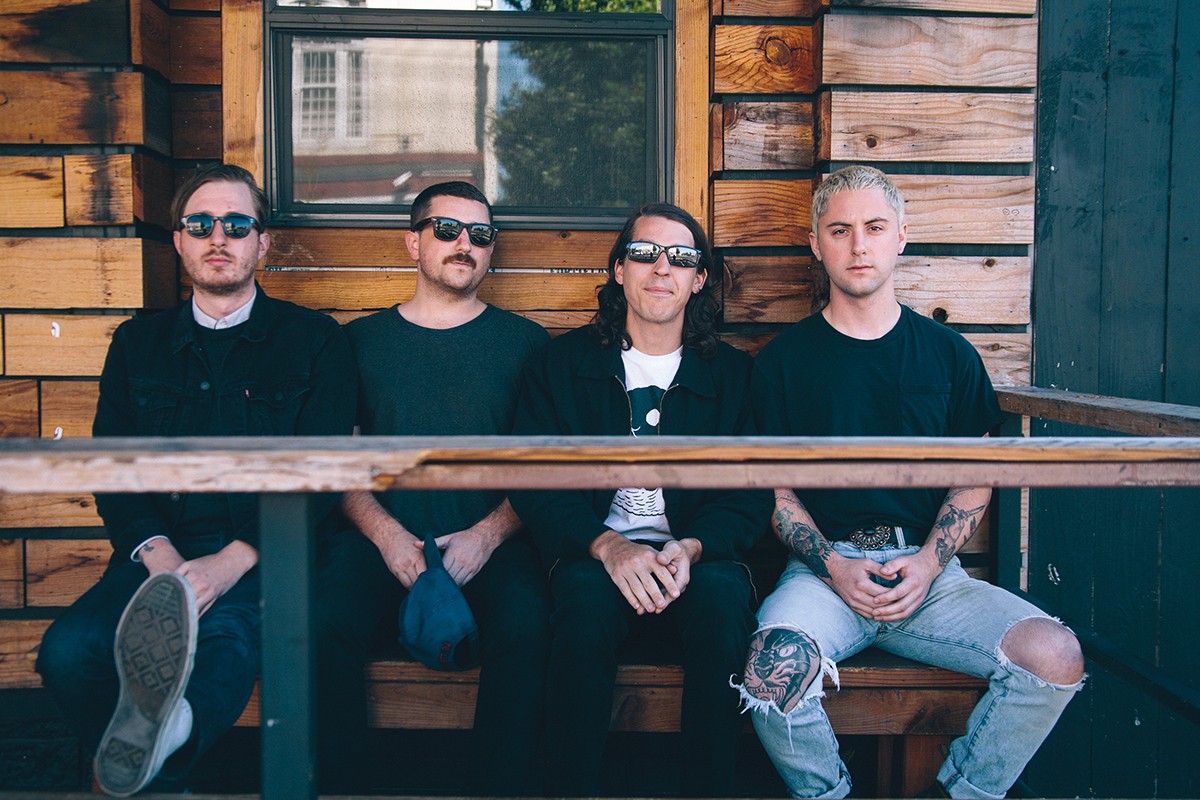 Best Soundtrack for your voyage to the underworld

     OVVN      
OVVN.BandCamp.com

OVVN's (pronounced "own") music is austere, creepy, and discordant — and bandleader Ethan Jayne likes it that way. The Oakland-Santa Rosa quartet started as a solo project the multi-instrumentalist cobbled together in his studio and now is a full-fledged four-piece band with a genre-defying sound that contains strains of noise rock, doom metal, and punk. With a slow-paced, pounding rhythm section backing him, Jayne sings into a pitch-shifted mic that bifurcates his voice into a demonic chorus that can come as a shock to those who have heard his friendly speaking voice. Jayne's splintery guitar chords pepper OVVN's bass-driven compositions throughout. He tends to stay away from catchy riffs, instead deploying frenetic bouts of strumming and feedback. And with the recent release of I Love Myself and Want to Live, OVVN's latest record, it's safe to say that OVVN is one of the most original and hard-to-classify Bay Area bands out right now.
— N.V.
Best Business Model for an Underground Venue

     #RegularsOnly      
@OGPenn on Twitter and Instagram

After you've been to a few parties at #RegularsOnly, walking into this venue (which is actually a backyard in a residential West Oakland neighborhood) is reminiscent of the Cheers theme song: Where everybody knows your name/And they're always glad you came. With the rise of gentrification, accessible places for the community to gather have waned, and overpriced coffee shops and beer gardens abound. #RegularsOnly — which is operated by a crew of friends neighbors (including writer Pendarvis Harshaw, rapper Erk tha Jerk, and singer London) — still stands as a place to gather for eclectic events such as daytime reggae parties, live podcast recordings, s'mores over the campfire, and even Trap Karaoke (which is exactly what you think it is). You may come in feeling a stranger, but will undoubtedly leave feeling like part of the family. News of #RegularsOnly events usually spreads through word of mouth, and if you don't know where the venue is, ask a local. 
— R.Ga.
Best Place to Hear Music from Istanbul to Oakland

     Club Chai      
@8ULENTINA and @_foozool on Twitter

Walking into a Club Chai event is overwhelming and refreshing at once. It is unmistakably a dance party, and the air is thick with sweat. But beyond that, not many labels can do the Club Chai experience justice. Its founders and resident DJs, 8ULENTINA and foozool, describe it as a genre-bending event that centers female and trans DJs and producers from different global diasporas. The result is savvy mixes of club music of a variety of styles from beyond the Western world, with a crowd as diverse as the party's soundtrack. Since January of this year, Club Chai has mostly taken place at Alena Studios in West Oakland. The event has featured a strong roster of DJs, including DJ Haram, Neto 187, Turbo Sonidero, Shruggs, and Jasmine Infiniti. In May, 8ULENTINA and foozool took Club Chai to Los Angeles for a collaborative underground party with the influential label Fade to Mind. Just halfway through its inaugural year, Club Chai has already taken Oakland for a ride, and there is a good chance the best is still to come.
— R.Ge.
Best Oakland Arts Scene All Star

     Brontez Purnell      
@BrontezPurnell on Instagram

When you think of Oakland, you might not necessarily imagine socialites in the same way as you would when picturing, say, Los Angeles. But we definitely have our own set of hell-raising, party-going folks about town. These are the people that everyone knows, who attend every art show, are probably in a band or two, and are guaranteed to bring a good time to every party. Among these infamous locals, Brontez Purnell is an icon. A long-time Bay Area resident originally from Alabama, Purnell is known for his many artistic talents. He's the frontman of the garage rock trio Younger Lovers and originally was a member of the legendary queer, electro-pop outfit Gravy Train!!!! He's also an actor and filmmaker (see his experimental short film, 100 Boyfriends Mixtape), the founder of the Brontez Purnell Dance Company, and the author of The Cruising Diaries and Johnny Would You Love Me If… Simply put, he's an artistic rabble-rouser and a gem.
— P.R.
Best DJ for Your Hot Tub Party

     Fela Kutchii      
@Ambr33zyBA on Instagram

Fela Kutchii, aka Ambreezy BA, came up during the golden era of Oakland warehouse parties in the late Aughts, making a name for herself as a member of Hottub — a now-defunct but fondly remembered female rap group. The always fashionable Ambreezy has leveraged her role in the local art and music scene into a successful DJ career under a new name, drawing on the same musical inspirations behind Hottub to keep the dream of Oakland nightlife alive. With her tastes leaning towards international party rap, baile funk, and house that translates cleanly into 3 a.m. twerk offs, Fela Kutchii is the DJ you want on the ones and twos when you find yourself suddenly and drunkenly naked in a hot tub filled with attractive people just before the crack of dawn.
— P.R.
Best Punk Auteur

     Samuelito Cruz      
@Big_Dumb_Kush_Daddy on Instagram

The East Bay scene is rife with bands from any punk offshoot you can imagine — California hardcore, lo-fi garage rock, and fuzzy indie pop all reside within the same county lines. Admittedly, it's a bit challenging to keep track of them all — unless, of course, you're Samuelito Cruz, the reigning jack-of-all-trades, juggling various roles in as many as four East Bay bands of different punk subgenres (according to our last count). His projects include Happy Diving, Baja Boys, The Tony Molina Band, and Toner. Cruz's impressive collection of work is covered in a distinct layer of distorted fuzz — a haze that can shift from lackadaisical to upbeat or aggressive, depending on the project. A versatile songwriter and performer who never seems to run out of ideas, Cruz truly embodies the DIY punk ethos — and makes it look easy as hell.
— R.A.
Best Legal 3 a.m. Dancing

     New Karibbean City      
1408 Webster Street, Oakland. NKCOakland.com

New Karibbean City is one of the best places to go when it's after last call but you are not done dancing or meeting new people. It's located downtown off of 14th Street, close enough to the Telegraph Avenue bars to make it an easy destination after you've closed out your tab. With DJs that play reggae, hip-hop, dancehall, and, occasionally, salsa, you can usually still get in to get your groove on until you can't dance anymore. Yes, there's a bar, but it closes at 2 a.m., so this is a strictly dancing kind of situation. But with all the fine people in there, you can expect to keep sweating.
— P.R.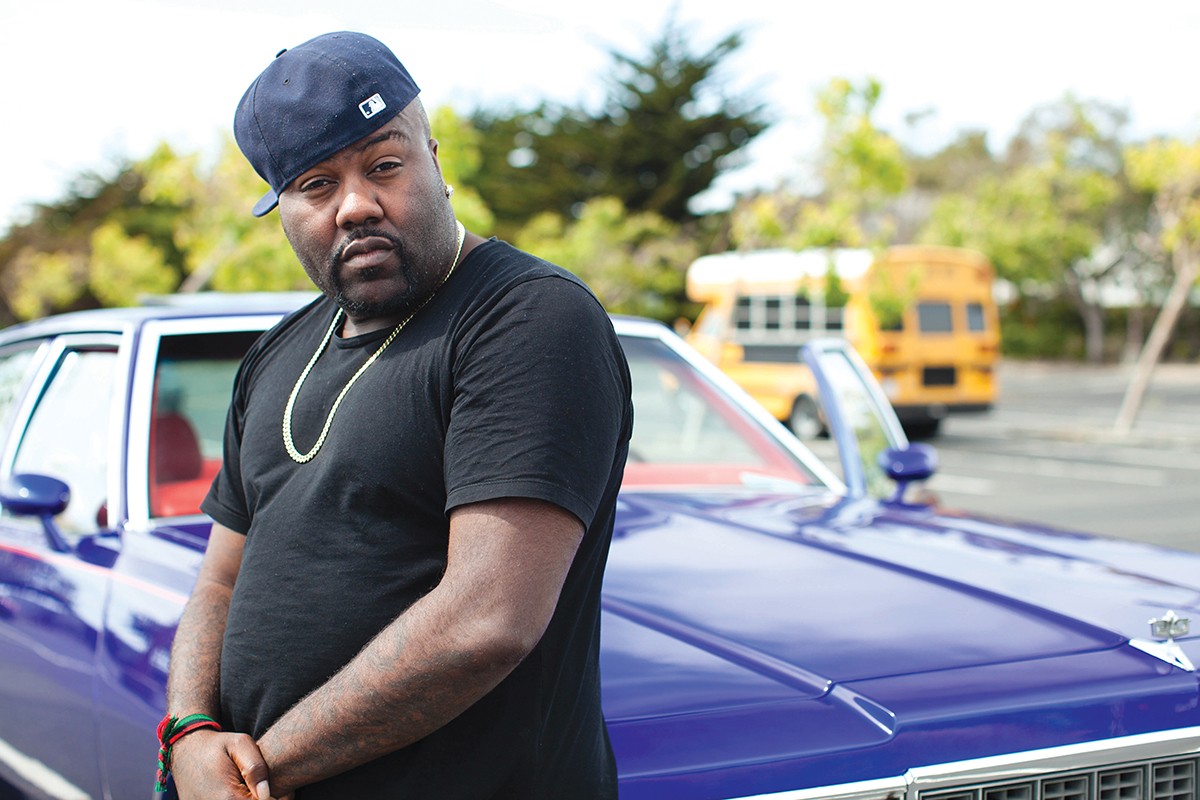 Hyphiest Philanthropist

     Mistah F.A.B.      
@FabbyDavisJr1 on Instagram

Mistah F.A.B. recently made waves with his long-awaited Son of a Pimp, Pt. 2, an epic album years in the making that features the who's who of rap from the Bay Area and beyond — the usual suspects, like E-40 and Keak Da Sneak, as well as surprise guests including Kendrick Lamar and Raekwon. But even when Fabby Davis isn't in the spotlight for his music, he's grinding to give back to his North Oakland community. Over the past ten years, he's tirelessly organized grassroots efforts to empower those in need, including toy drives, backpack giveaways, Thanksgiving turkey giveaways, gun violence prevention initiatives, and events to educate people about domestic violence. Now that he's a veteran in the rap game, he's stepping into his role as a philanthropist and community leader in a major way — and the socially and politically conscious verses throughout Son of a Pimp, Pt. 2 attest to that as well. — N.V.      
Best Catcalling Revenge Anthem

     Las Sucias, "Chiquito Bendito"
     Sucieria.Bandcamp.com
Danishta Rivero and Alexandra Buschman gravitated toward each other as students of composition and electronic music at Mills College in 2008 because of their Latina heritage, similar upbringings steeped in music of the Caribbean diaspora, and long-simmering resentment for a culture that often relegates women to ornamentation. This year, their mutual interests coalesced on their debut as Las Sucias, a four-song, Ratskin Records-released tape called ¡Salte Del Medio! A thrilling collision of caustic electronics and scuttling dembow grooves, the release opens with "¡Chiquito, Bendito!" Their spellbinding dual vocals, delivered in Spanish, begin with a too-familiar scenario: catcalling. Only, this street harassment scene ends in the dungeon with whips and dildos and an avowed bucha mala in the dominant position.
— S.L.
Best Musician to Use Innovative Technology

     Pamela Z
     PamelaZ.com
Beyond Silicon Valley's dominance over tech, another force of innovation has resided in the Bay Area for the past twenty-plus years. Experimental composer Pamela Z utilizes unusual technologies — such as her custom-built, ultrasound-powered MIDI (Musical Instrument Digital Interface) controllers — to create hypnotizing, otherworldly performances that allow her to process her vocals in real time. She takes the stage with a curious set up of mics and wires coming in and out of a laptop, often with visual projections behind her. Moving her hands through the air, she warps and loops her voice while activating samples from her computer to create rhythmic patterns. The classically trained Z has performed in venerated local institutions such as the Berkeley Art Museum and Pacific Film Archive and Yerba Buena Center for the Arts, where she recently premiered her newest piece, Memory Trace, which explores human perception through her surreal, experimental process. — R.Ge.      
Best Spot for Tinder Tell-alls

     TMI Storytelling      
TheGinaGoldShow.com

Dildo raffles. Burlesque performances. Real-life Tinder experiences. TMI Storytelling is a monthly spoken word performance-turned-variety show where local comedians share hilarious experiences at the intersection of love and lust. The series has recently picked up steam to attract a growing crowd of regulars. Come for host Gina Gold, a former phone sex operator with wide-ranging anecdotes including from her stripping days at the Lusty Lady: "We were at that place before that shit was unionized … when women had hair on their chests and gorilla crotch," she qualified at a recent performance. Joining her on stage is a consistently gut-busting crew of local acts riffing on taboo themes. Though the venue often changes, expect good eats and drinks, tickets under $20, and a warm and friendly crowd that isn't afraid to hoot. The vibe is so infectious, you'll find yourself hollering by the end.
— A.B.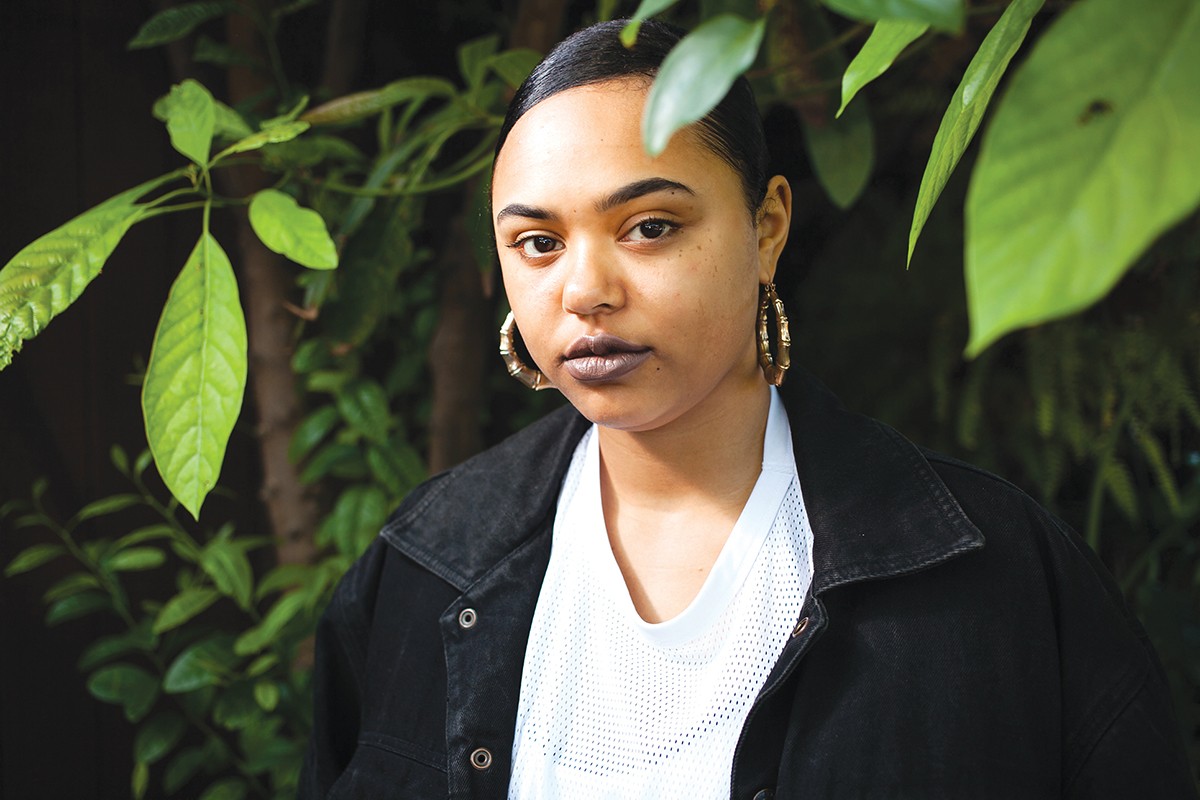 Best New R&B Talent

     Samaria      
@SamariaMusic on Instagram

Twenty-year-old Oakland native Samaria made an impressively strong debut in 2015 with The Story of Right Now, a project that quickly became a local favorite and garnered praise from influential music publications such as The FADER. The rising singer has a gift for storytelling through ballads, and her mixtape is flush with nuanced, emotive songwriting that shows her inhabiting different characters — a talent that's evident in her believable acting in her short film of the same title. Over undulating beats that evoke Destiny's Child and Aaliyah, Samaria's diaristic verses explore the mind of a young woman grappling with relationships and coming of age. "Right Now" is particularly powerful, dropping the listener squarely into Samaria's inner conflict as she narrates the feeling of being stuck in a volatile romance that's spinning out of control. And with her dynamic live shows and well-put-together, sporty-chic aesthetic, she's pretty much the complete package.
— N.V.
Best Flyer Artist

     Rob Fletcher
When Rob Fletcher was a sixth grader in Rockford, Illinois in 1985, he earned ten bucks drawing Eddie, the infernal Iron Maiden mascot, on the back of a classmate's jacket. As Fletcher reflects in his self-published retrospective, Garbage Day, it marked the beginning of an illustrious career in instant litter: album art, advertisements, and lettering, but mostly gig flyers. Fletcher, a longtime East Bay record peddler and vocalist in Musk, draws with an eye to the sordid and foul, rendering humanoid creatures and estranged anatomy alike in kinetic, black lines. The pustules and boils that inevitably litter his work are particularly distinct, perhaps a byproduct of his sideline in ghoulish horror makeup. Drawing flyers is a thankless task. The work is literally discarded or trampled underfoot. But Fletcher's palpable devotion and evidently manic creative invention ensures that, though the objects might yellow on poles and crumple in pockets, viewers' impressions of them will endure.
— S.L.