The ill-fated campaign committee that advocated for a controversial sit/lie measure in Berkeley in 2012 agreed last night to pay a $3,750 fine for violating the city's election laws. Last November, the Coalition for Berkeley Civil Sidewalks, Yes on S, admitted to the city's Fair Campaign Practices Commission (FCPC) that it had failed to properly disclose and itemize 58 cash payments of more that $50 it paid to election workers and had failed to report $5,530 in loans and donations.
[jump]
The closed-door negotiations between the commission's staff counsel and the Yes on S campaign had previously agreed to a lower fine of $2,750. But two motions made by FCPC commissioners at the meeting — one to increase the fine amount and one to approve the recommended fine — failed to pass. So the attorney for the Yes on S campaign agreed to raise the fine to $3,750. Afterward, John Caner, the CEO of the Downtown Berkeley Association, who was named in complaint, called the commission's punishment "$3,750 for an honest mistake."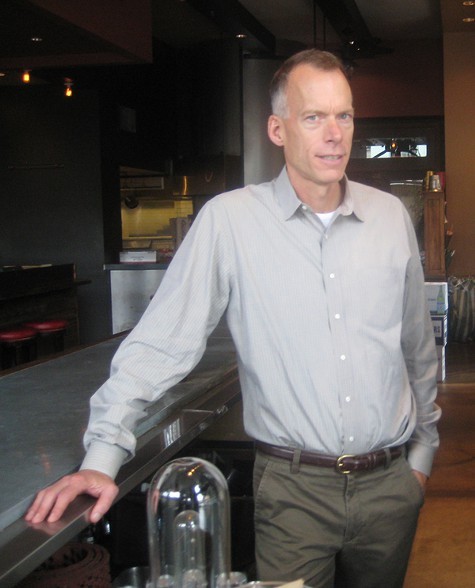 Rachel Swan/file photo
John Caner
Opponents of the Yes on S campaign, however, allege that Caner specifically used the undisclosed cash donations to pay election workers who themselves were homeless — in effect, paying people who would have been most affected by the measure's goal of stopping homeless people from sitting on sidewalks in Berkeley's commercial areas. FCPC officials, however, said that this issue — which had moved Berkeley residents Bob Offer-Wistort and Patricia Wall to lodge an official complaint against Yes on S last August — was not within its jurisdiction.
Wall, who worked on the campaign against the sit/lie measure, said she believes the commission's initial penalty was too lenient. "This behavior is essentially being condoned," said told the commission. "Fines should indicate punishment. This is not punishment. It's a mere gesture." Wall called the alleged recruitment of homeless canvassers "sleazy." Not far away, Caner quietly repeated from his seat, "that's not true" as Wall further denounced his alleged actions. "We did not recruit homeless people," Caner told the commission.
But Offer-Wistort said he and others personally met election workers who, indeed, said they were homeless. "This is stuff I saw with my own eyes," he said. "I don't care how much you fine Mr. Caner. It doesn't make a difference to me. I don't see any correlation between a dollar amount and justice being done. What I care about is the actual story getting out. I think we operate with a politics of shame when we use people based on their economic status to work against their own interests."
Dean Metzger, an FCPC commissioner, called the entire incident "shady" for the lack of transparency on the part of the Yes on S campaign and initially advocated for a penalty of more than $50,000. "To put this under the rug, I think it's something that does a disservice to the citizens of Berkeley." Dave Ritchie, the vice chair of the commission, also pushed for increasing the penalty, and argued that Caner and the Yes on S campaign were not political neophytes. "This campaign was not run by a group of people who came out of the woodwork and knew nothing about the city," Ritchie said, adding that the initial proposed penalty was low and "should be something so people actually pay attention to the law."
In an interview afterward, Caner said, "There was nothing to hide as far as I'm concerned." He said he agreed to the increased penalty to achieve immediate closure. "We lost, but the thing is, I feel really good about the campaign we ran. We did it with a lot of integrity. I think the dialogue was good and I want to work with these people in the future. I don't hold a grudge and, thank God, I just want to put this behind us."