Berkeley Mayor Tom Bates recently released a list of
thirteen recommendations
to spur housing development to address Berkeley's staggering affordable housing crisis. Some residents, however, see several components of mayor's plan as an invitation for further displacement in Berkeley, where, according to a recent city staff report, the median rent jumped 12 percent in the last year alone.
[jump]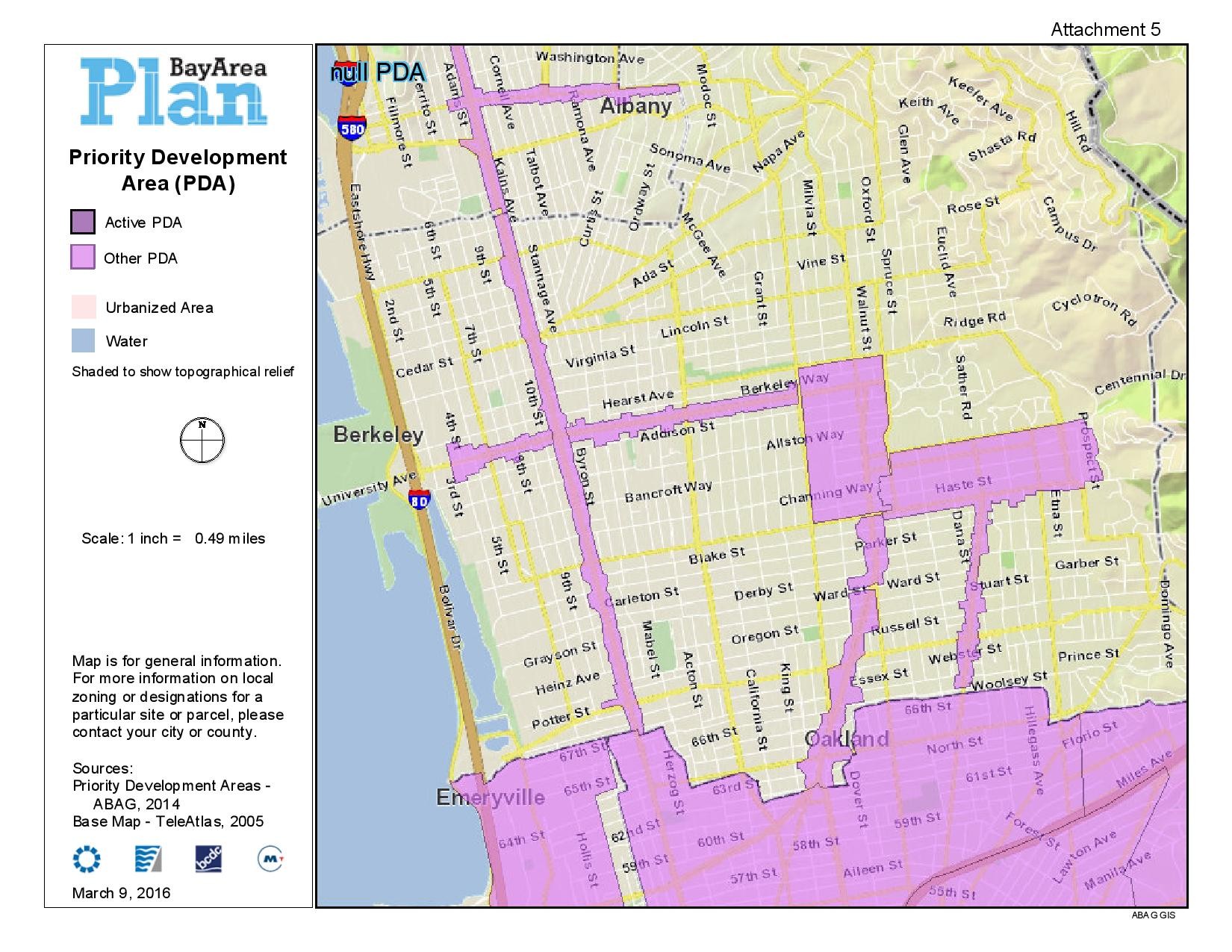 Bates' recommendations, which will appear before the Berkeley City Council at their April 5 meeting, include proposals to increase the density bonus program's income thresholds for multi-family housing, alter zoning and height limits for buildings, and increase the Affordable Housing Mitigation Fee from $28,000 to $34,000, but discount the fee for developers who pay early.
For Berkeley residents like Kate Harrison, a member of the Berkeley Progressive Alliance, the proposal has several flaws. Harrison said that the city's own research shows that the current Affordable Housing Mitigation Fee — a charge on market-rate development projects that helps fund affordable housing in the city — could be raised higher than the mayor's suggested amount, thereby generating more money for low-income housing. Though $34,000 was found in the study to be the amount that would still allow a for reasonable rate of return on new market-rate housing construction, meaning it would still attract developers, Bates is proposing to add an alternative option to keep the fee at $28,000 for those who pay early. Harrison said the plan gives an unnecessarily large financial benefit to developers and will cost the city precious affordable housing funds.
"The amount is wrong," said Harrison, "the discount is way to big."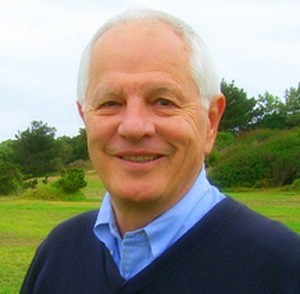 But Bates' says the financial feasibility portion for developers is important. "[$34,000] is a fairly big change. We have been at $28,00 and haven't had too many takers," Bates told the
Express
in an interview. "This also allows us to go to from 10 to 20 percent affordable units [in lieu of paying the fee], and [developers] will have to provide that housing or pay into the trust fund. We are trying to reach a balance by letting the developers make that decision." 
"It may not be obvious to people," Bates continued, "but by expanding the numbers from 10 to 20 percent, almost doubling what we have done on the commercial side, we will be incentivizing and getting more money in the housing trust fund to build affordable housing."
In addition, Bates mentioned that the $28,000 discount fee may be raised, but that it will ultimately be up to the Council to decide.
Bates also said long zoning and permitting processes was another reason why he thinks the city would be better off if it can incentivize developers to pay immediately with the discount. "We thought we would be better off if we could use the money immediately," he said.
Harrison also said that the city should be raising affordable housing development funds from other sources, but these sources aren't even being considered. "For example, six of the council members are in favor of a landlord tax to reflect the fact that housing prices have gone up a heck of a lot," said Harrison. "We see a $69 million increase in profit by landlords, a small amount of that should be taxed."
For Harrison, another major issue with the mayor's proposed funding source is that it relies on developers to generate revenue. "It is a good source of funding, but [it] only comes into play when you are building new things," she said. "Use part of the [real estate] transfer tax for affordable housing, or add a tax on short term rentals like Airbnb and put it into the housing fund."
Another member of the Berkeley Progressive Alliance, Rob Wrenn, also cited issues with the proposal. Wrenn said that the city' density bonus program, an addition to the state density bonus program, a mechanism that allows developers to build more units above what exiting zoning rules allow in exchange for affordable housing on site, still wasn't targeting low-income families.
Bates' suggestion calls for a density bonus that will rise 15 percent above the existing 35 percent maximum density bonus currently allowed by the state. However, the additional units will only be granted to developers who add units affordable to households earning up to 120 percent of the area median income (AMI), or those who pay a fee for moderate-income housing.
Through the higher AMI target, Bates' recommendation states that the City will be aiming to address the needs of moderate workforce households, which range from 80-120 percent AMI. "There is no sign of rent increases slowing and the 2015 nexus study demonstrated that 2014 households at 100 percent AMI need rental assistance," the proposal reads.
"When developers come in they normally pay the State Density Bonus, so they provide for the 10 percent and 50 percent AMI and they get a 35 percent increase in the building," Bates said. "But the market is so high that it really forces out all working class housing. The teachers, firefights, waiters and waitress can't do it because rental prices are too high. But they don't qualify for the low end and they can't afford the high. The idea with City Density Bonus was to give an additional bonus if they provide housing for the working families." 
Wrenn thinks the 120 percent AMI limit is too high and that it will divert affordable housing funds away from the majority of the region's renters who make far less money.
"For a family of four, 120 percent of median income in Alameda County is $112,200. In Berkeley, renter households have a median income of only $38,539 and 82 percent of renter households have incomes below $100,000," Wrenn wrote on the
Berkeley Daily Planet
. "Giving a bonus that benefits people at 120 percent of median income is questionable. The City's Affordable Housing Nexus Study concluded that 'households earning 100 percent of AMI or less are typically unable to afford the average market rate unit in Berkeley.'"
"There are no community benefits attached to these changes," Harrison added. "If changes are to be made, the community deserves balanced development."
Harrison, Wrenn and several other residents I spoke with also said that the mayor's original suggestion to pass by-right approval for certain housing developments will undercut the City's planning code.
"Right now, if you want to build something within the planning code, it doesn't need a public hearing. But if I want to do anything outside of [the planning code], then it does," Harrison said. "What this would say is that developers have the right to develop in certain corridors without that process. The attempt is to change the zoning in big swaths to allow taller buildings, and I'm not sure this can be done legally without changing the general plan."
Robert Lauriston, a neighborhood activist in Berkeley, expressed similar worries. "Bates wants to eliminate community oversight over what gets built and make deals privately at city hall. In some cases neighbors won't find out about what's going on not until demolition starts."
However, it seems Bates has already taken these grievances into consideration. 
"I am withdrawing the by-right approval proposal," Bates said. "If it were to proceed, certain designated areas wouldn't have to go through a long process if they met certain conditions like emergency efficiency and car parking. It wouldn't be like they just suddenly open up the flood gates, but I'm not going forward with it."
For Lauriston, a crucial element that still isn't being addressed in the mayor's housing emergency plan are its underlying causes, like rising home prices caused by the tech industry. "[The tech boom] brought high paying jobs to San Francisco and the Silicon Valley, and now those people are moving to Berkeley," Lauriston continued. "Home prices in my neighborhood have doubled. I moved here twenty years ago, but I could not afford to more here today. The mayor isn't doing anything to address that but build more market-rate housing so those people can move here."
While opponents say there are positive elements to the mayor's suggested plan — such as a request that the Rent Stabilization Board waive registration fees in order to incentivize landlords to rent to Section 8 tenants — many have said the suggestions are helping developers more than residents in need of housing.
"Bates proposal is a blueprint for the gentrification of Berkeley," Wrenn said in an email. "It promotes massive development of for-profit market rate housing, while doing next to nothing to help non-profit developers and land trusts to build housing that people can actually afford."
In response to the criticism, Bates said, "this is a package of ideas, all of which will go to the council, the planning commission, and our housing and community development [department], so none will be passed immediately. It will have tons of public scrutiny, people will have time to discuss these issues."