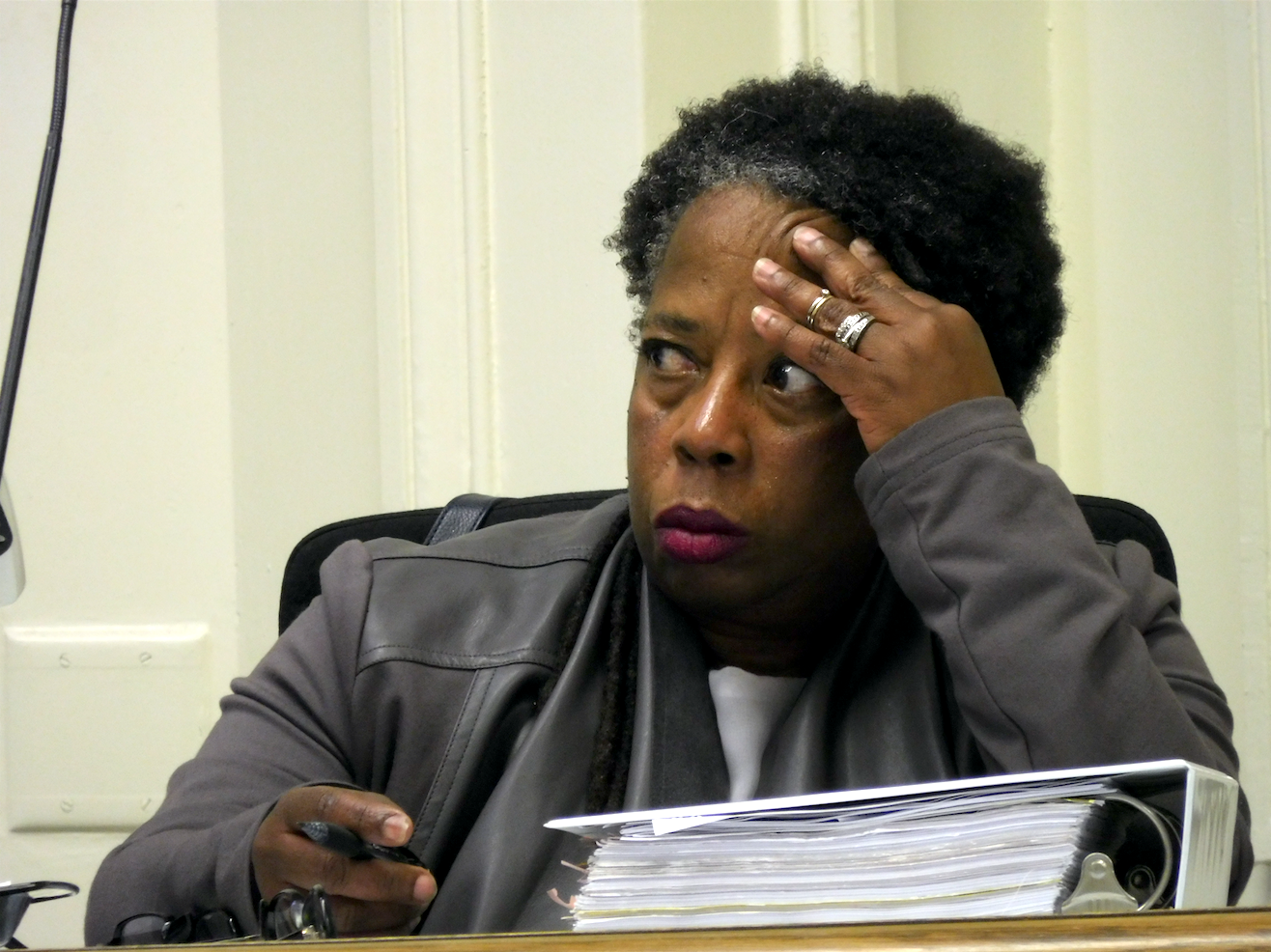 The Berkeley City Council couldn't agree last night on several major proposals to address racial disparities in policing and changes that would give the Police Review Commission more power to investigate and discipline police officers for misconduct. Another proposal to write a ballot measure to establish a new police commission that would have much more authority than the existing Police Review Commission also wasn't voted on.
Instead, during a meeting that dragged on to 11:30 p.m., the council spent much of the night debating an ordinance that prohibits signs on buildings and mediating a dispute between Berkeley hills homeowners upset over a small residential construction project that would partially obstruct views of the Bay Bridge.
Later in the evening, when council took up the police reform measures, the nine-member panel was divided on how to move forward and then ran out of time.
The only policy reform approved last night involves an overhaul of the rules officers must follow regarding uses of force.
Currently, Berkeley cops don't have to make a report unless they use a weapon (such as a gun or Taser) or if the person is injured or complains. The limited kinds of incidents requiring officers to report uses of force is out of step with most other police departments.
Oakland, San Francisco, and BART police departments, for example, all require much more comprehensive reporting and analysis of uses force.
As
a recently released draft report authored by the Center For Policing Equity found
, Black and Latino people are much more likely to be violently detained or arrested by a Berkeley police officer than white people.
Councilmember Kate Harrison, one of the sponsors of the legislation, said BPD made some positive changes in its use of force policies following the 2014 Black Lives Matter protests, including requiring officers to report any uses of force in crowd control operations, but she said more needed to be done.
"Partly, I think it was that the tragedies of what happened in BART and Oakland caused a rapid change," said Harrison, about controversial in-custody deaths that spurred those departments to update their policies years ago. "And San Francisco was court ordered to do it, but I'd like us to do this voluntarily," she said in an interview before the council meeting.
The Berkeley council unanimously approved the new use of force reporting policies last night.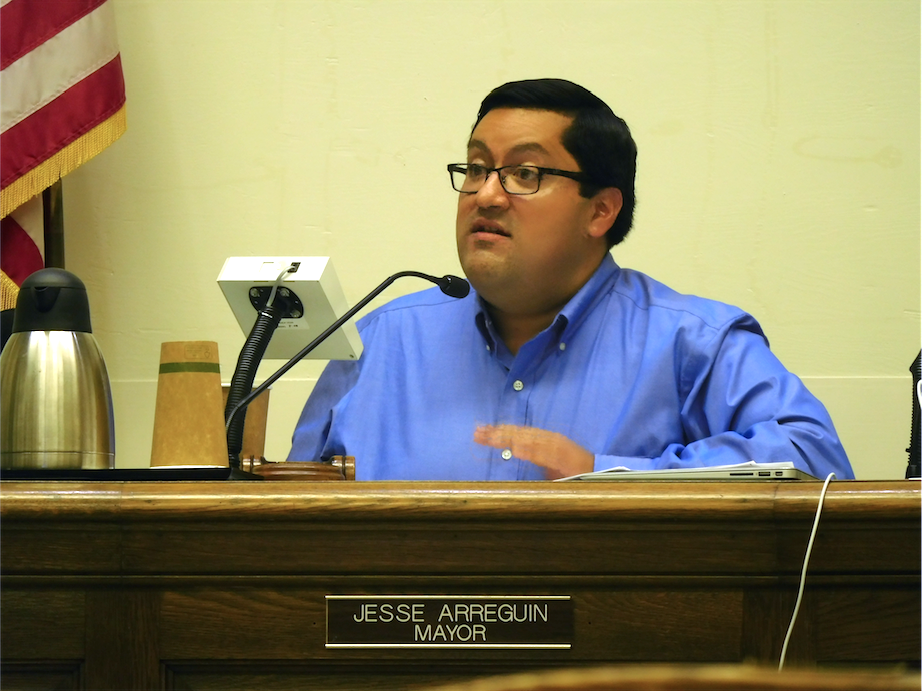 But two other police reform measures bogged down in debate, especially after Mayor Jesse Arreguin and Councilmember Sophie Hahn submitted what other councilmembers said were watered-down versions of the legislation several hours before the meeting.
One of the two items up for that were originally up for consideration would have directed Berkeley's Police Department to track "yield rates" for police stops and searches in an effort to examine the "reasons for disparate racial treatment and to identify outliers."
The original proposal was written with a focus on race, explained one of its authors Councilmember Kriss Worthington, because multiple analyses of BPD stop data over the past two years have shown that Black and Latino people are much more likely to be stopped and searched by the police without being arrested. The data reveals clear racial disparities in how different people are treated by the police.
But Berkeley police and other elected officials, including Arreguin, continue to question whether racial profiling is going on, whether implicit, or intentional. Instead, they have pushed back to have reports and proposed policies rewritten with language that indicates some other factor besides a person's race could be responsible for the huge disparities.
"There is no question that there were differential outcomes based on police stops," said Arreguin during last night's meeting. "Whether it's racial profiling is another question."
Arreguin and Hahn re-wrote the police reform proposal by deleting the term "racial disparity" and inserting language that BPD should "track any other criteria," in addition to race that could be used to explain why Blacks and Latinos are more often stopped and searched and experience higher rates of use of force. Arreguin and Hahn's weaker version was distributed earlier in the day, but most members of the public weren't able to review copies during the meeting because only several printed copies were made available.
"I'm sorry, wake up, we have racial profiling in Berkeley," said Worthington during the meeting. "It's a simple matter of telling the truth, but maybe that's too much for politics."
Worthington called Arreguin and Hahn's revisions a "whitewashing" of race from the proposal.
Cheryl Davila, one of the two Black members of the city council, also strongly objected to Arreguin and Hahn's removal of specific language referencing racial inequities.
"You want to not put race in this equation when it is," she said. "As far as the police go, that's what it is, a racial disparity."
Arreguin agreed to add back specific references to racial disparities, but he also defended his draft of the legislation, saying there was no intent to divert attention away from race as a possible factor. "I'm a person of color. I take racial profiling seriously because I have been the subject of racism," he said.
But Worthington, Harrison, and Davila also said the mayor's revision had other problems. They pointed out that it is a "referral" that includes no language directing the city manager to do anything. As a result, they said, it could many months before the police department and manager reported back to the council as to whether they had actually implemented the plan.
Arreguin and Hahn's revised version of the legislation also entirely deleted three proposals that would have provided the Police Review Commission (PRC) with more oversight of BPD. The original version, which was authored by Worthington, Harrison, and Councilmember Ben Bartlett, included having access to all the same department files and records as BPD's internal affairs division; a requirement that the PRC use the preponderance of evidence as the standard of proof in police misconduct cases, thereby loosening the burden of proof; and an extension of Berkeley's limit on when discipline can be imposed on officers from 120 days of when an investigation is initiated to one year, as current state law allows.
Arreguin said during the meeting that he added these three proposals to a revision of a different item on the agenda — the legislation to have the city draft a ballot measure to create a police commission — but extra copies of this revised legislation weren't made available during the meeting and the
Express
was unable to review it. Earlier today, a copy was posted to the council's website, showing that Arreguin and Hahn deleted any reference to a ballot measure.
The original item to draft a ballot measure to create a powerful police commission, as well as the revised measure, weren't heard during the meeting because time ran out.
Frustrated members of the public mostly criticized the council for again delaying action on police reform measures.
"This will languish another three to six months," said Moni Law, a Berkeley resident who sued the police department in 2015 after she was struck by officers during a Black Lives Matter protest. That lawsuit actually led to a settlement in which the police department agreed to require officers to report uses of force at protests and other crowd control operations.